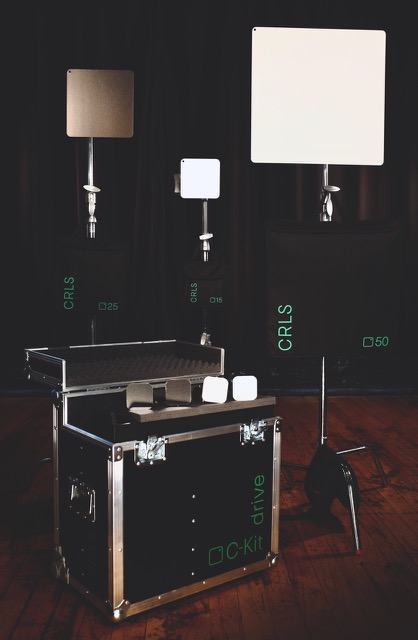 24 Aug

The LIGHTBRIDGE Cine Reflect Lighting System (CRLS)

The LIGHTBRIDGE Cine Reflect Lighting System (CRLS) is a series of unique, innovative reflectors that were developed by cinematographer Christian Berger (The White Ribbon, The Piano Teacher, Caché/Hidden, The Notebook) and fine-tuned by gaffer Jakob Ballinger. The CRLS system makes it possible to reflect light from all types of sources and to reproduce the intrinsic qualities of natural light without altering its hue or colour, with a light loss of only 3%. It allows you to take control of the direction, intensity, focus and spread of the light and to shape it any way you wish. The kit includes four reflectors of different sizes: 50 cm x 50 cm, 25 cm x 25 cm, 15 cm x 15 cm and 7 cm x 7 cm. Each size comes in four diffusion grades that vary in intensity from precise to diffuse.

The CRLS lighting method provides you with precise control over both light and shadow, creating an impression of natural light that is suitable for all film genres. Say goodbye to expensive, energy-hungry lighting sources and the many accessories they require, such as:
frames to soften the intense light produced by HMIs;
flags to direct/control the light; and
generators and/or electric cables (tie-ins) to provide power to your sources.
By making it possible to dispense with this type of equipment, the system offers significant cost savings, and its ease of use results in gains in both time and efficiency. This innovative technique gives your lighting a natural feel, unlocking a vast stylistic palette that provides you with control, precision and unprecedented quality.
For more information: LIGHTBRIDGE Website  & Instagram