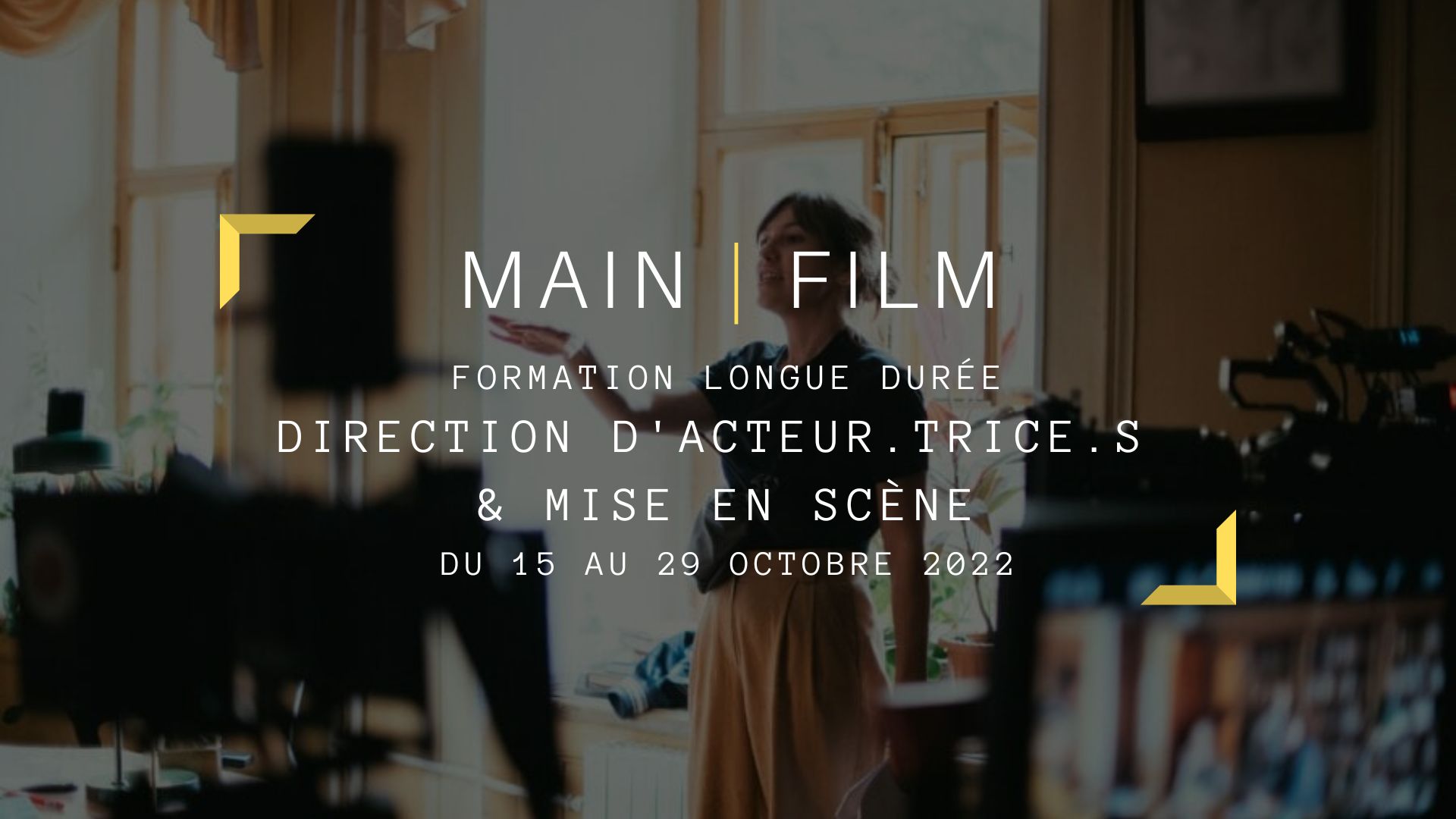 15 Oct

Actor directing and Staging | In person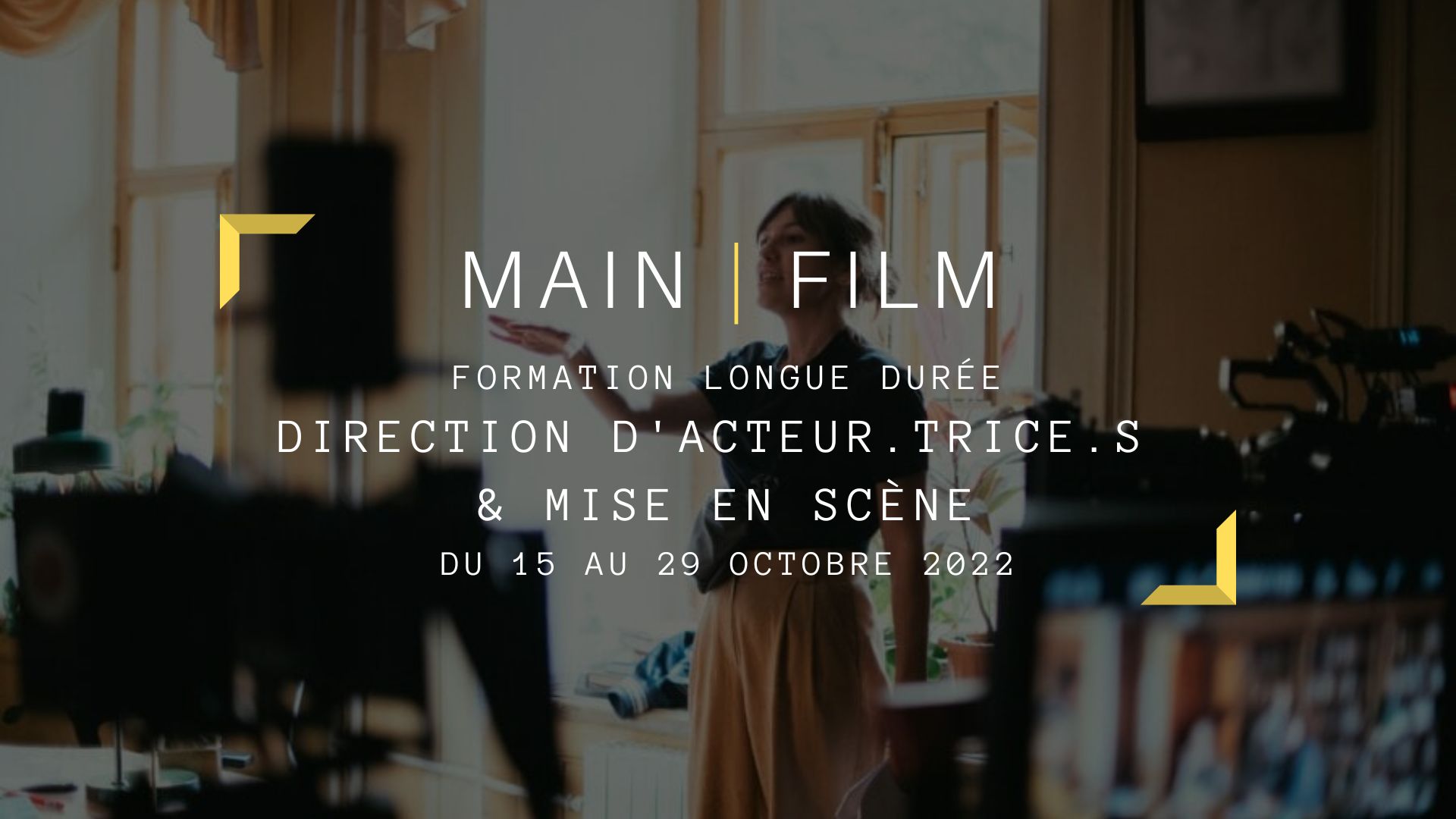 15
Oct
-
29
Oct
Actor directing and Staging | In person
- Formation longue durée
Saturday October 15, 2022 - Saturday October 29, 2022
1 pm - 5 am
Main Film
2025 Rue Parthenais #301, Montréal, Quebec, H2K 3T2, Québec
Registration deadline: October 5, 2022 at 11:59 pm
Cost to participants: $250
Total training time: 25 hours
In person at Main Film's offices
---
With the financial participation of the Government of Quebec, Main Film, dedicated to independent filmmaking, continues its mission to accompany emerging filmmakers further.
This hands-on training program focuses on directing actors in its entirety and offers a rare opportunity for directors and actors to learn how to work together before a shoot and to gain a thorough understanding of each other's roles. In addition, this program covers directing, table rehearsals, casting, performance institutions and related legal obligations, as well as intimacy coordination. It allows for an understanding of both artistic and regulatory issues.
---
The training is given by Kristina Wagenbauer, a talented director and trainer, in duo with Charlotte Aubin, a successful actress, who will help integrate each participant to create a united and supportive cohort.
They will enable participants to master the following key elements:
The different methods of directing an actor and how he/she should modulate his/her performance according to the staging of each shot.
The skills to communicate your intentions to the actors and translate them into framing.
For the actor participants, modulate their performance according to the expressed intentions and the staging.
In parallel, participants will also learn about the following topics:
Organization and conduct of a casting with Tania Arana
Legal and regulatory obligations for directors and actors through the presentation of the various related institutions with representatives from the UDA, ACTRA, ARRQ and DGC
Adopting a responsible approach thanks to the coordination of intimacy with Stéphanie Breton
The training will emphasize practice in order to make the notions and different teachings presented more concrete and easier to assimilate. It will focus on the discovery of concepts through the viewing of works, readings and concrete exercises (script readings in groups, directed stagings, practical audition exercises, etc.). Thanks to our equipment and facilities, participants will be able to watch their exercises and give critical feedback as a group.
---
The training is open to only 8 people – 4 directors and 4 actors.  Participants will have access to a personalized and applied follow-up to their project and will be strongly encouraged to interact with the trainer.
The training is intended for independent media arts workers living on the island of Montreal.
Your application must be sent to directeur@mainfilm.qc.ca before October 5, 2022 at 11:59 pm. It will include :
A letter of motivation
An artistic CV
The workshop will be held in person
Detailled schedule:
Module 1 | Kristina Wagenbauer (director) et Charlotte Aubin (actor)
Satuday October 15th from 1pm to 5pm (4h)
Table rehearsals
Saturday October 22nd and Sunday, October 23rd from 10am to 5pm (12h) – including 1h lunch break per day
Actor direction and staging
Module 2 | Tania Arana (casting director)
Wednesday October 26th from 6pm to 9pm (3h)
Casting preparation and process
Module 3 | ACTRA – UDA – DGC – ARRQ
Saturday October 29th from 9am to 2pm (4h) – including 1h lunch break
Representative institutions: legal and regulatory obligations
Module 4 | Stéphanie Breton (intimacy coordinator)
Saturday October 29th from 3pm to 5pm (2h)
Intimacy coordinatin
The workshop will be given in French but questions may be asked in English.
Health measures related to COVID-19:
Wearing a mask is at the discretion of the participants. However, Main Film recommends that you wear it at least when you go inside.
Participants will be required to disinfect themselves upon entering the center and before touching the equipment. A hydroalcoholic solution will be provided.
Participants will be asked to limit their movements.
Participants may use the washrooms.
Kristina Wagenbauer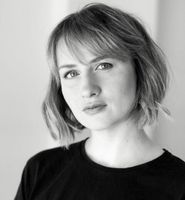 Kristina is a Canadian writer and director of Russian and Swiss descent. After writing and directing several award-winning short films, she co-wrote and directed her first feature film Sashinka, funded by Telefilm Canada's Talent for Hire Fund. Her films have been selected for 100+ festivals, including the Locarno Film Festival, Oberhausen Film Festival, New Cinema Festival and Seattle International Film Festival. Noted for her sensitivity, quirky humor and excellent directing, Kristina Wagenbauer's work has been recognized with numerous awards. In 2021, in conjunction with the release of her documentary film, Babushka, in competition at RIDM, Kristina will travel to Switzerland to shoot episodes of the series Avoir l'âge for RTS. She is currently developing Superluminal, a feature-length fiction film produced by Art&Essai and several other fiction and documentary projects.
Charlotte Aubin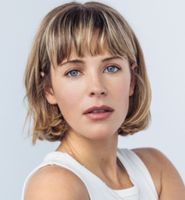 Revealed in 2006, at the age of 14, thanks to her performance in the Quebec adaptation of the film Romeo and Juliet, Charlotte Aubin has since taken a very personalized and thoughtful path. She embarked on a four-year training program at the National Theatre School to perfect her culture and acting skills. Upon graduation in 2015, Charlotte landed various roles including lead roles in the series Blue Moon, directed by Yves-Christian Fournier, as well as in filmmakers Mathieu Denis and Simon Lavoie's latest film, Ceux qui font les révolutions à moitié n'ont n'a que creuser un tombeau. Charlotte has also returned to film with a surprising performance in Renaud Lessard and Jonathan Beaulieu-Cyr's Mad Dog Labine, where she was an acting coach for the film's non-actors. She will soon be seen in the series Virage, directed by Catherine Therrien and produced by KOTV, where she plays the lead role of Frédérique Lessard, an Olympic speed skating athlete, as well as in the feature film Au Revoir Le Bonheur by Ken Scott.
Tania Arana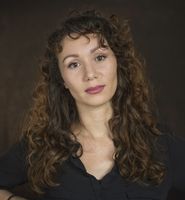 Tania Arana trained as an actor in Paris after studying communications. Of multicultural origin, she has lived in many countries before settling in Montreal where she wishes to serve her art and passion as a casting director. She made her self-taught debut in 2015 with the short film "Maman(s)" which won Sundance, TIFF and the César for best short film. After other notable short films and web-series in France and Quebec, she collaborates once again with director Maimouna Doucouré for whom she is looking for the lead roles in "Mignonnes". Her first distribution on a feature film obtained a nice recognition throughout the world, in particular for Fathia Youssouf who received the César of the Best Female Hope in 2021. She continues her work today with the next feature films by Anne Emond and Kristina Wagenbauer.
Stéphanie Breton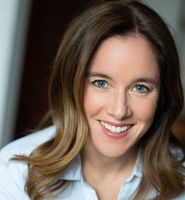 Stéphanie is currently working on several projects, including La Cordonnière (Director François Bouvier), Lignes de Fuite (Director: Myriam Bouchard/Catherine Chabot-Cinemaginaire) and Disappointment BLVD (Director: Ari Aster- prod A24/Maman Sait mieux). She began studying intimacy directing in 2018 with the pioneer IDC (Intimacy Directors and coordinators) and since 2021 for the screen with ICC (intimacy coordinators canada) accumulating over 100 hours of various studies to do this job. Bilingual actress (member of UDA, ACTRA and Equity) with more than 20 years of experience in screen, stage and video games. She has directed over a dozen plays, in French and English, as well as having credits in playwriting and as co-artistic director of the Festival Tout'Tout court. She has also taught figure skating for 20 years and educating the field of intimacy for stage and screen is her new passion.
About ACTRA
An advocate for Canadian culture since 1943, ACTRA is a member-driven union that continues to protect the rights and respect for the work of professional artists.
ACTRA Montreal represents more than 3,000 of Canada's 28,000 professional artists working in the English-language recorded media in Canada.
About UDA
Union des Artistes (UDA) represents professional artists working in French in Quebec and elsewhere in Canada, as well as all artists working in a language other than French except in a production made and performed in English and intended primarily for an English-speaking audience. Its mission is to defend the social, economic and moral interests of its members, most of whom are self-employed. At the heart of its activities: negotiating minimum working conditions and remuneration for artists in the sectors under its jurisdiction and ensuring that collective agreements are respected. As of March 1, 2021, Union des artistes (UDA), which is a professional union, represents 12,914 artists, including 8,238 active members (of which 4,136 (50.2%) are women and 4,102 (49.8%) are men) and 4,676 trainees (of which 2,383 (51%) are women and 2,293 (49%) are men), who are grouped into four fields of artistic practice: actors, singers, animators and dancers.
About Directors Guild of Canada
Convinced that the Directors Guild of Canada was the best organization to represent them, it was on November 1st, 1981, that 15 craftspersons and artisans in film and television submitted their request for official recognition of the Quebec Council of the Directors Guild of Canada, in accordance with the Professional Syndicates Act of Quebec. Forty years later, the Quebec Council of the Directors Guild of Canada (DGC QC) represents more than 800 members working in occupations that cover a broad range of film and television production, both at the artistic and logistical levels.
About ARRQ
The Association des réalisateurs et réalisatrices du Québec (ARRQ) is a professional association recognized by the "Loi sur le statut professionnel et les conditions d'engagement des artistes de la scène, du disque et du cinéma (S-32.1)" which includes more than 800 freelance directors working mainly in French in the fields of film, television, web and animation. It works to defend the interests and professional, economic, cultural, social and moral rights of all directors in Quebec on all occasions and in all matters. Among the actions dedicated to the defense of directors' rights and the respect of their creative conditions, the association negotiates collective agreements, writes and participates in the elaboration of briefs while collaborating in numerous studies.