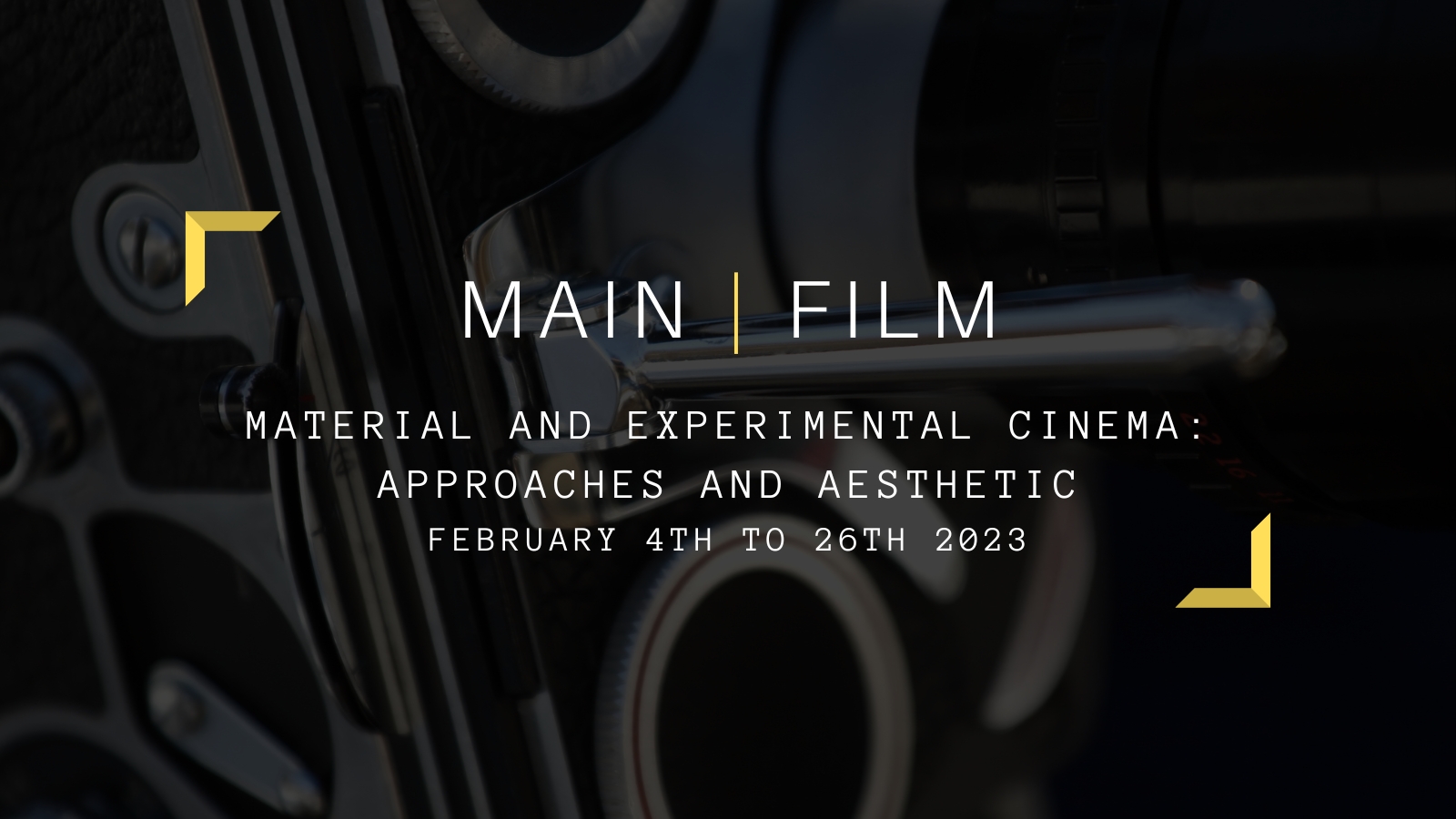 04 Feb

Material and Experimental Cinema: Approaches and Aesthetic | In-person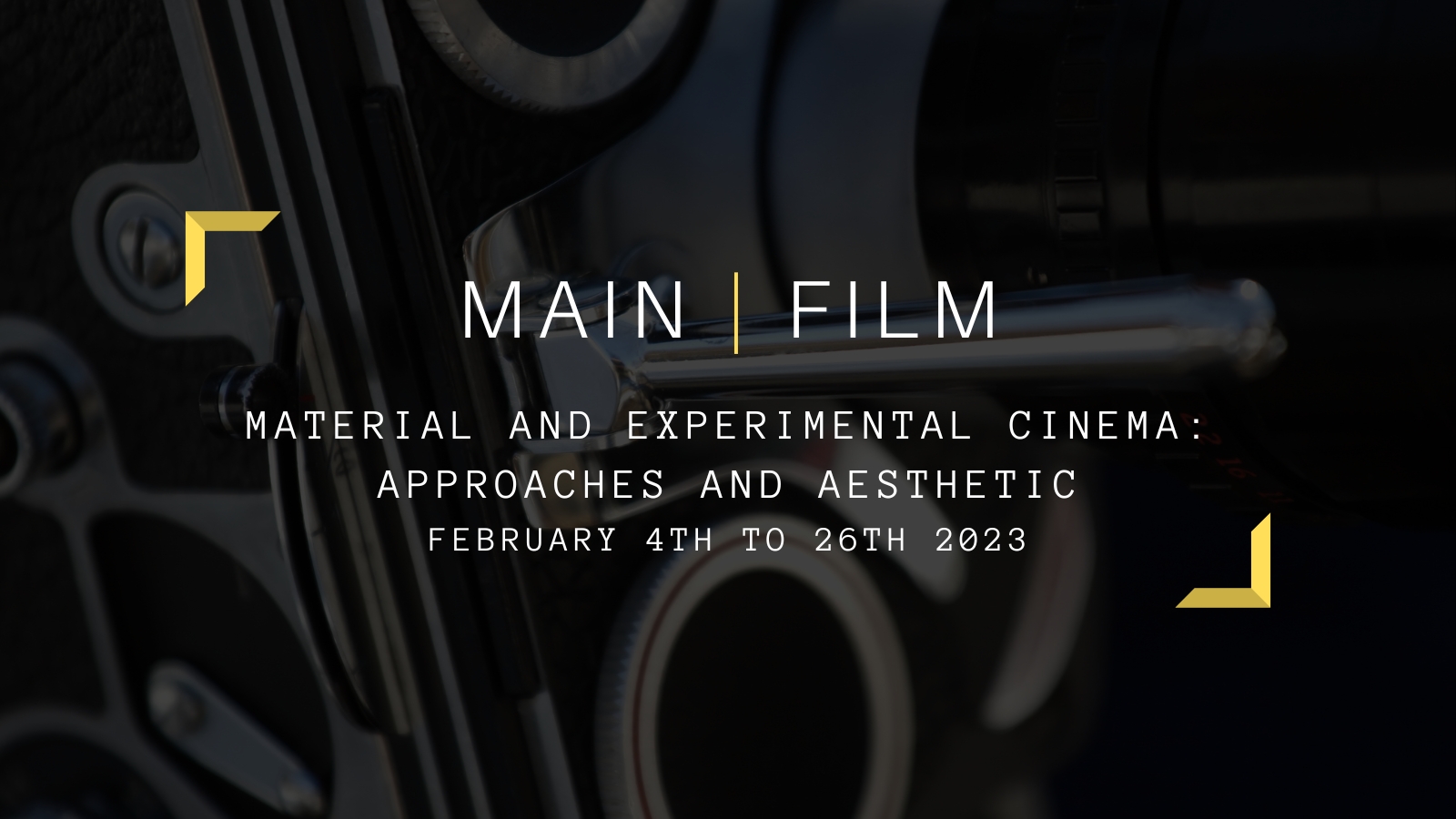 4
Feb
-
26
Feb
Material and Experimental Cinema: Approaches and Aesthetic | In-person
- Long-term workshop
Saturday February 4, 2023 - Sunday February 26, 2023
10 am - 5 pm
Main Film
2025 Rue Parthenais #301, Montréal, Quebec, H2K 3T2, Québec
With Erin Weisgerber
Registration deadline: January 18th 2023 at 11:59 pm
Cost for participants: $400 (all materials included)
Total training time: 48 hours (46h of courses + 2 hours of mentoring)
Teaching language: French & English
---
Main Film, dedicated to independent filmmaking, continues its mission to accompany emerging filmmakers further. This winter, we are offering a comprehensive and affordable professional training course focused on experimental and material cinema.
---
This long workshop, taught by Erin Weisgerber, will allow you to discover in depth:
The various approaches to experimental and analog cinema.
The different techniques to familiarize yourself with the materiality of film: its physical, chemical and photographic properties.
Silent films in 16 mm (including sound): shooting, hand processing, direct animation, working with developed film, optical printing and projection.
The aesthetics and concepts of this type of cinema, by watching short films that are representative of the range of possibilities.
The distribution of these types of films with the participation of Denis Vaillancourt of Vidéographe.
You will also receive a two-hour personalized mentoring session on each project.
At the end of this workshop you will have acquired the skills to present a silent film on 16mm film.
---
The training is open to 8 people. It is intended for independent media arts workers on the island of Montreal and more specifically for emerging filmmakers.
It should be noted that participation at all courses is mandatory.
The course and documentation will be given in French and English. Questions can be asked in both languages.
Your application must be sent to directeur@mainfilm.qc.ca before January 18th 2023 at 11:59 pm. It will include :
A letter of motivation
An artistic CV
The workshops will be given in person.
Detailed calendar:
Saturday, February 4th from 10am to 4pm – Course 1 (5h +1h break)
Introduction to experimental and analog cinema approaches

Sunday, February 5th from 10am to 4pm – Course 2 (5h +1h break)
Introduction to Bolex camera
Saturday, February 11th from 10am to 5pm – Course 3 (6h +1h break)
Cinematography et shooting
Sunday, February 12th from 10am to 5pm – Course 4 (6h +1h break)
Hand processing
Saturday, February 18th from 10am to 4pm – Course 5 (5h +1h break)
Cameraless animation and film editing
Sunday, February 19th from 10am to 5pm – Course 6 (6h +1h break)


Optical printer introduction

Saturday, February 25th from 1pm to 5pm – Course 7 (4h)
Distribution strategies
Sunday, February 26th from 10am to 4pm – Course 8 (5h +1h break)
Hand processing n°2 and basics of projection
Between February 13th and 24th 2023: Private consultation meetings (2 hours per participant).
Health measures related to COVID-19:
Participants will be required to wear a procedure mask at all times. No masks will be provided.
Participants will be required to disinfect their hands upon entering the center, hydroalcoholic solution will be provided.
Participants will have their temperature taken via a non-contact thermometer and will sign a symptom-free declaration.
Participants will be distanced during the workshops.
Participants may use the restroom.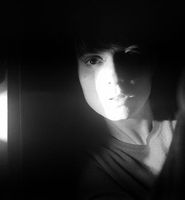 Erin Weisgerber is a Tiohtià:ke/Montreal based artist who works with photochemical film to produce installations, performances and short films. She manipulates the photographic, chemical and material properties of film to transform the world framed by her camera, bringing about moving images that exist between figuration and abstraction, exterior vision and interior landscape. Weisgerber is a member of the Double Negative Collective, a group of moving image artists dedicated to creating and exhibiting experimental and avant-garde cinema and maintaining a self-managed artisanal film lab. Since 2019, she is a member of Jerusalem in My Heart, an audiovisual performance project, with Lebanese producer and musician Radwan Ghazi Moumneh.
Denis Vaillancourt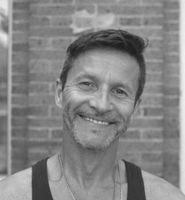 Born in Saguenay, Denis Vaillancourt lives and works in Montreal. He studied cinema, theater and literature. A novel and several short stories have been published since then. He joined Vidéographe in 1999 and has held, among other positions, the position of distribution coordinator, with the goal of promoting independent artists' video works here and abroad. He leaves his position in 2022, but gravitates around the organization as an independent curator, putting forward the video work of emerging and established artists. He is currently working on the draft of a third novel.