25 Mar

Mentoring application : Work on your sound | Online
Mentoring application : Work on your sound | Online
Mentorat, Mentorship - Fiction - Winter 2022
Friday March 25, 2022
12 am - 11 pm
Application until March 25h, 2022 at 11:59 p.m. LIMITED PLACES
Mentor | Bruno Pucella (L'écho d'Istanbul)
Members $90 | Non-members $120
---
Main Film offers filmmakers with a short or medium-length fiction project a sound-focused mentoring session. A selected sound editor will study your project and meet you face to face for a one-hour discussion about your sound recording, your mixing and to advise you to bring the best possible sound quality to your project. It is recommended to come with Reaper or Protools software to be able to both work on your computer.
Mentoring sessions will the held during the month of April.
Meeting is given in French but questions may be asked in English.
→ Send your project to services@mainfilm.qc.ca to have it studied by the mentor.
For more information, please send an email to: services@mainfilm.qc.ca
---
Bruno Pucella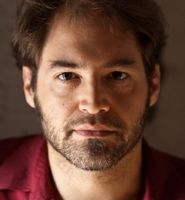 Détenteur d'une maîtrise sur le rapport entre la musique contemporaine et le son au cinéma, Bruno Pucella possède vingt ans d'expérience en conception sonore et prise de son. En 2020, il remporte l'Iris du meilleur son dans la catégorie documentaire pour le film L'écho d'Istanbul de Giulia Frati dont il a également signé la musique originale. Si le cinéma reste son principal espace de création, il a aussi collaboré avec des créateurs issus des arts de la scène, des arts médiatiques ainsi que de la réalité virtuelle. Musicien, il intègre de plus en plus la musique à sa conception sonore, ayant composé récemment la bande originale pour des spectacles de danse. En parallèle, il a scénarisé et réalisé un documentaire (Gospel According to Vivienne, 2011) ainsi que trois courts-métrages dont le dernier, Davaï, a été présenté dans une douzaine de festivals internationaux. Il travaille présentement sur un documentaire présentant le travail de la sculptrice québecoise Lisette Lemieux.