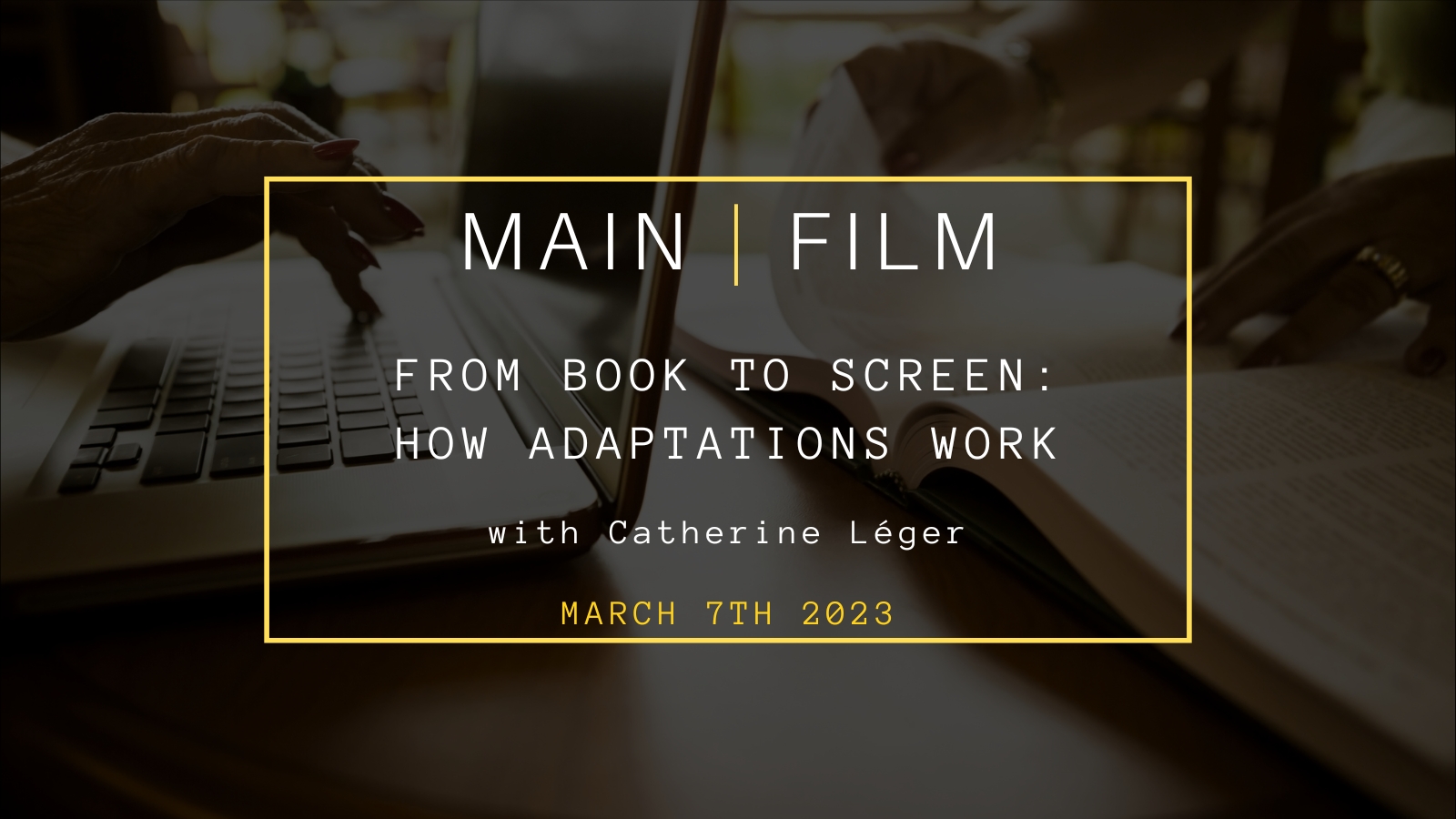 07 Mar

From book to screen : How adaptations work | In-person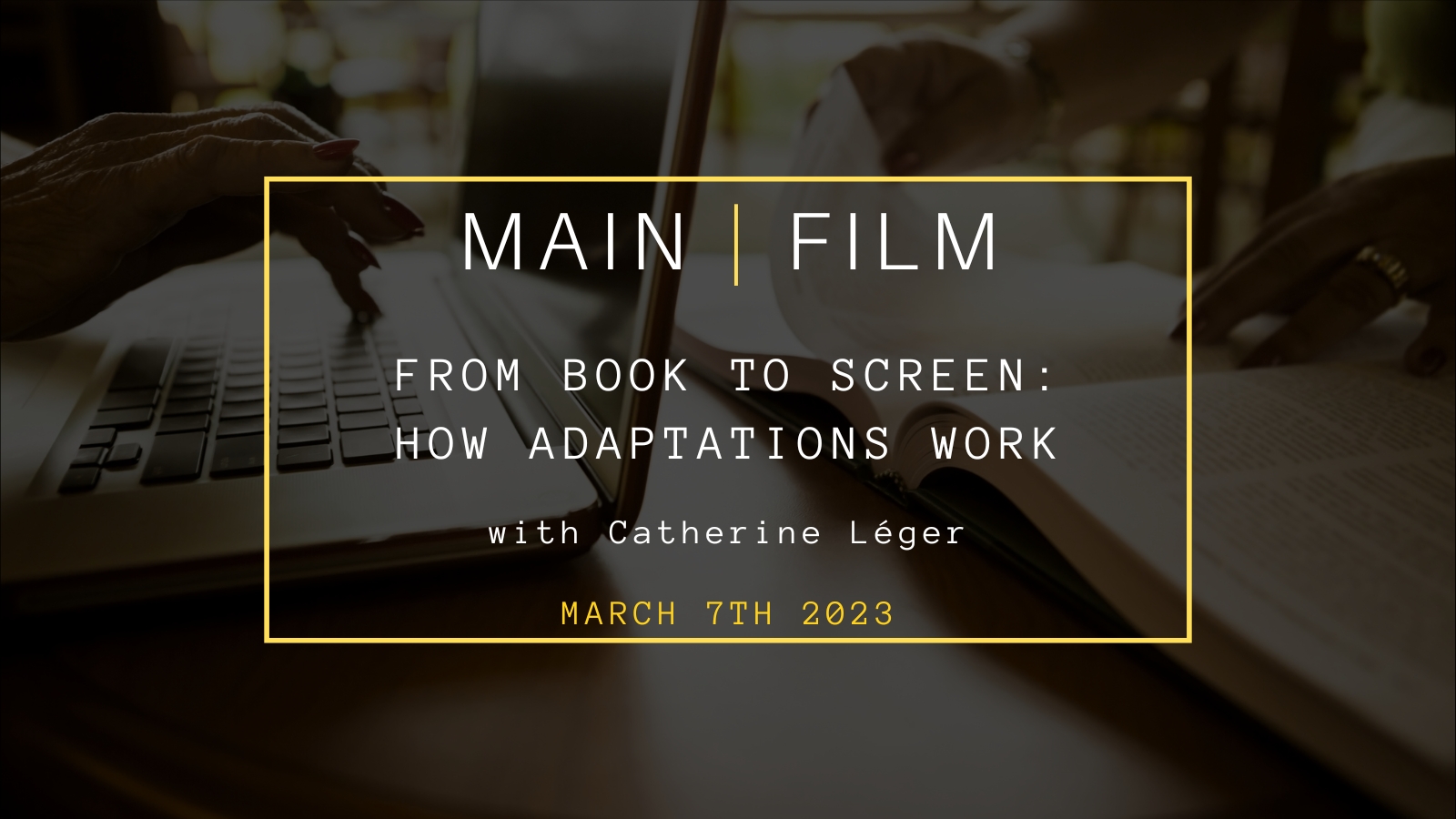 7
Mar
From book to screen : How adaptations work | In-person
Workshop - Fiction - Winter 2023
Tuesday March 7, 2023
6 pm - 9 pm
Main Film
2025 Rue Parthenais #301, Montréal, Quebec, H2K 3T2, Québec
Instructor | Catherine Léger (La déesse des mouches à feu, Babysitter)
Members $60 | Non-members $90
---
During this workshop, you will discover how to adapt a story or any other literary form and make a scenario of it. You will learn how to image a style, a speech, an atmosphere from literary works without losing their nature, but while respecting your own vision. You also address the legal aspects so that you can be ready to exploit new sources to enrich your creation. Discover and integrate new ways of telling in your projects!
Workshop is given in French but questions may be asked in English.
You must send a page describing your draft script before the start of the workshops.
→ To be sent to services@mainfilm.qc.ca
For more information, please send an email to: services@mainfilm.qc.ca
---
Catherine Léger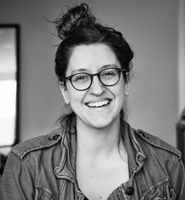 Catherine Léger writes for film, television and theatre. Her script for Slut In A Good Way (Charlotte a du fun) earned her the award for best original screenplay at the Canadian Screen Awards 2019. The film, directed by Sophie Lorain and produced by Amérique Films, was screened at several festivals, including Tribeca, Tokyo and Angoulême. She also co-wrote the script for Little Queen (La Petite Reine) 2014, directed by Alexis Durand Brault and the film adaptation of the novel La Déesse des mouches à feu (Godess of the Fireflies) by Geneviève Pettersen, directed by Anaïs Barbeau-Lavalette. The feature film was officially selected for the 70th Berlin International Film Festival 2020. Her television credits include writing Les Invisibles (adaptation of the famous French series 10%, Call My Agent) (TVA, 2019) and her work on the series Marche à l'ombre (Super Écran, 2017). Catherine Léger has also written for the theatre, including Catfitght, American Car, Opium_37 featured on the list of "Quebec treasures" in translation at Playwrights Canada Press, Princesses – Théâtre d'Aujourd'hui, 2011, I Lost My Husband (J'ai perdu mon mari) – Gateway Theatre Richmond, 2018 and Free Girls (Filles en liberté) – Théâtre La Licorne, 2018. Her play Babysitter, staged at Théâtre La Licorne in April 2017, was later presented in Ohio, Limoges and Munich. She also wrote the play's film adaptation directed by Monia Chokri, the film was shown in France, Canada and was in Selection at Sundance et Tribeca. Summer 2022, Catherine presented her new play Changer de Vie and is writing the film adaptation Deux Femmes En Or.
---
Health measures related to COVID-19:
Wearing a mask is at the discretion of the participants. However, Main Film recommends that you wear it at least when you go inside.
Participants will be required to disinfect themselves upon entering the center and before touching the equipment. A hydroalcoholic solution will be provided.
Participants will be asked to limit their movements.
Participants may use the washrooms.