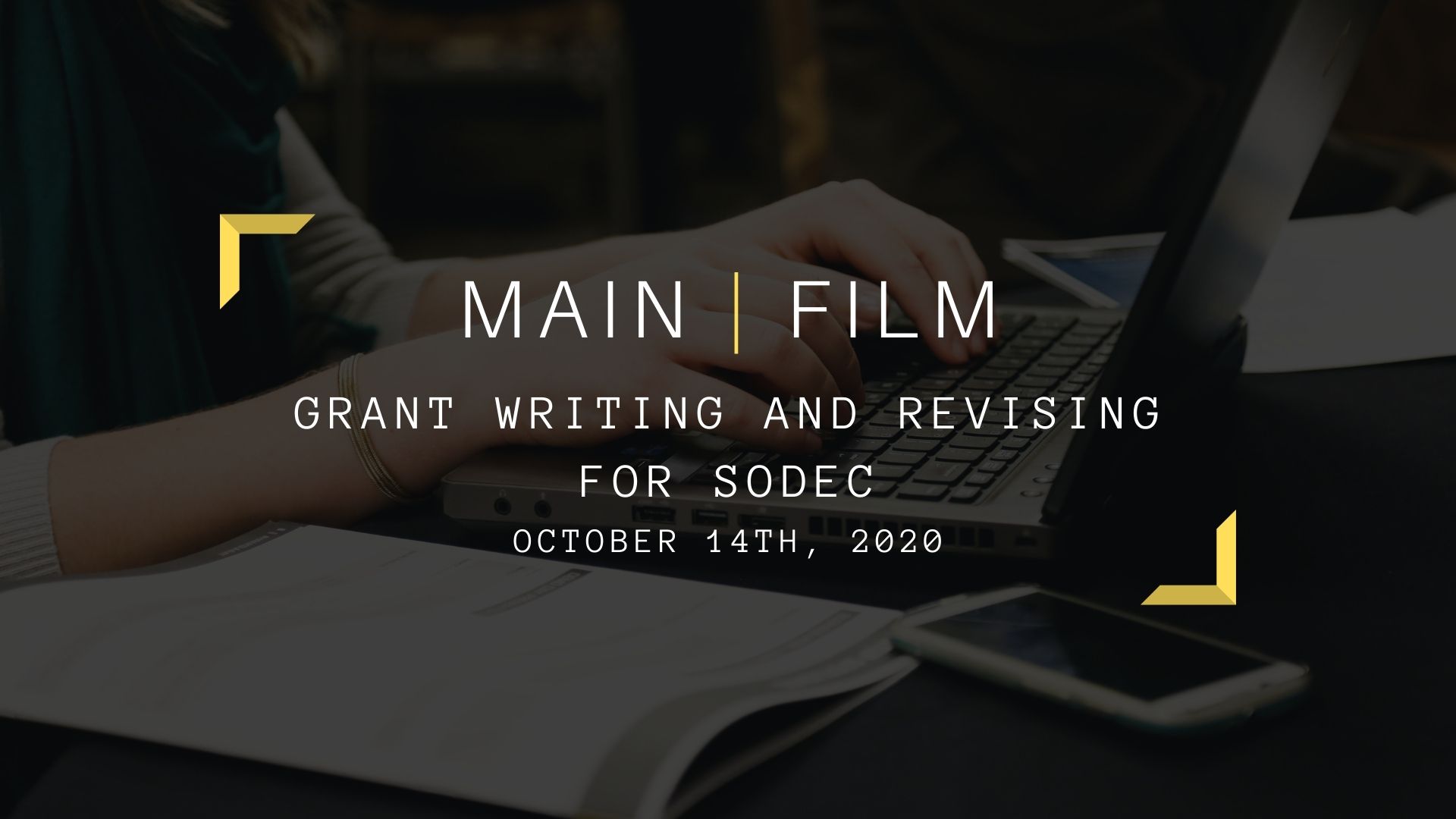 14 Oct

Grant writing and revising for SODEC | Online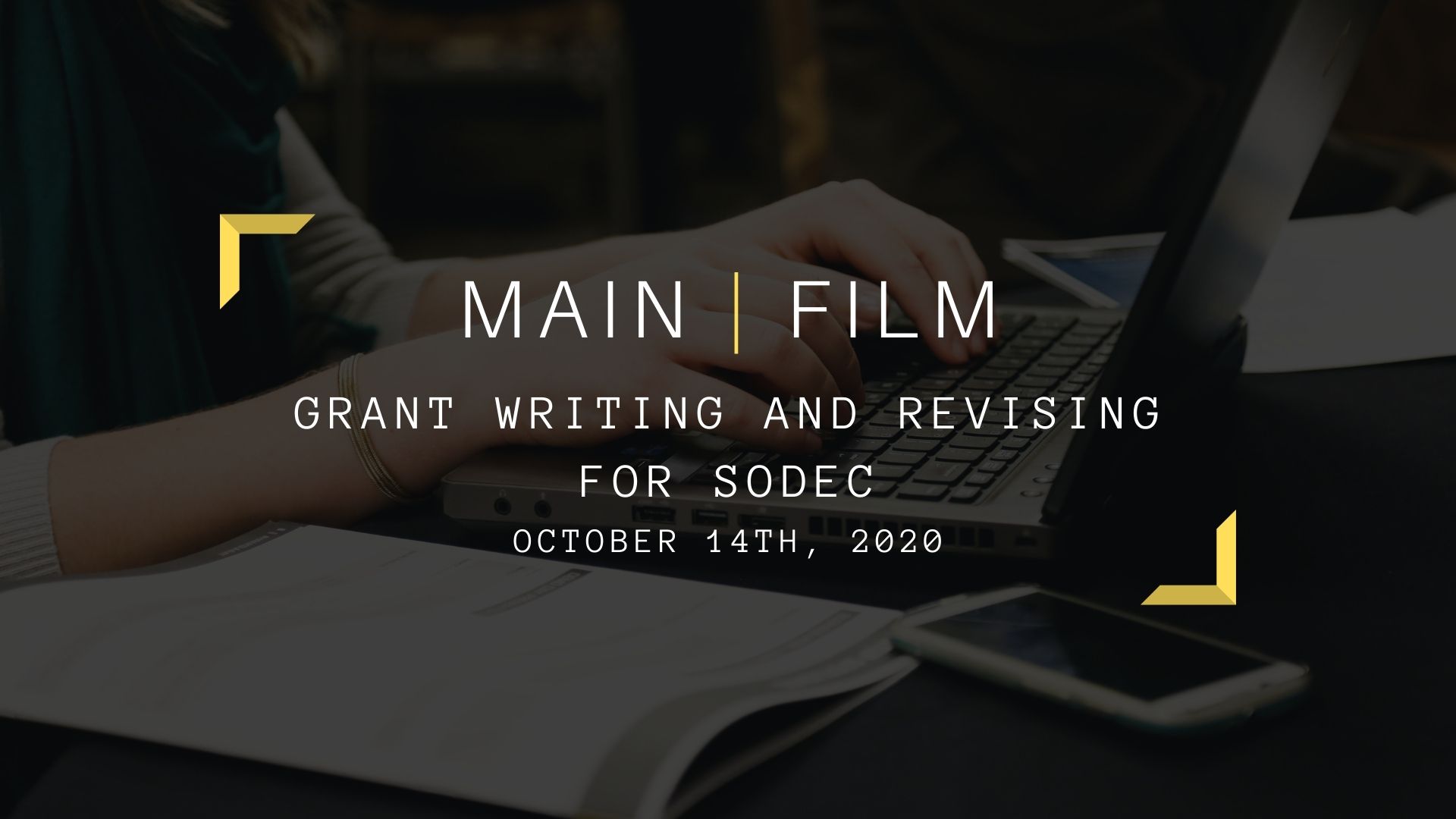 14
Oct
Grant writing and revising for SODEC | Online
Workshop - Cycle Documentaire – Automne 2020
Wednesday October 14, 2020
6 pm - 9 pm
Instructor | Sylvie Van Brabant, producer & director  (Productions du Rapide-Blanc) – Limited places
Members $30 | Non-members $50
---
You will master the essential elements to provide in your application, relating to your budget and the form. You will obtain all the information necessary to prepare a compliant file.
Workshop is given in French
---
Sylvie Van Brabant
Sylvie Van Brabant est une réalisatrice chevronnée du documentaire. Elle réalise depuis 30 ans des films qui portent sa signature très personnelle et incitent à réfléchir sur l'acceptation des différences, la santé des femmes, le besoin d'affirmation créative des jeunes, l'importance de conserver sa culture, le respect des droits de l'homme et l'environnement.
Cofondatrice avec Serge Giguère des Productions du Rapide-Blanc, elle en assume la direction avec passion, depuis 1984. Si elle était là comme productrice lors des premières oeuvres de Serge Giguère avec Oscar Thiffault et Le roi du drum, elle y est encore derrière les films récents comme Chercher le courant, Anticosti: La chasse au pétrole extrême, Le Commerce du sexe et Mystère McPherson, gagnant du Jutra Meilleur long métrage documentaire 2015. Rapide Blanc a produit de nombreux documentaires marquants reconnus pour leur facture cinématographique souvent singulière, de même que leur impact social et politique indéniable, et lauréats de nombreux prix au Canada et à l'étranger.
Sylvie Van Brabant milite pour le documentaire d'auteur depuis 20 ans, siégeant de 2008 à 2010 sur l'exécutif de Doc Québec et celui de l'Observatoire du Documentaire. Elle a été membre du conseil d'administration de Hot Docs, de l'ARRQ, et a démarré le mouvement Urgence Documentaire, dans les années 1990.