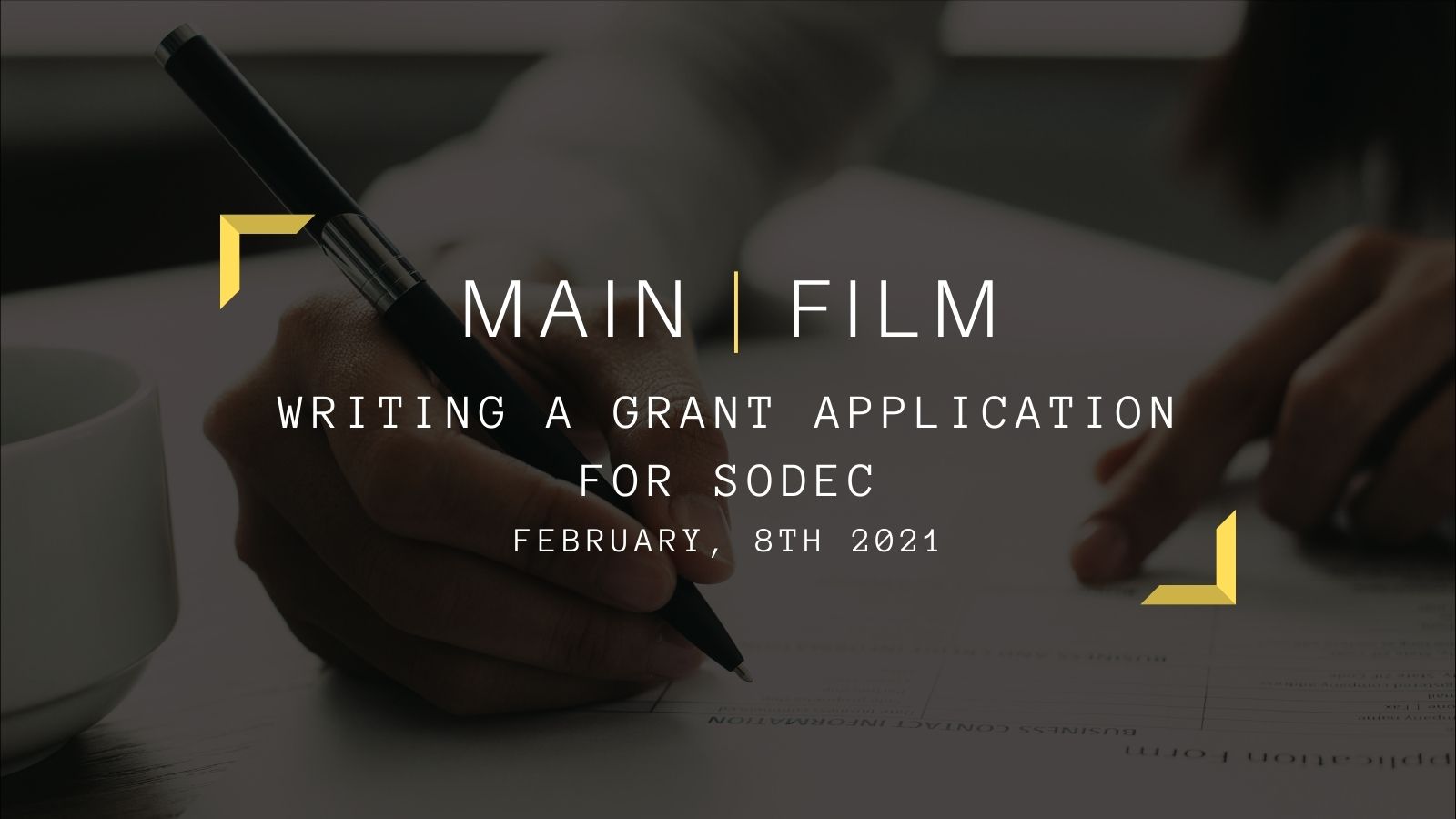 08 Feb

Writing a grant application for SODEC | Online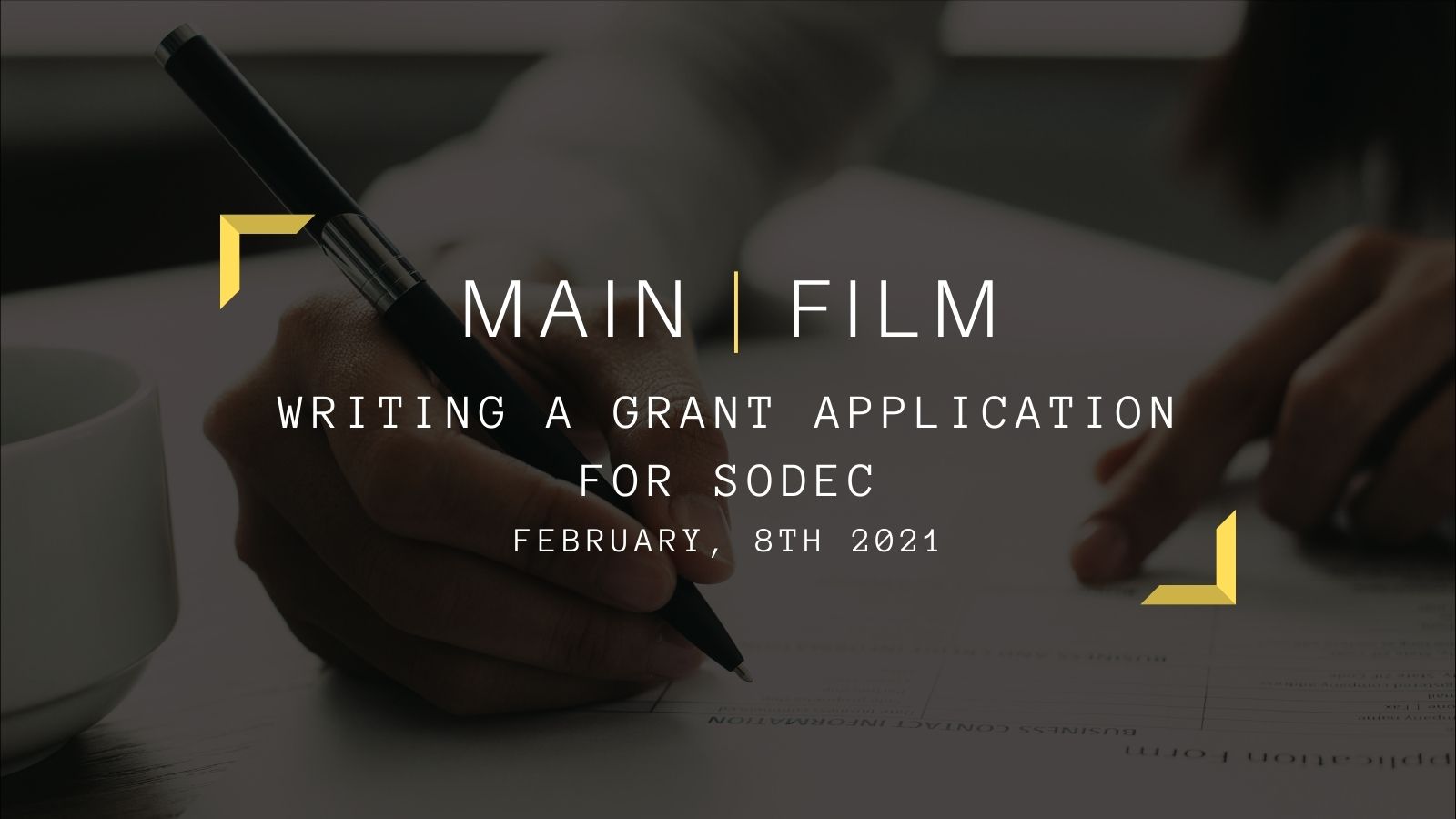 8
Feb
Writing a grant application for SODEC | Online
Workshop - Cycle Fiction – Hiver 2021
Monday February 8, 2021
6 pm - 9 pm
Monday February 8th from 6 p.m. to 9 p.m. FULL
Instructor | Geneviève Gosselin-G. (Le Foyer Films, Unité Centrale)
Members $60 | Non-members $90
---
Master the essential elements of budgeting and formatting of your application. This workshop will provide you all the necessary information to prepare a compliant file.
Workshop is given in French but questions may be asked in English.
To prepare your file, you can use the SODEC program description : Aide à la création émergente
Please send your composed file before Monday February, 1st:
– CV (3 pages),
– Note of direction (1 page),
– Synopsis (1 page),
– Scenario (if applicable),
– Budget (if applicable).
→ Send to services@mainfilm.qc.ca
The filing date for this program is March 17th
For more information, please send an email to: services@mainfilm.qc.ca
---
Geneviève Gosselin-G.
Geneviève Gosselin-G. est une productrice québécoise. En 2017, elle a assuré la production déléguée du long métrage Genèse de Philippe Lesage dont la première internationale a eu lieu au Festival de Locarno. Le film a remporté plusieurs prix à travers le monde (Los Cabos, FNC, Valladolid, Namur). Elle a aussi produit le court-métrage Vétérane (2017) de Pier-Philippe Chevigny et Recrue (2019), dont la première a eu lieu au TIFF. Elle vient de compléter le tournage de Joutel d'Alexa-Jeanne Dubé, qui sortira en 2021. Elle développe plusieurs projets de courts et de longs-métrages de la relève, dont Richelieu le premier long-métrage de Pier-Philippe Chevigny, l'un des 10 projets sélectionnés au Talent Project Market de la Berlinale 2020. Elle développe notamment des projets avec Marianne Métivier, Martin Amiot, Émilie Baillargeon. Elle a entre autres participé aux marchés de Cannes (Sodec Lab 2018, Telefilm Canada Talent tout court 2019), Berlin (Berlinale Talent 2020, Talent Project Market 2020), Annecy (2019), Los Cabos(2020) ainsi qu'aux Rencontres de coproductions francophones (2018, 2017).