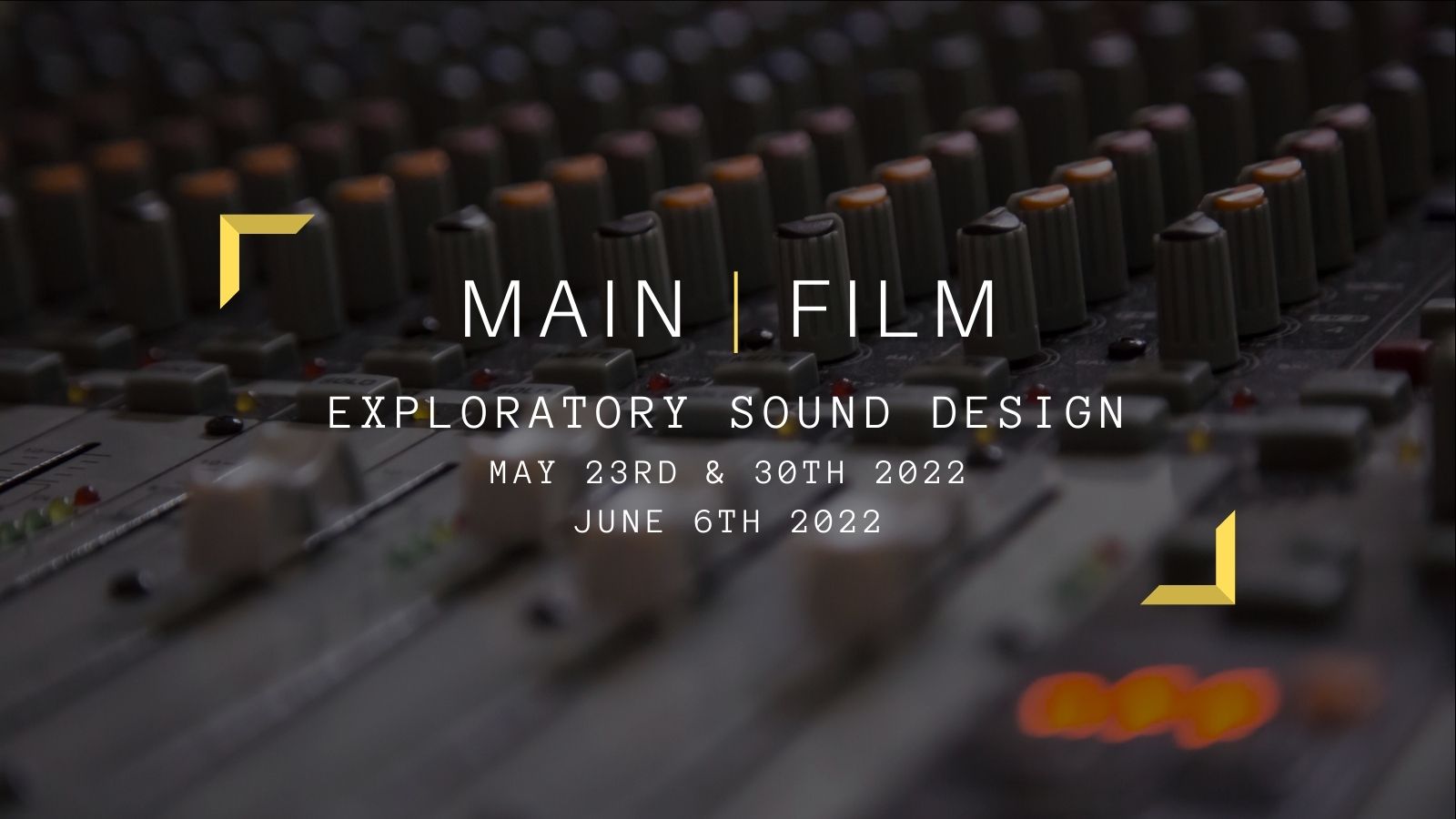 23 May

Exploratory Sound Design | In-person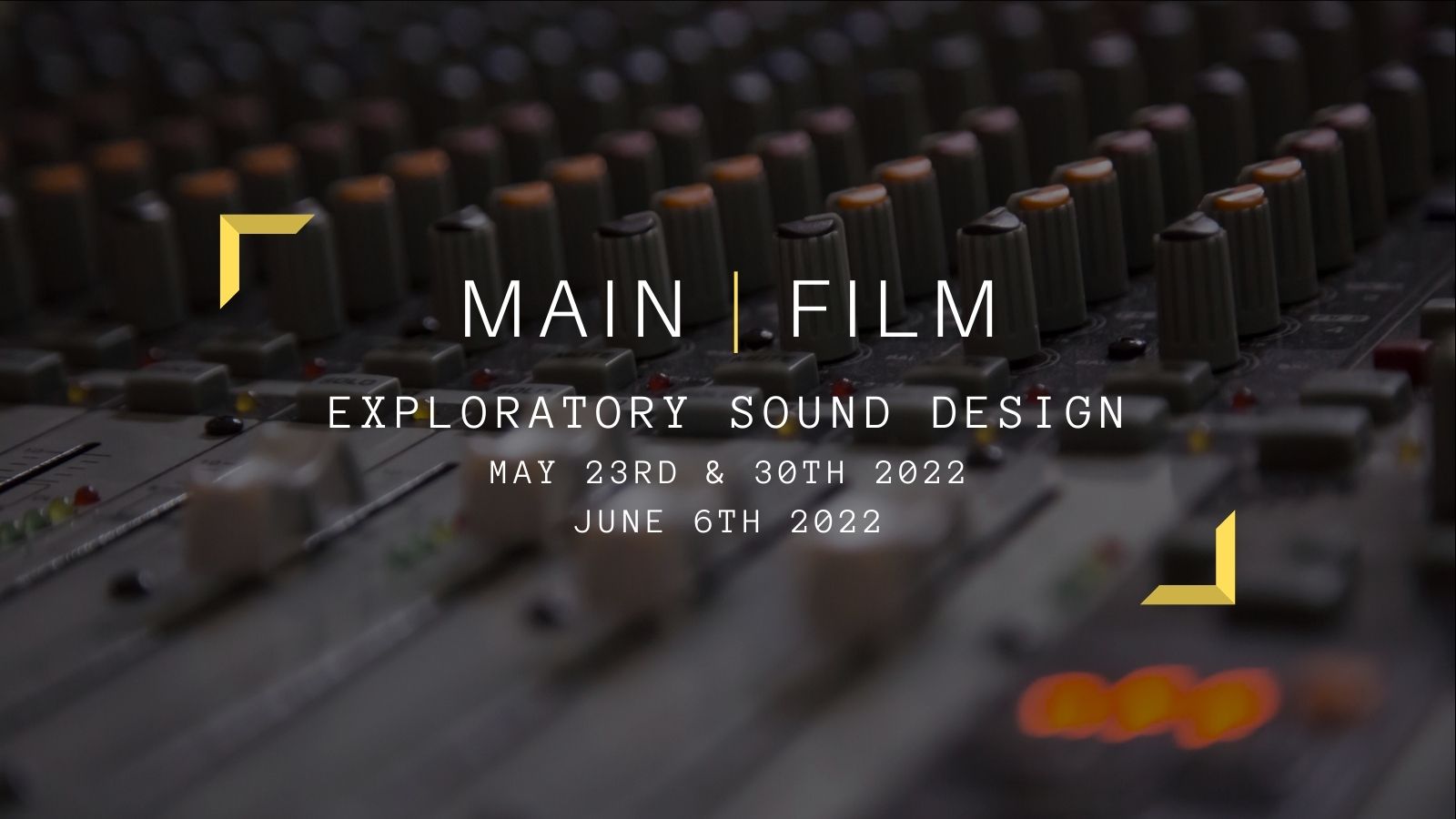 23
May
-
6
Jun
Exploratory Sound Design | In-person
Workshop - Exploratory Cinema - Spring 2022
Monday May 23, 2022 - Monday June 6, 2022
6 pm - 9 pm
Main Film
2025 Rue Parthenais #301, Montréal, Quebec, H2K 3T2, Québec
Monday, May 23rd from 6pm to 9pm (in-person theoritical part)
Monday, May 30th from 6pm to 9pm (in-person practical part)
Monday, June 6th from 6pm to 9pm (in-person practical part)
SOLD OUT – WAITING LIST OPEN
Instructor | Ilyaa Ghafouri
Member $90 | Non-member $120
---
This workshop invites you to come and explore creative sound avenues and create your own audio piece. The workshop will focus on sound exploration (ambient sounds / voices / sound objects) and its capture. Sound recording exercises will be done after the first part of the workshop, allowing the discovery of the creative and technical aspects of recording. Afterwards, the week between each session will allow you to record audio content that you will work on during the rest of the course.
A selection of audio works will be presented to illustrate the possibilities.
Workshop is taught in French, but questions may be asked in English.
For any information, send an email to: services@mainfilm.qc.ca
---
To record audio content, Main Film offers 3 recorders for rent (for a rental fee*):
– 1 Digital recorder Samson Zoom H5N
– 2 Digital recorder Sound Device 702T
– 1 Digital recorder Sound Device MixPre 6
You are free to use your own equipment if you have one, or even to use a phone recorder if you're in trouble. For all equipment rental questions at Main Film, you can contact Alexis or Gabrielle at tech@mainfilm.qc.ca.
*Workshop participants will receive a preferential rate on their equipment needs in this context.
---
Health measures related to COVID-19:
Participants will be required to wear a procedure mask at all times upon arrival at Main Film.
Participants will be required to disinfect their hands upon entering the center and before touching the equipment. Hydro-alcoholic solution will be provided.
Participants will be spaced 1m apart during the workshops.
Participants may use the restroom.
---
Ilyaa Ghafouri
Ilyaa Ghafouri is a composer and sound designer for film and theater. A 2018 graduate of the Conservatoire de Musique de Montréal, his studies in experimental music focused on a hybrid approach. Pairing concrete sounds such as nature's ambiences with instrumental sounds is at the heart of his approach. This allows him to draw from the sounds of the world around him to inspire his music. Composing for film, in conjunction with sound design, allows him to create coherent, thoughtful and unique soundscapes. Ilyaa takes advantage of every experience to perfect his craft.