07 Mar

Meeting Series : Intimacy coordination | Online
Meeting Series : Intimacy coordination | Online
Meetup - Fiction - Winter 2022
Monday March 7, 2022
6 pm - 7 pm
Monday March 7th from 6 p.m. to 7:30 p.m.
Guest | Stéphanie Breton (Coordination d'intimité Québec)
Moderator | Nancy Pettinicchio
Free upon registration
---
A first for Main Film, the Meeting Series is a new monthly event that we are offering for free on various current issues and themes raised by independent cinema. For this new activity of 3 events, we have chosen the theme of Responsible Filmmaking.
Several professionals from the field will come and share their practices, visions and commitments to make their profession more fair and respectful of their environment. It is an invitation to discuss and reflect together on the cinema of tomorrow.
See you every 7th of the month during the fiction session (registration required)!
Meeting #2: Intimacy coordination
Intimacy coordination is a growing profession in the film industry that aims to supervise and adapt the shooting of intimate scenes in order to create a safe and serene environment around the actors. It is also about collaborating in a prevention work and facilitating the implementation of a respectful communication on the sets.
Discover the characteristics, background and challenges of this profession with Stéphanie Breton, one of the first intimacy coordinators in Quebec.
For any information, please send an email to: services@mainfilm.qc.ca
---
Stéphanie Breton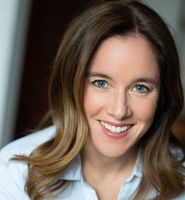 Stephanie's recent Intimacy Coordinating credits include the tv series 
Graymail (Netflix)
and
3Pines (Amazon), Disappointment BLVD
(Dir:Ari Aster) ,
Lignes de Fuite
(Réal: Myriam Bouchard/Catherine Chabot),
Let's get merried
(MOW Dir Veronica Rodriguez) . Since 2018, she's put in over 100 hours of training as an Intimacy Professional. For the stage with various teachers at IDC (Intimacy Directors and Coordinators) and since 2021 with ICC (Intimacy Coordinators Canada). She is a bilingual actor (ACTRA/UDA/CAEA member) that has been working for over 20 years in countless productions: on screen, in theatre and in video games . She's directed over a dozen theatre productions, both in French and English. She also has experience as a dramaturg and co-artistic director of a festival of short plays. She was also a figure skating coach and choreographer for almost 20 years and teaching Intimacy for the stage and screen is really a passion of hers. For more information:
coordinationintimite.com
Moderator : Nancy Pettinicchio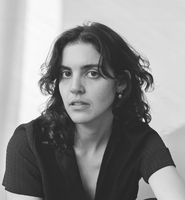 Nancy Pettinicchio is an emerging filmmaker based in Montreal. Their work in film and podcasting explores gender, sexuality, and mental and physical health with an emphasis on feminist and queer perspectives. Following their bachelor's degree in Communication Studies at Concordia, they received support from Main Film's Tricycle program for their first short film, Falena (2022). Currently at the start of its festival run, Falena is part of Telefilm's Not Short on Talent program presented at the most recent edition of the Clermont-Ferrand International Short Film Festival. Nancy is also in post-production on À corps ouvert, a documentary podcast project supported by the CALQ.