28 Oct

Mentorship application for Documentary Filmmakers | Online
Mentorship application for Documentary Filmmakers | Online
Mentorat, Mentorship - Documentary Cinema - Fall 2021
Thursday October 28, 2021
12 am - 11 pm
Application until October 28th, 2021 at 11:59 p.m. LIMITED PLACES
Mentorship sessions will take place in November 2021
Mentors | Audrey-Ann Dupuis-Pierre (Metafilms), Joëlle Arseneau (Pied Marin Production), Miryam Charles (Production Cheminée Deux) and Rocío Barba Fuentes (Les films Cosmos)

Members $90 | Non-members $120
---
Main Film offers a mentorship opportunity to filmmakers with a documentary project: an experienced producer will review your film's supporting materials* and meet with you one-on-one for an hour to discuss the artistic and logistical challenges of your project. They will also help you develop a powerful pitch that best communicates the vision of your film. To participate, you must reserve your place by purchasing a ticket and sending your film's supporting documents.
Mentorship can be in English or in French.
Please send your supporting documents when booking a ticket :
– CV,
– Director's notes (1 page),
– Synopsis (1 page),
– Scenario (if applicable),
– Budget (if applicable).
→ Send to services@mainfilm.qc.ca
For more information, please send an email to: services@mainfilm.qc.ca
---
Audrey-Ann Dupuis-Pierre (Metafilms)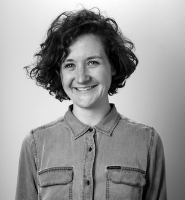 Audrey-Ann Dupuis-Pierre is a Montreal based documentary producer. Graduated from Concordia in Film Production in 2011, she has since been involved in more than thirteen feature films and produced four short films alongside the award-winning company Metafilms. She participates at Eurodoc and completes the Programme en entrepreneuariat from HEC Montreal. By 2021, she launches three feature documentaries including Damascus Dreams from Emilie Serri (IFFR), Dave Not Coming Back from Jonah Malak (Audience Award, Austin Film Festival, distributed on Amazon U.S.) on top of producing many other author-driven films.
Miryam Charles (Production Cheminée Deux)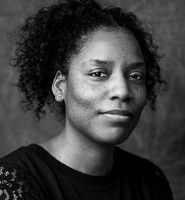 Miryam Charles is a director, producer and director of photography living in Montreal. She has produced and photographed several short fiction films as well as feature films . She is also the director of several short films which have been presented in various festivals in Quebec and internationally. She is currently working on her first feature-length documentary Cette maison (Talents en vue, SODEC) on short fiction film Au crépuscule (SODEC créateurs émergents), a fantastic series X (Banff/Netflix Diversity of Voices + Trio Orange) as well as a feature-length fiction film Le marabout (La forge Québec cinéma/Netflix + Voyelles Films).
Joëlle Arseneau (Pied Marin Production)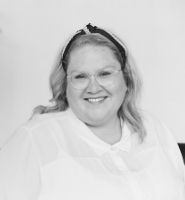 Director, producer and editor Joëlle Arseneau focuses on human experience and connections in her films. Her life's work and her approach to filmmaking stem from her childhood spent in Îles-de-la-Madeleine, a place that she continues to draw inspiration from today. In Montreal, where she studied cinema and management in university, Joëlle founded Le Pied Marin Production in 2009 to produce films independently, while focusing on bringing the artists' creative ideas to life. She was awarded a grant from the Academy of Canadian Cinema & Television under the Programme national d'apprentissage. This program gave Joëlle the chance to participate in many job shadowing opportunities in editing at various production companies. She expanded her natural interest for documentary film to include fiction to her repertoire. En tête de ligne (2020) is the first feature film she co-directs and produces.
Rocío Barba Fuentes (Les Films Cosmos)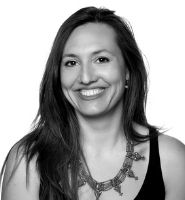 Trained at EICTV (Cuba) and L'inis, Spanish-born producer Rocío Barba Fuentes worked in the Caribbean before moving to Montreal, where she joined the production company Les Films Outsiders and cofounded Cosmos Films. With valuable international experience, she enjoys working with filmmakers with daring visions and underrepresented voices in both fiction and documentary.