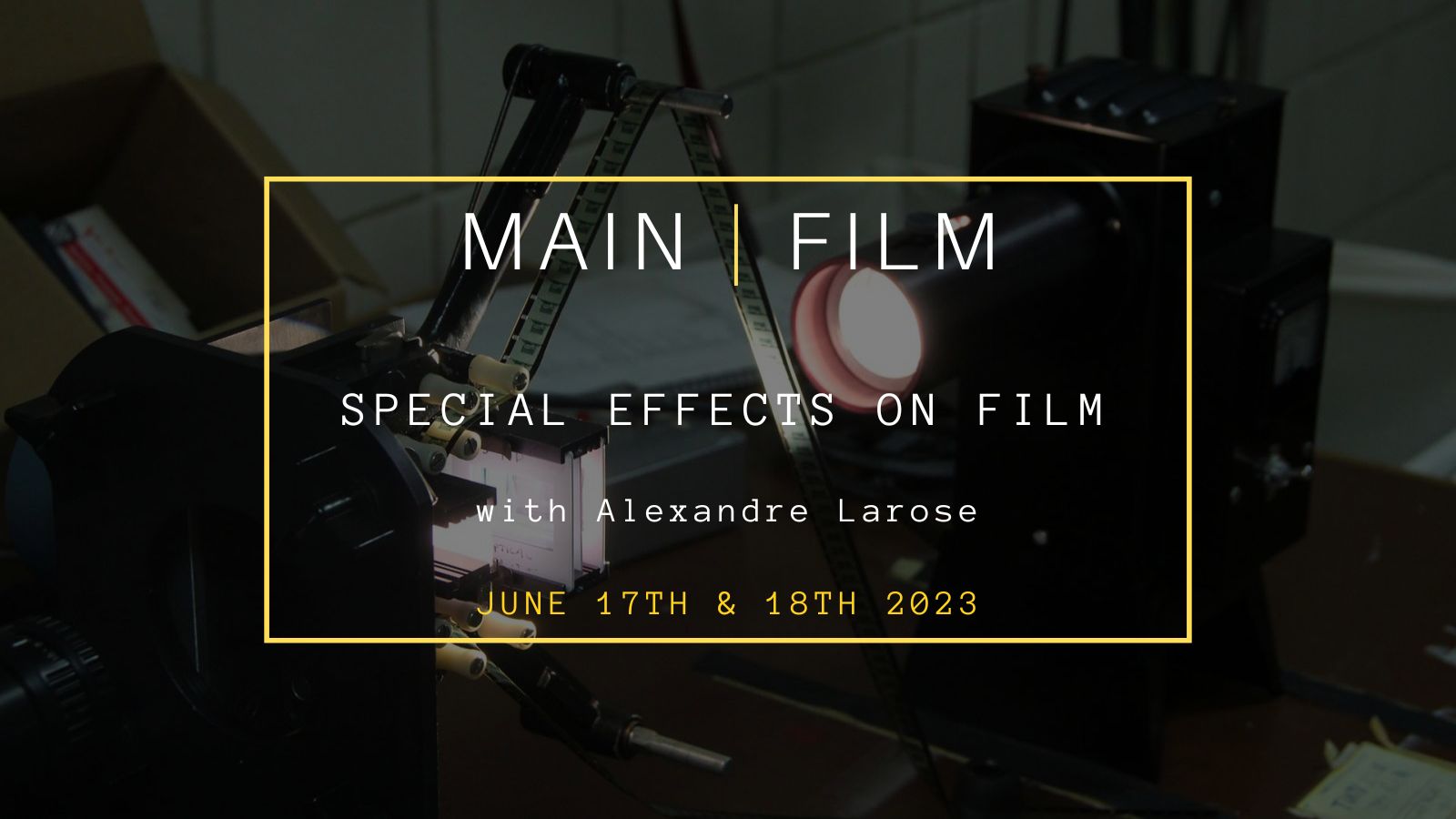 17 Jun

Special effects on film | In-person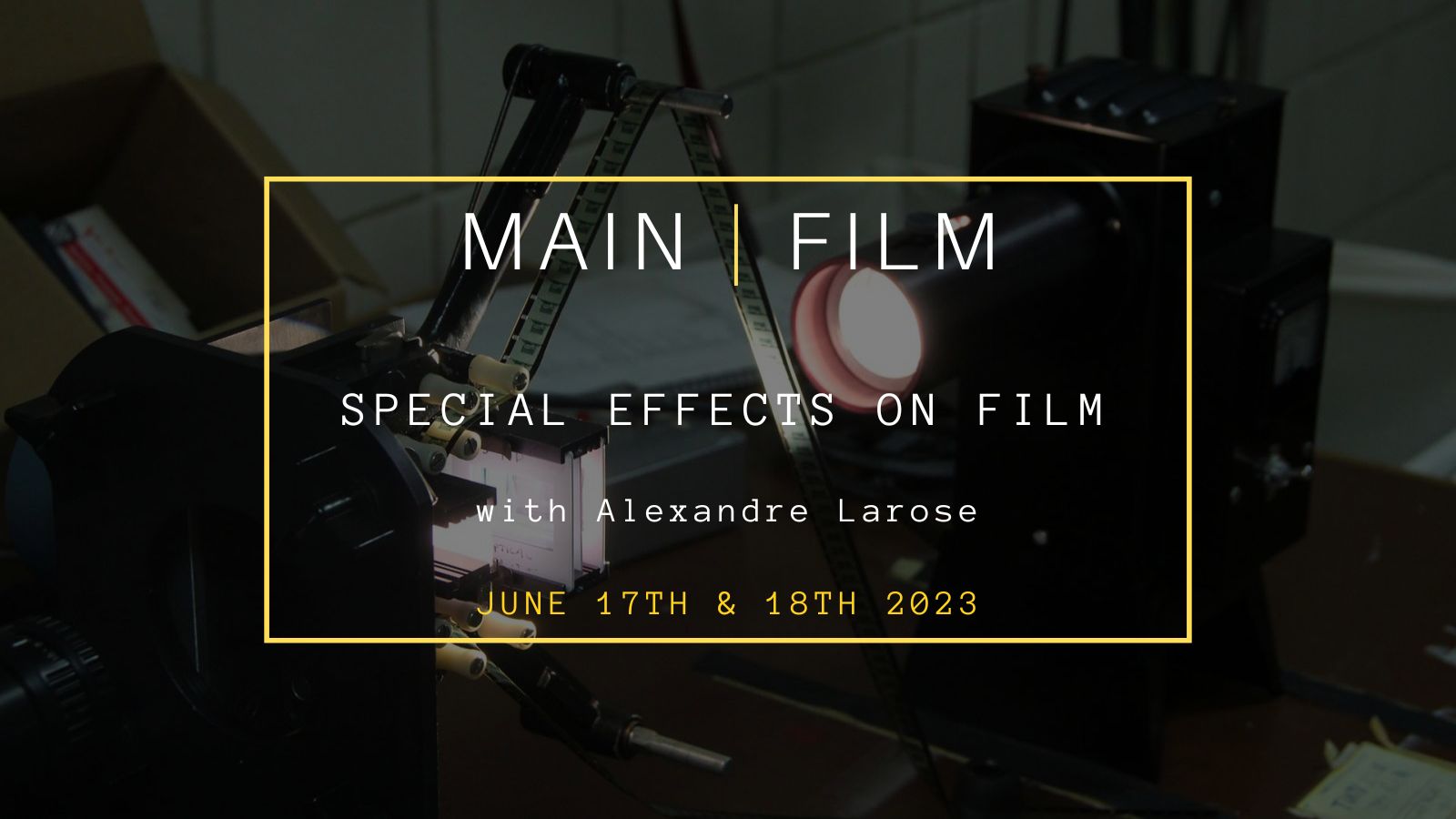 17
Jun
-
18
Jun
Special effects on film | In-person
Workshop - Exploratory Cinema - Spring 2023
Saturday June 17, 2023 - Sunday June 18, 2023
10 am - 5 pm
Main Film
2025 Rue Parthenais #301, Montréal, Quebec, H2K 3T2, Québec
Instructor | Alexandre Larose
MANDATORY PRE-REQUISITE FOR THIS WORKSHOP (see below)
Members $210 | Non-members $280
1 LAST TICKET
---
The workshop fee includes film and processing chemicals.
In this hands-on workshop, participants learn how to operate the 16mm JK optical printer as well as the various techniques for creating special effects on film. On the first day of the workshop, participants will take part in test sessions, explore film selection and optical effects creation, including optical zooms, Super 8 blow-ups, masking, splits-screens and credits. On the second day, participants will put into practice what they learned the day before by making different sequences.
The images created will be developed by hand and will be the subject of a projection followed by a discussion.
MANDATORY PRE-REQUISITE FOR THIS WORKSHOP (at least 1 option):
---
The price of the workshop includes the film and the development chemicals.
For any information, send an email to: services@mainfilm.qc.ca
---
Alexandre Larose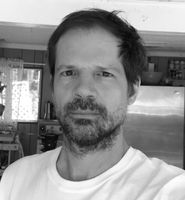 "The works of Alexandre Larose amount to a contemporary cinema of attractions. They are a continuous attempt at describing (and making palpable) the overlapping meshes of film, memory, and the way we experience dreams and space. (…) The somnambulistic, psychedelic impression given by many of his films springs from the specific double character of cinema: as a machine of fiction and imagination as well as a literal machine, a product of the art of engineering. The latter allows for highly individual technical interventions such as, for example, the construction of a camera rocket or the development of color processing, which turn the world into an amorphous film grain gelatin. Entirely without CGI effects and working close to the properties of the analog medium, Larose creates impossible images that nevertheless have their source in reality."
-Alejandro Bachmann, Austrian Film Museum