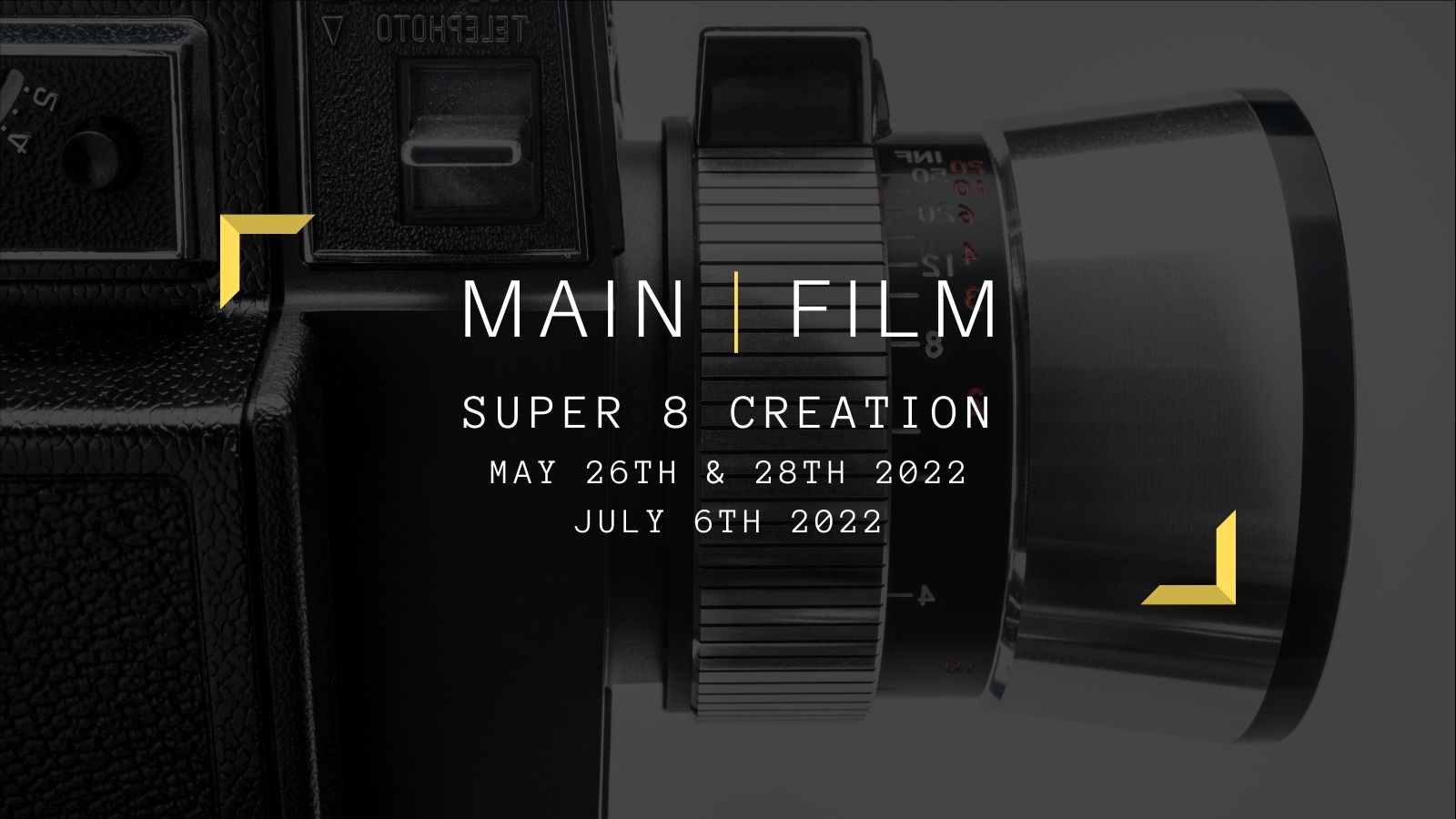 26 May

Super 8 Creation | Online & In-person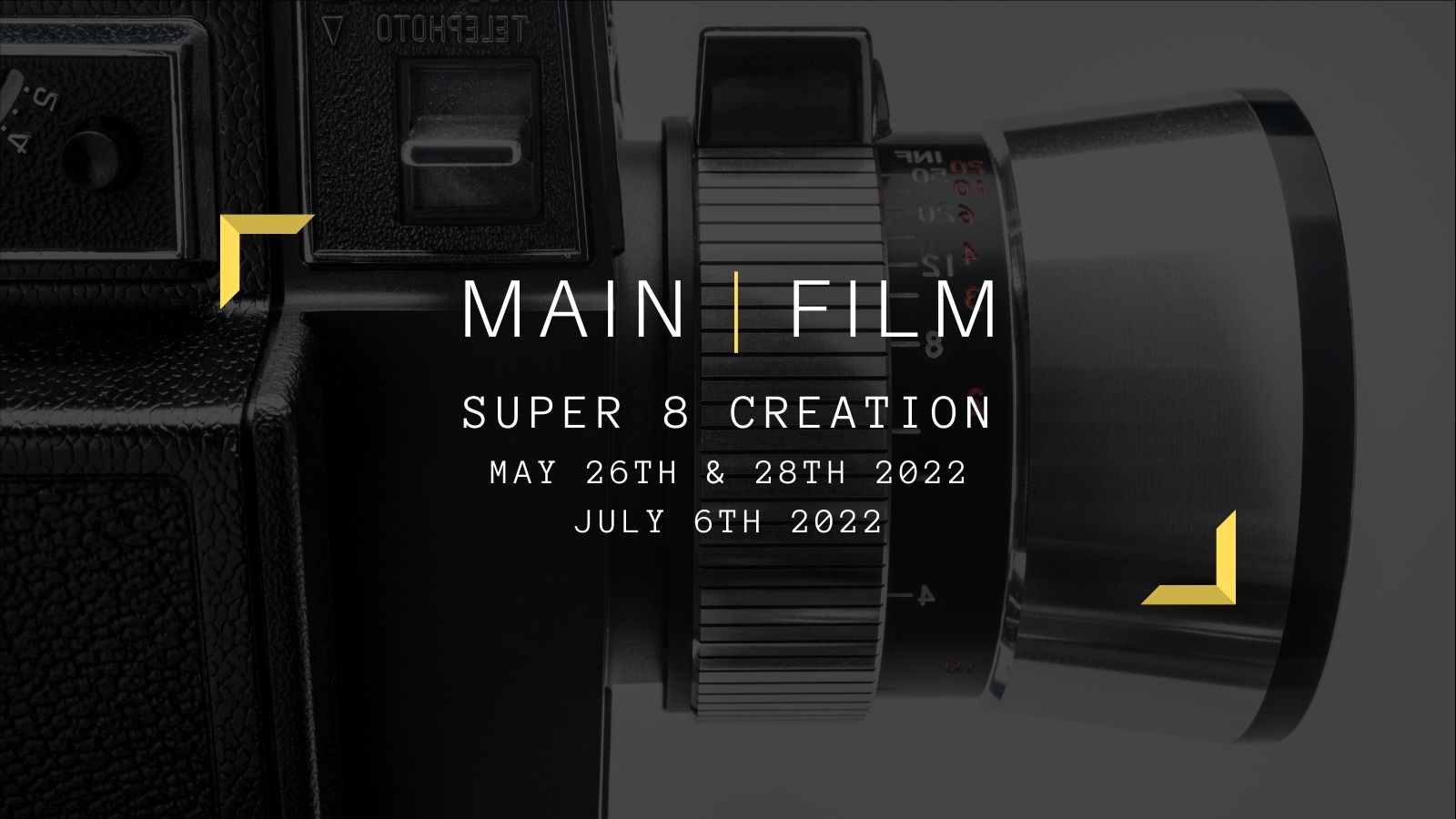 26
May
-
28
May
Super 8 Creation | Online & In-person
Workshop - Exploratory Cinema - Spring 2022
Thursday May 26, 2022 - Saturday May 28, 2022
10 am - 5 pm
Main Film
2025 Rue Parthenais #301, Montréal, Quebec, H2K 3T2, Québec
Thursday, May 26th from 6pm to 9pm (online theoretical part)
Saturday, May 28th from 10am to 5pm (in-person practical part)
Wednesday, July 6th from 6pm to 9pm (in-person)
LIMITED PLACES
Instructor | Brian Virostek
Member $150 | Non-member $225
---
This workshop offers the participants a unique opportunity to learn all the intricacies and possibilities of creating in the Super 8 format, as well as being an introduction to working with film in general. The workshop will cover the various functions of the Super 8 cameras, the types of film, the light meter, and the various processing options. Participants will have a camera at their disposal during the second part of the workshop to shoot their Super 8 film of 3 minutes (time of a cartridge) with live editing in the camera. The shooting will be done in a cadaver excquis style, a creative and open collaboration: the person who has just filmed describes his or her shot in great detail so that the next person can compose a shot that will make a dynamic "in-camera" montage. During the third part of the workshop, participants discover and present the films they have shot.
The workshop fee includes the black & white Super 8 film cartridges and the use of the Super 8 cameras. It does not include the cost of processing, scanning and shipping to Niagara Custom Lab (approximately $60 per cartridge) which will be the responsibility of the participants.
For any information, send an email to: services@mainfilm.qc.ca
---
Health measures related to COVID-19:
Participants will be required to wear a procedure mask at all times upon arrival at Main Film.
Participants will be required to disinfect their hands upon entering the center and before touching the equipment. Hydro-alcoholic solution will be provided.
Participants will be spaced 1m apart during the workshops.
Participants may use the restroom.
---
Brian Virostek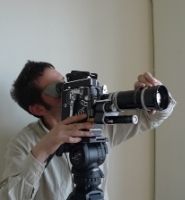 Brian Virostek was born in London, Ontario. He attended BealArt (1997) and Concordia University (BFA, 2000), where he received a graduation award for his dedication and commitment to experimental film. He moved to South Korea in 2001, where he focused on musical improvisation and modern dance accompaniment. In 2012, he completed an MFA under the direction of Richard Kerr at Concordia University. Recently, he has been focusing on collaborations using images found in spontaneous performances.