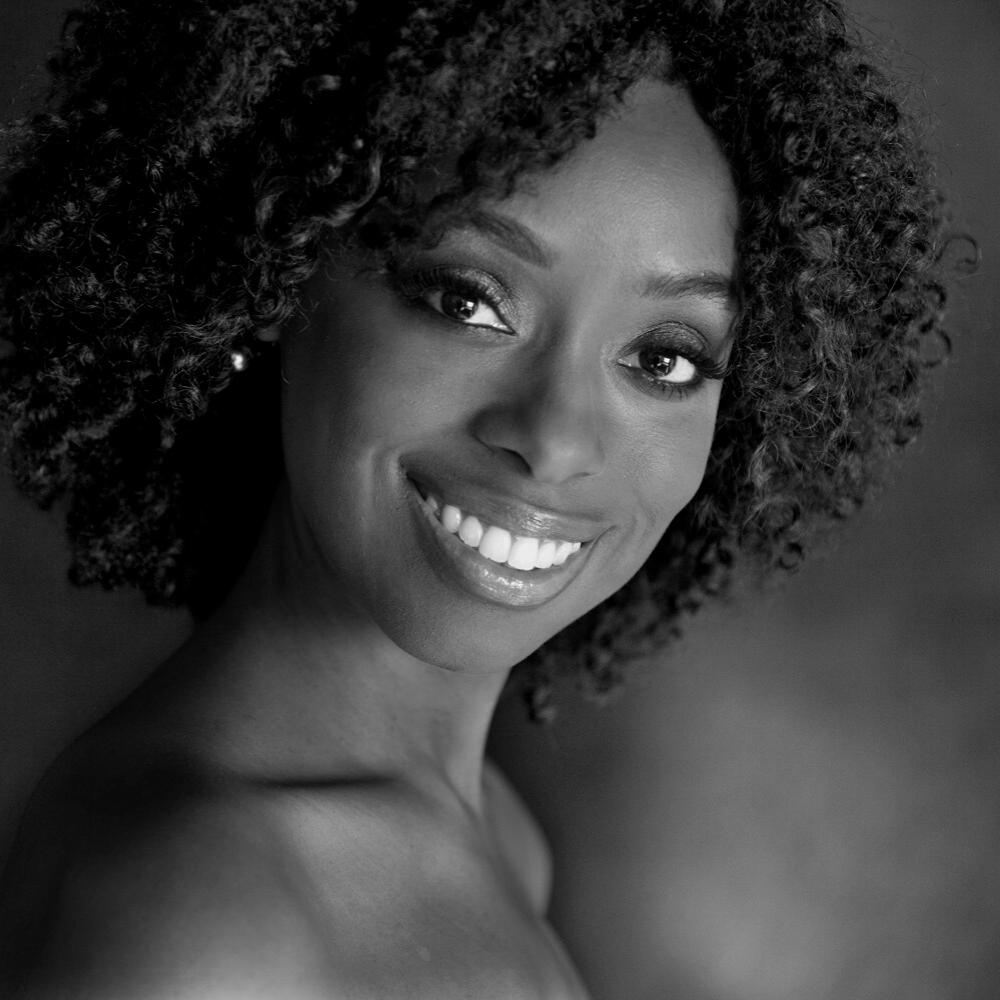 01 Oct

Ayana O'Shun

Born in Montreal, Ayana O'Shun graduated in Cinema at Montreal University. She has worked few years at Telefilm Canada in the television department as an investment analyst. She developed and produced many projects such as Les Mains noires – Procès de l'esclave incendiaire which was financed by CBC, RDI, SODEC and NFB. Directed by Ayana, this film relates Marie-Josèphe Angelique's trial, a black slave accused of setting Montreal on fire in 1734. This documentary was selected in more than 40 festivals across Canada and worldwide. It has won several prizes such as the Dikola Prize for «Best Documentary Film», at the Cannes International Pan-African Festival and «Best Foreign Film» at the Yaoundé Black Screen Festival.
Then Ayana directed the short fiction film Lazyboy. This comedy portrays a woman on the verge of a nervous breakdown over her therapist's Lazyboy of her therapist. Its was premiered at the Festival du Nouveau Cinéma of Montreal and then was purchased by broadcasters TV5 and Tele-Québec.
Ayana directed a few short films such as the Médecins sans résidence documentary, produced by NFB, which depicts how systemic barriers stop foreigners physicians to practice in Canada – even when they have obtained certification from Canadian medical authorities.
This film was the most watched documentary on the NFB's website during several weeks. A few years back, Ayana was among the laureates of The Round Table of Montreal's Black History as a reward for her progress in the artistic community. Additionally, at the 2019 Banff World Media Festival, Ayana was one of the selected creators from Canada for the "Netflix Diversity of Voices" program. She has recently received financial support from Telefilm Canada and the Rogers Fund for the production of her feature documentary Le Mythe de la Femme noire which will be released in 2021. She is also working on many other projects financed by institutions. At last, Ayana O'Shun is a seasoned actress who played in more than 40 productions in cinema, television, play and commercials. Whether behind or in front of the camera, Ayana wishes to create strong stories that promotes connection between people, breaking down gender or race barriers by identifying to her characters. Freedom, truth, respect and brotherhood are among the fundamental values that underlie all of her works.
Les Mains noires, docu-fiction, prod. Bel Ange Moon, 2010.
Médecins sans résidence, docu-fiction short film, prod. ONF, 2010.
Lazyboy, short fiction film, prod. RFAVQ, 2012.
Le mythe de la femme noire, documentary, prod. Bel Ange Moon, 2021.
---
#MAINARTIST
Main Film is an artist center in independent cinematographic creation committed to support its community as whole, without any distinction.
Our strength is in our members. They are our essence.
Following the recent events, it seemed essential to offer a place so our members can express their feelings towards the discrimination they experience regarding their skin color, their origins, their sexual orientation, their gender, and share their reflections through this societal drama that takes place in all forms of rejection of one another.
Every month, Main Film will give place to its members that face discrimination so they can share with you their reflexions and thoughts.
Our seventh artist to contribute is Ayana O'Shun.
#MainArtist #ArtistImportant
Because it's the artists who carry both the role of representing society and making it evolve.
---
❝    July 2020. Day. I am standing in a private parking lot, bending towards the back seat of my car to grab some bags. I hear a car pass and someone is yelling at me with anger "Niggeress!" I freeze: Am I in danger? Should I run? Should I fight?
Half a second has passed and the car is gone. I stay bent. I feel dirty like someone threw up on me. Time and space vanish for another half a second which seems like eternity: I see violent images of the southern United States scrolling through with its share of lynching and the faces of blacks enslaved with their eyes kneaded with pain…
I am suddenly getting up and looking at the street. I am in Montreal. The car is gone. I have always heard that as a Black woman, I will have to work harder than everyone else to get to the bare minimum of acceptance, to be tolerated. Regardless of my accomplishments any ignorant could send insults out the window of their car to denigrate me and try to establish its domination.
How many strategies Di I I have to invent in order to survive to these aggressions? Imagine looking at lipsticks in the cosmetics section of a drugstore and the salesperson implies that you are here to steal samples. Imagine that you just had a bad fall and during at the emergencies, the doctor refuses to diagnose you properly because he knows "your kind" (another doctor finally diagnosed some fractures 3 months after the event). Or you are at a colleague supper and one person does a "Black people joke" then tells you: "But with you it's different".
I have been through these situations and many more. Relatives, friends and acquaintances have gone through much worse things, regardless of their profession, level of education, social class or notoriety.
That is why Black Lives Matter (BLM) is essential. BLM is one of the most important movement for the Black cause since the American civil rights claims of the mid-20th century. It means that the lives of Black persons matter. Do you realize that there is still such evidence to be said in 2020? That we have to validate our existence in its simplest form and justify our right to live? When we say "Black lives matter", we are talking about life in opposition to death, but also life in all its spheres: physical and mental health, artistic and cultural expressions, access to housing and employment, justice, environment, etc.
The Black Lives Matter movement has strong social and also personal implications. I have to question myself about how I recognize myself and deconstruct what I have been told on excellence in order to be "tolerated". I had to learn that my value was not linked to my accomplishments but to my human condition. My life matters because I live.
I open the door of my home; I drop my bags on the table. I let myself be enveloped by this heaven of peace. I remember how lucky I am to live at this crucial moment of History, accompanied by a wonderful family and colleagues, from all races and backgrounds. Everyone fights in their own way: by marching, by talking around them, by raising awareness, by raising their children, by creating… For me it is by directing and playing.
I turn on my computer and watch edits from my next film as a director, Le Mythe de la femme noire. Black Quebec women light up my screen and tell their stories. They are bright and diverse. Their stories matter. I can't wait to share this feature film with you in 2021.   ❞
Ayana