06 Oct

Team is growing!

Since September 28th, Main Film has welcomed Chloé Désiré for a 6-month internship as part of the Young Canada Works (YCW) program.

It is in this context that Main Film wanted to add to its team an additional resource dedicated to the coordination and development of creation support programs, and to the development of local and national partnerships, in pair with Miryam Charles, the person in charge of the creation support programs.

Chloé Désiré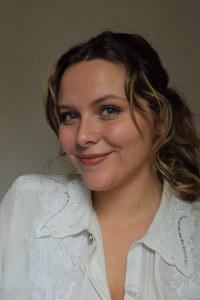 Chloé has been passionate about cinema and theater from a young age. Having lived in France, the United States, Russia and now in Canada, she has proven herself in these artistic circles by immersing herself in different cultures. Graduated from the Bachelor's degree in Marketing Communication from the University of Quebec in Montreal, Chloé took her first steps in the film industry by joining the FNC Forum team at the Festival du Nouveau Cinéma. She looks forward to continuing to professionally combine her studies and her passion within the Main Film team as Creative Support Assistant.
→ You can reach her at: adjsoutien@mainfilm.qc.ca
Young Canada Works (YCW) offers young Canadians the opportunity to develop skills and gain experience in the workplace. Through summer job programs and internship programs, students and graduates can put their skills to the test, build career equity, earn an income and get started on the right career path. YCW creates approximately 2,300 job opportunities per year in the fields of heritage, arts, culture and official languages. YCWHO lasts between six and 16 weeks, and offers students job opportunities with organizations in Canada that have a heritage mandate. Students might organize cultural or recreational projects in a heritage organization, for example, or learn new skills in preserving and promoting our cultural heritage.