12 Nov

Opening of the Film Factory Studio

This year, we are supporting 5 artists as part of our Film Factory experimental support program. At the same time, Main Film must review its procedures in order to offer the best sanitary conditions to this program, in the context of a global pandemic. As a result, we decided to open a studio dedicated to experimental cinema, a few steps from its offices in the Groover building. This additional creative space is dedicated to them, which will make it easier for us to support the projects selected.

To go with the opening of this studio, Main Film created a part-time contractual position for the coordination of the program, a position occupied by Erin Weisgerber, a former recipient of the Manufacture de Film herself and an instructor at Main Film for many years.
---
Erin Weisgerber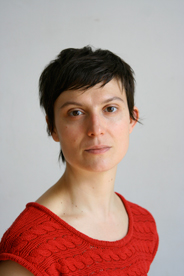 Erin Weisgerber is a Montreal-based filmmaker originally from Edmonton, Alberta.
Photo-chemical filmmaking is at the core of Erin's practice. She produces poetic single-channel films that hover between figuration and abstraction employing techniques such as in-camera manipulations, hand-processing, and re-photography. More recently she has begun working with film-based installation and performance, incorporating her interests in music, sound art, and electronics. She is excited by the idea of artists' cinema as a scavenger art feeding off the refuse of the film industry. She is equally inspired by Montreal's DIY, underground arts movements and the emergence of an international network of artist-run film labs.
Erin is a member of the Double Negative Collective, a group of moving-image artists dedicated to the creation and exhibition of experimental and avant-garde cinema and who maintain an artist-run film lab.