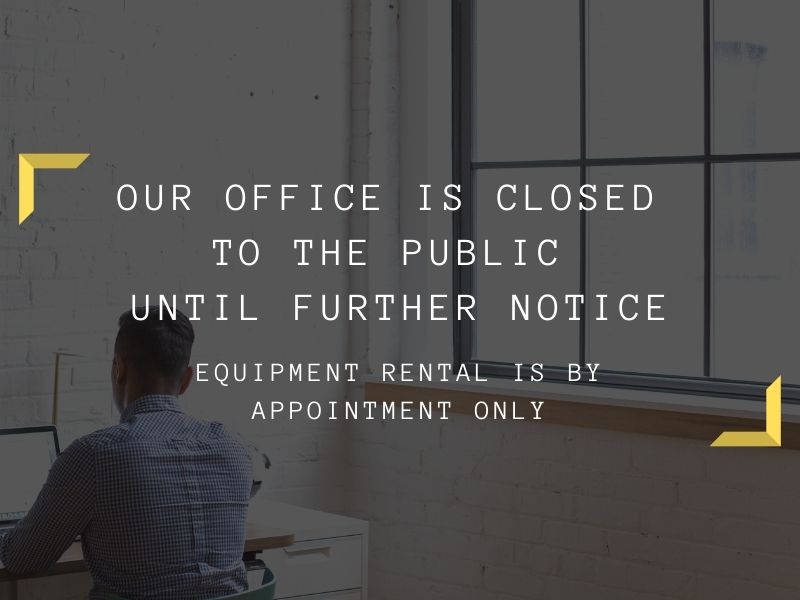 26 Jan

Equipment rental and COVID-19 procedures

Dear friends and members of Main Film's community,

Following the announcements of the Premier of Quebec, we would like to remind you that we are still resuming equipment rental services from Monday January 11th at 10 a.m.
Given that audiovisual activities are still authorized, we can continue to offer our rental service, while respecting health and social distancing standards.

Do not hesitate to contact us for any further information, we will be happy to answer you.

Main Film's team.
---
BY APPOINTMENT ONLY
OPEN FROM MONDAY TO THURSDAY FROM 10 A.M TO 5 P.M
Please note that our offices are closed – you will only have access by appointment.
The team present is limited, please favor email communications during this period.
Alexis: tech@mainfilm.qc.ca / Gabrielle: tech2@mainfilm.qc.ca
Wearing a mask is mandatory.
If you have symptoms (cough, fever, loss of smell, taste) please do not show up.
---
EQUIPMENT PICK-UP:
– Every pick-up of equipment will be made only by appointment during the social distancing period. Without an appointment you will not have access to our offices.
– Only one person at a time will be able to come in and pay for the rental in order to best guarantee compliance with the 2 meter distance.
– No cash accepted for rental payments
– Payments by Interac transfer, Paypal transfer, debit card or VISA credit card only.
– Hand washing on arrival (hydroalcoholic gel will be available) and wearing a mask is mandatory.
– A quarantine period of 48 hours minimum will be observed before making the rental equipment available.
– All pick-up will be at the rear from the loading dock (see explanatory document here)
RETURN OF EQUIPMENT:
– All returns will be made from the loading dock (see explanatory document).
– The member calls us upon arrival at the wharf and waits for us outside the building. The member is not allowed to enter the center unless otherwise.
– All box of equipment will be disinfected with disposable rags and gloves.
– The equipment is placed in quarantine 24 hours before it can be tested.
– The equipment is then completely disinfected and tested.
– Finally, a seal is affixed to the box / bag containing the tested and disinfected equipment in order to guarantee optimum security.
SCANNER – BY APPOINTMENT ONLY:
Your presence is not allowed during the scan.
You will bring your film to the office by appointment only.
The scans will be carried out within 72 hours after receipt of the material.
Payable by Interac transfer only, no cash accepted.
PLEASE NOTE: NO CAMERA TEST POSSIBLE INSIDE THE CENTER.