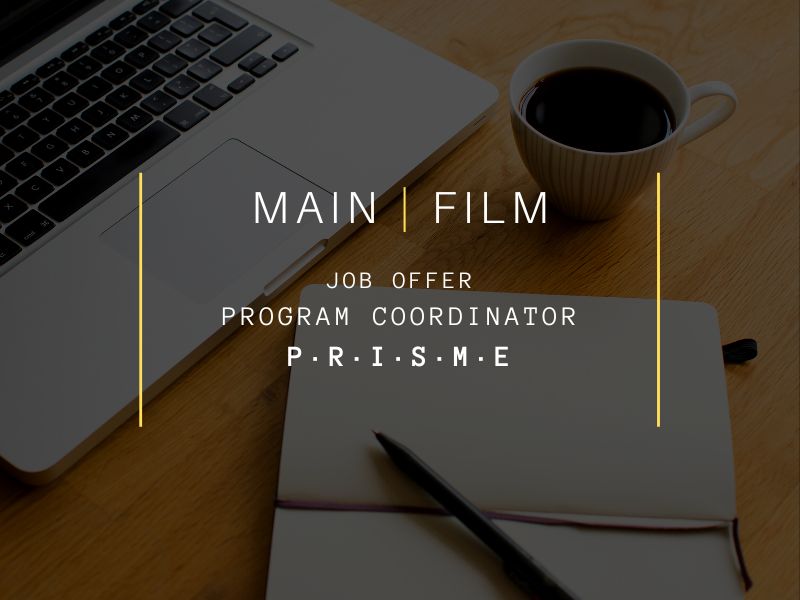 21 Feb

Job Offer: P·R·I·S·M·E coordinator
P·R·I·S·M·E III
Thanks to the Canada Media Fund, we are pleased to announce that our P·R·I·S·M·E program (Producers of Afrodescendants and Racialized People Integrated for a Fair Media Sector) has been renewed for a third consecutive year!
We are therefore looking for our rare pearl to coordinate this magnificent project and to act concretely alongside the participants and members of the future cohort in order to create an environment conducive to the professionalization of new actors in the audiovisual sector and thus support the emergence of new, diverse and inspiring cinematographic voices.
---
JOB DESCRIPTION
Drafting the call for applications and checking the conformity of the applications received
Organizing the selection committees (cohort + pitch)
Planning, programming and coordination of the entire training
Recruiting all participating speakers and professionals, booking the venue, and managing the event
The writing of the cohort members' guide before the start of the program and its regular update.
The development of a relevant communication strategy ensuring the good dissemination of related information and facilitating the recruitment of the new cohort (search for new information relay partners, writing of publications for newsletter / Facebook / Instagram / website)
Follow-up of the good progress of all the activities and the impact of the training (statistics, evaluation questionnaires, post-mortem meetings)
Preparation of reports and other relevant documents
---
ABOUT THE PROGRAM
This year, 6 people will join the cohort.
The program is structured around 3 modules: PRODUCTION – NETWORKS AND REPRESENTATIVE ASSOCIATIONS – PITCH
The training takes place over 3 months (May – June and September)
The summer months will be reserved for the preparation of reports and the search for mentors and internships for the members of the cohort.
It should be noted that the training takes place in person in Montreal, except for certain specific activities. The coordinator is required to attend all of them.
For this project, we will give preference to applications from people from under-represented communities, particularly African-descendants and racialized people.
---
JOB CONDITIONS
The job will start in March and will end in November.
Compensation 25$/hr for 660h – average of 24h/week – 1200$ every two weeks
If you think you are in a position to carry out this project, please send your CV and cover letter in a single PDF file to Leïla Oulmi (directeur@mainfilm.qc.ca) no later than Wednesday, March 8 at 11:59 pm with the following email subject: PRISM 2023 COORDINATION
Only those selected for an interview will be contacted.