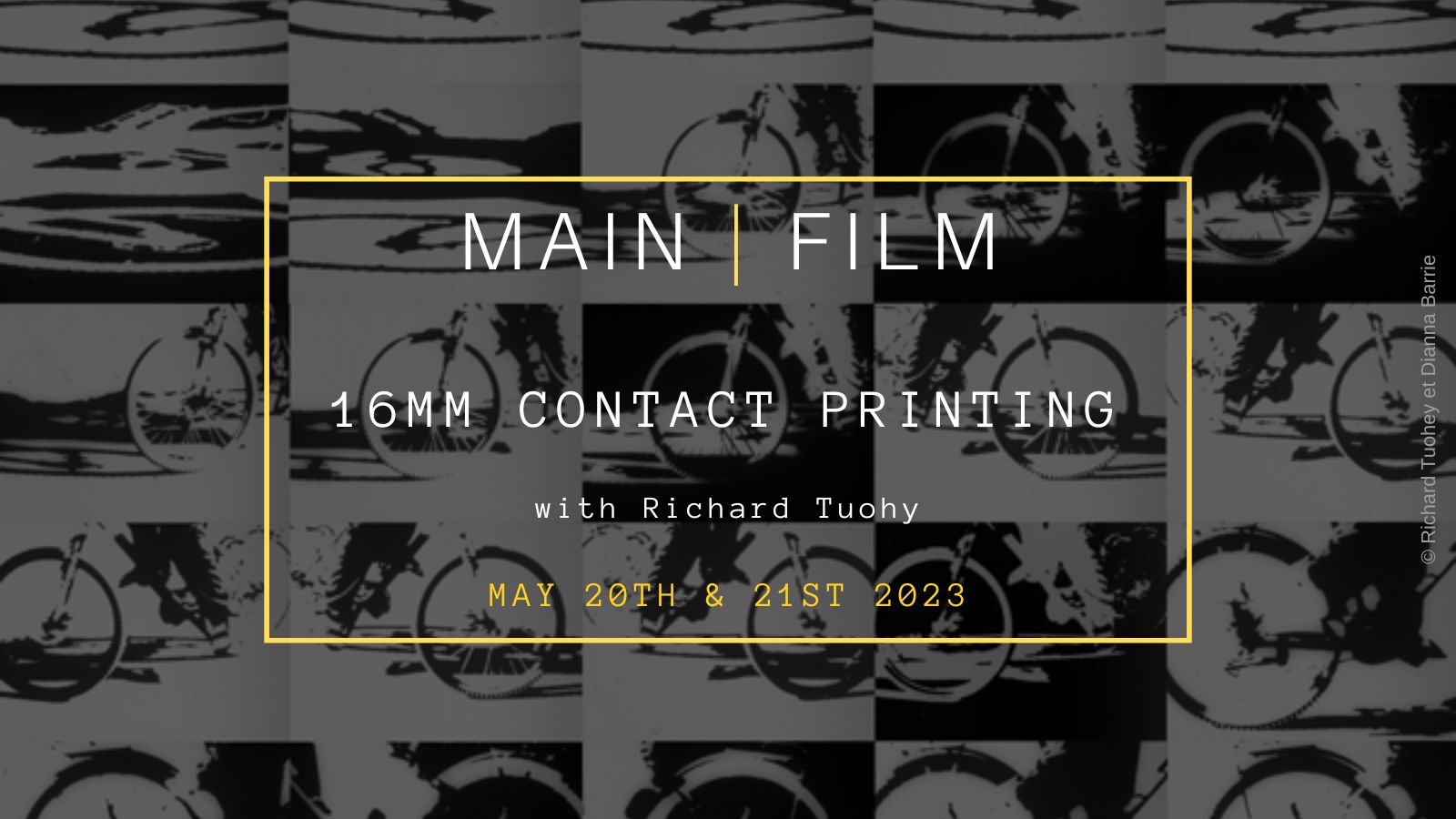 20 May

16mm Contact Printing | In-person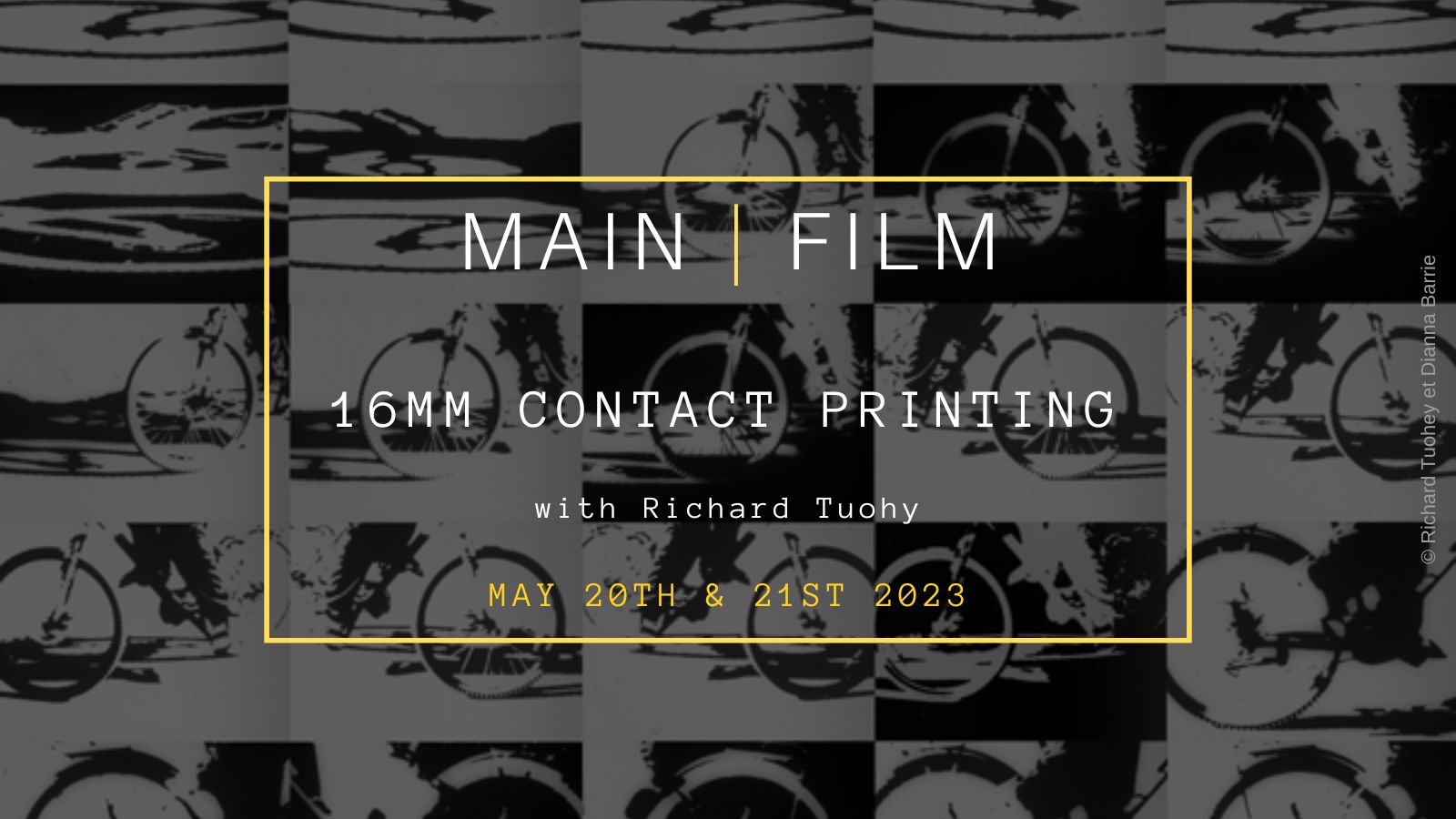 20
May
-
21
May
16mm Contact Printing | In-person
Workshop - Exploratory Cinema - Spring 2023
Saturday May 20, 2023 - Sunday May 21, 2023
10 am - 5 pm
Main Film
2025 Rue Parthenais #301, Montréal, Quebec, H2K 3T2, Québec
Instructor | Richard Tuohy
Member $210 | Non-member $280
LIMITED PLACES
---
The contact printer is one of the most essential tools of the cinema. If you want to work with film, and in particular with projecting film on film, then you will most certainly want to work with contact prints. The trouble is, contact printing services are getting scarce, and then there is the cost involved. In this workshop, Ricahrd Tuohy and Dianna Barrie from Australia will show you how to use a Steenbeck film editor as a DIY colour contact printer right here in Montreal! We will work with colour negative film material towards making fine colour prints, developing using the ECP
(colour positive) process. But then we will go further! The contact printer doesn't just have to make straight duplicates; it can also be a creative tool! As part of the workshop we will explore various image blending and compositing techniques for the DIY contact printer. The possibilities are endless!
This will of course be a hands on process using photographic chemistry etc., so please dress accordingly.
---
The workshop is entirely given in English.
No prior experience with film is required. All materials will be supplied and included in the price of the workshop.
For any information, send an email to: services@mainfilm.qc.ca
---
Richard Tuohy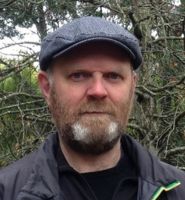 Richard Tuohy began making works on super 8 in the late nineteen eighties. After a brief hiatus from cinema (including formal study in philosophy for seven years) he returned to film-making in 2004. In 2006 he, along with his partner Dianna Barrie, launched nanolab, a super 8 film processing laboratory based at their home in Daylesford Victoria. Since 2009 he has been an active and vocal member of the international artist run film lab scene. His films and film based performances have screened at venues including the Melbourne IFF, EMAF (Osnabruck), Rotterdam IFF, New York FF, Ann Arbor, Recontres Internationales (Louvre) and Media City.