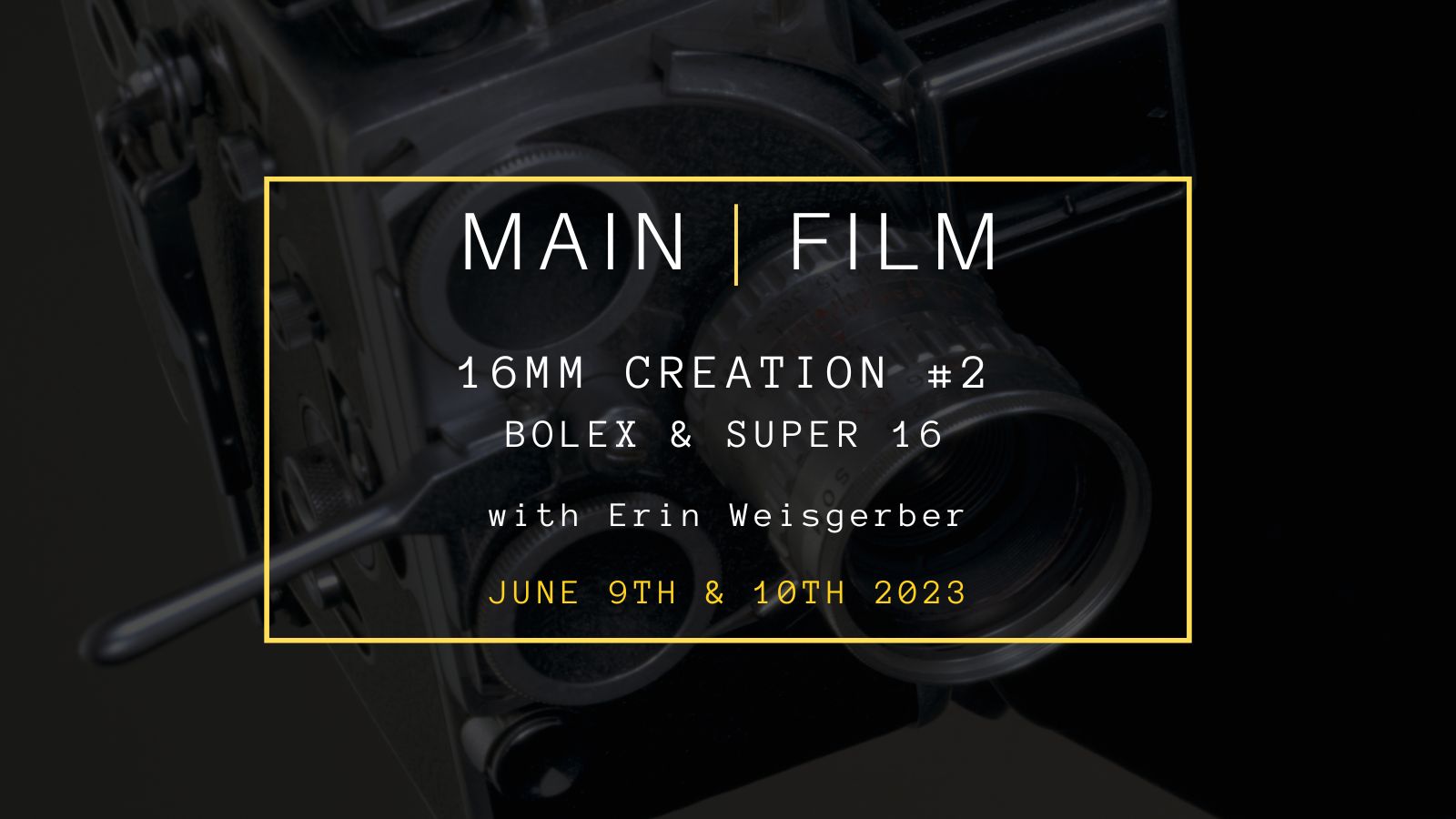 09 Jun

16mm Creation #2 | In-person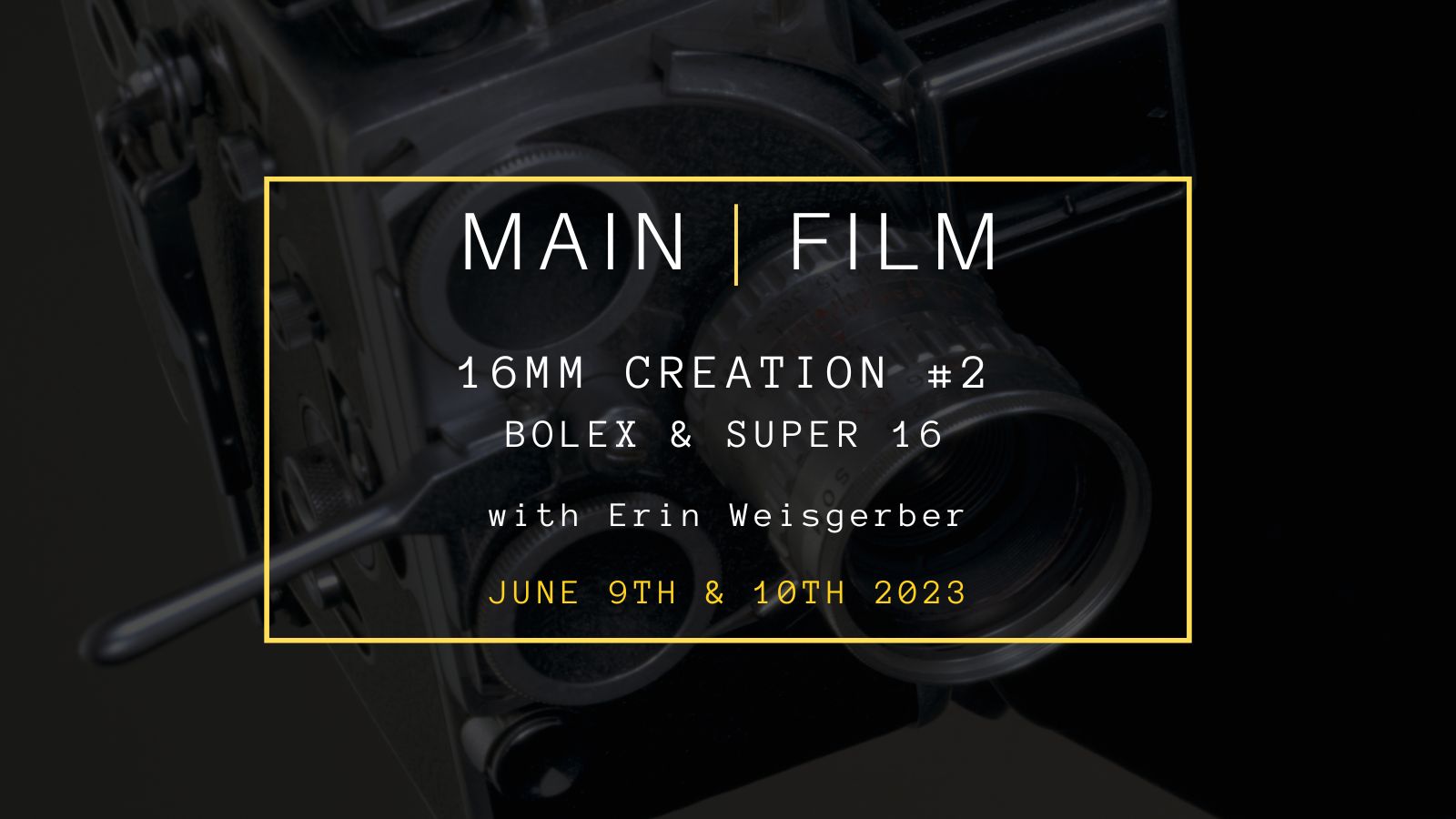 9
Jun
-
10
Jun
16mm Creation #2 | In-person
Workshop - Exploratory Cinema - Spring 2023
Friday June 9, 2023 - Saturday June 10, 2023
10 am - 5 pm
Main Film
2025 Rue Parthenais #301, Montréal, Quebec, H2K 3T2, Québec
Instructor | Erin Weisgerber
Member 210$ | Non-member 280$
LIMITED PLACES
---
Bolex cameras are lightweight, inexpensive and versatile. They are emblematic of independent and artist films because their simplicity makes them an ideal tool to learn how to shoot on film while allowing a large creative control thanks to their advanced features.
We propose to teach you how to manipulate the camera and master its subtleties:
Inner workings of the camera
Operation and choice of film
Functions and accessories
Handling the camera – checking, preparing, cleaning and loading
Choice of lenses
Exposure and use of a light meter
Creative possibilities offered
You will also learn how to prepare yourself for the realities of analog filming with some useful tools.
Numerous clips from Bolex films will be shown during the workshop to illustrate the range of possibilities offered by these cameras.
The cameras used during the workshop: Bolex RX-5 16mm and EBM Super 16mm
The price of the workshop includes technical tests on color film, development and scanning. Please note that the workshop documentation is in English.
For any information, send an email to: services@mainfilm.qc.ca
---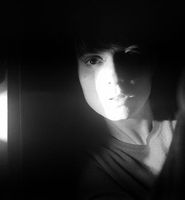 Erin Weisgerber is a Tiohtià:ke/Montreal based artist who works with photochemical film to produce installations, performances and short films. She manipulates the photographic, chemical and material properties of film to transform the world framed by her camera, bringing about moving images that exist between figuration and abstraction, exterior vision and interior landscape. Weisgerber is a member of the Double Negative Collective, a group of moving image artists dedicated to creating and exhibiting experimental and avant-garde cinema and maintaining a self-managed artisanal film lab. Since 2019, she is a member of Jerusalem in My Heart, an audiovisual performance project, with Lebanese producer and musician Radwan Ghazi Moumneh.