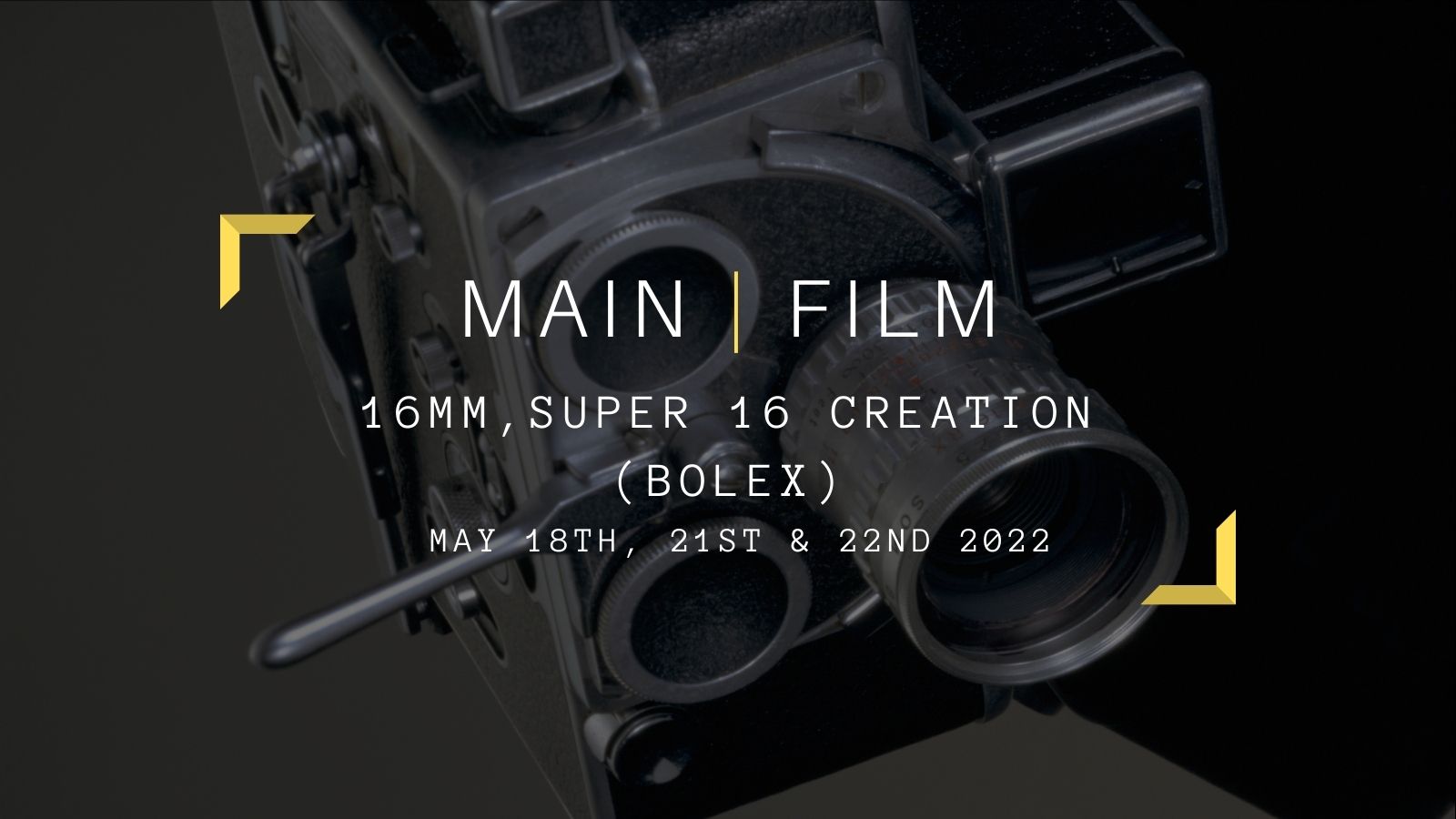 18 May

16mm, Super 16 Creation (Bolex) | Online & In-person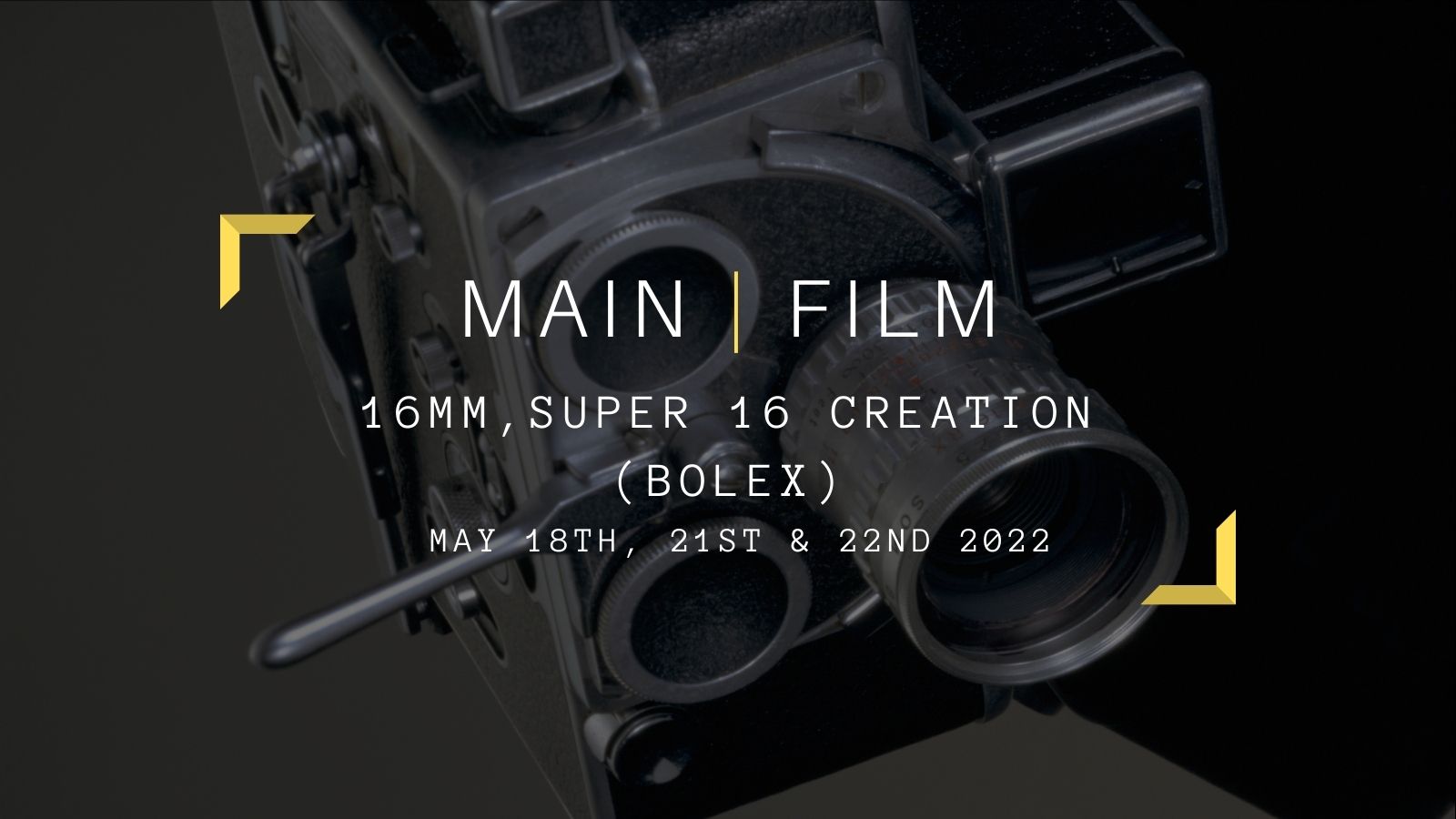 18
May
-
22
May
16mm, Super 16 Creation (Bolex) | Online & In-person
Workshop - Exploratory Cinema - Spring 2022
Wednesday May 18, 2022 - Sunday May 22, 2022
10 am - 5 pm
Main Film
2025 Rue Parthenais #301, Montréal, Quebec, H2K 3T2, Québec
Wednesday, May 18th from 6pm to 9pm (online theory part)
Saturday, May 21st from 10am to 5pm (in person practical part)
Sunday, May 22nd from 10am to 5pm (in person practical part)
SOLD OUT – WAITING LIST OPEN
Instructor | Yann-Manuel Hernandez
Member 150$ | Non-member 225$
---
Bolex cameras are lightweight, inexpensive and versatile. They are emblematic of independent and artist films because their simplicity makes them an ideal tool to learn how to shoot on film while allowing a large creative control thanks to their advanced features.
We propose to teach you how to manipulate the camera and master its subtleties:
Inner workings of the camera
Operation and choice of film
Functions and accessories
Handling the camera – checking, preparing, cleaning and loading
Choice of lenses
Exposure and use of a light meter
Creative possibilities offered
Etc.
You will also learn how to prepare yourself for the realities of analog filming with some useful tools.
Numerous clips from Bolex films will be shown during the workshop to illustrate the range of possibilities offered by these cameras.
The cameras used during the workshop: Bolex RX-5 16mm and EBM Super 16mm
The price of the workshop includes technical tests on color film, development and scanning. Please note that the workshop documentation is in English.
For any information, send an email to: services@mainfilm.qc.ca
---
Health measures related to COVID-19:
Participants will be required to wear a procedure mask at all times upon arrival at Main Film.
Participants will be required to disinfect their hands upon entering the center and before touching the equipment. Hydro-alcoholic solution will be provided.
Participants will be spaced 1m apart during the workshops.
Participants may use the restroom.
---
Yann-Manuel Hernandez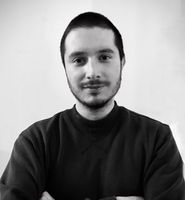 Yann-Manuel Hernandez is a director of photography/director based in Montreal, Quebec, known for Desert's cry (2016), The Evaporated (2019), Jungle (2022) and several music videos for artists such as Plants and Animals, SUUNS, Carla Blanc and others. He studied the work of director Philippe Grandrieux during his master's degree at the University of Montreal and directed his first feature film, Desert's cry, through Telefilm Canada's Talents in Focus program. Desert's cry was presented as the opening film of the New Alchemists section of the 2016 Festival du Nouveau Cinéma. Since then, Yann has scripted and directed various fiction and contemporary dance (Louise Bédard, Catherine Gaudet, Mélanie Demers…). He made the image for the flagship work of the Leonard Cohen exhibition at the MAC by South African artist Candice Breitz. He is currently working on several short and feature film projects as a director of photography while finishing his first documentary: We are deserters.