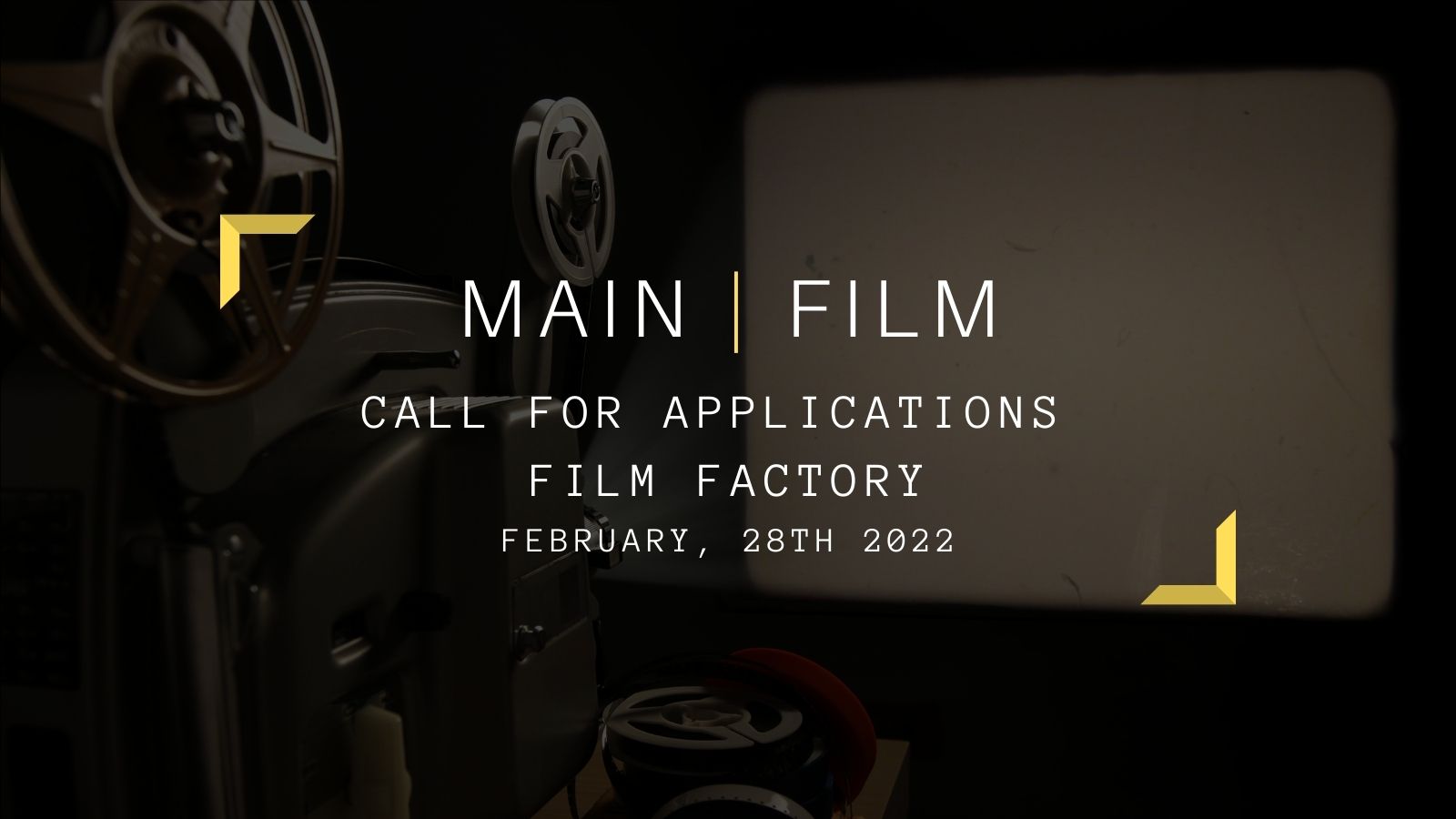 28 Feb

Call for applications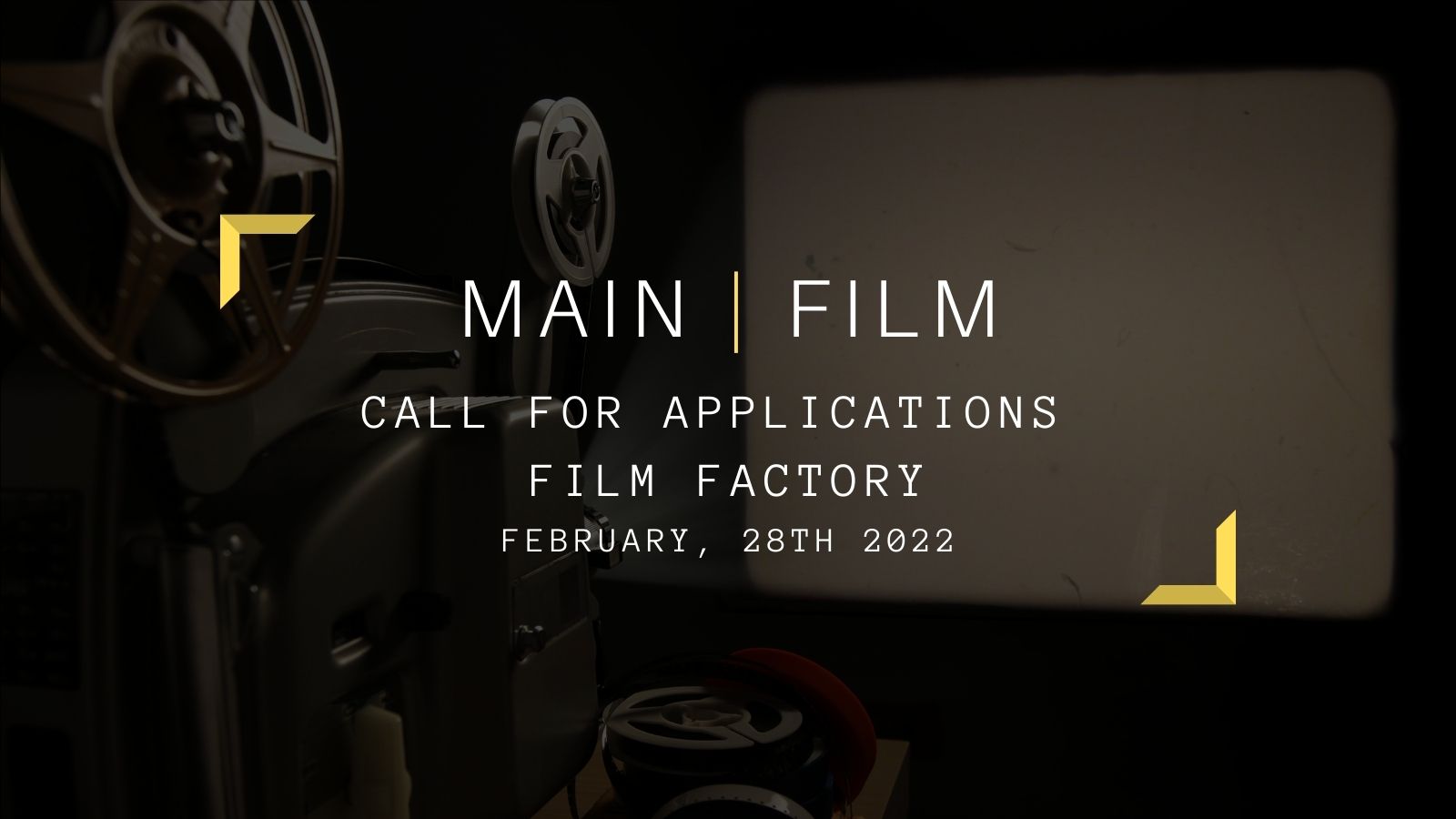 28
Feb
Call for applications
Film Factory - Support Program
Monday February 28, 2022
12 am - 11 pm
Submission deadline: February 28th, 2022 at 11:59 p.m.
---
The Film Factory program will allow you to:
– conduct your experimental film research or production with access to numerous professional resources and materials
– develop, expand, question and nourish your creative language to encourage your artistic growth
You will also benefit from :
– unlimited access to our fixed production equipment and post-production tools
– access to film (lab processing fees are the responsibility of the artist)
– access to training by recognized artists in the field
– access to creative spaces (darkroom and studio) within Main Film
No financial contribution is given in the framework of this support program.
The Film Factory program can host up to 5 artists per year. It is open to independent filmmakers, regardless of their experience.
These people must have a research or production project ready to be developed to be eligible.
It is preferable that candidates be bilingual in French and English so that all the learning can be assimilated and beneficial.
To be selected you must submit your application before February 28th, 2022 at 11:59 pm. It will include :
Completed registration form

Supporting material via internet link or USB stick (max. 2 videos / 5 photos)

your project description (max. 10 pages):

Short biography

Concept of your project and objectives

Current artistic approach and the renewal approach you wish to develop (also present the relationship between the two) as well as the activities related to it

Anticipated impact on your professional development as an artist

Detailed working timeline

Support material

Title – role – type – format – duration – date

Brief description of the support material submitted

Explanation of the choice of support material, what it demonstrates, and how it relates to the project proposed in your application

Equipment list: identified and justified needs in equipment – production/postproduction, materials and training required (catalog of our equipment) (examples of training offered at Main Film)

CV (max. 3 pages)
Your application must be submitted through the application form and by sending your file to manufacture@mainfilm.qc.ca
For any questions or additional information, please contact Erin at manufacture@mainfilm.qc.ca
Health measures related to COVID-19 will be strictly observed throughout the duration of the training:
Participants must wear a mask during all their travels upon arrival at the training location. No mask will be provided.
Once installed in their seat, participants can remove their mask.
Participants must disinfect themselves at the entrance to the premises, a hydroalcoholic solution will be provided.
Participants will follow the arrows marked to reach their room and thus limit movement.
Participants will be 2m apart during the workshops.
Participants can use the toilets.
Anyone with the slightest symptom should not be present.