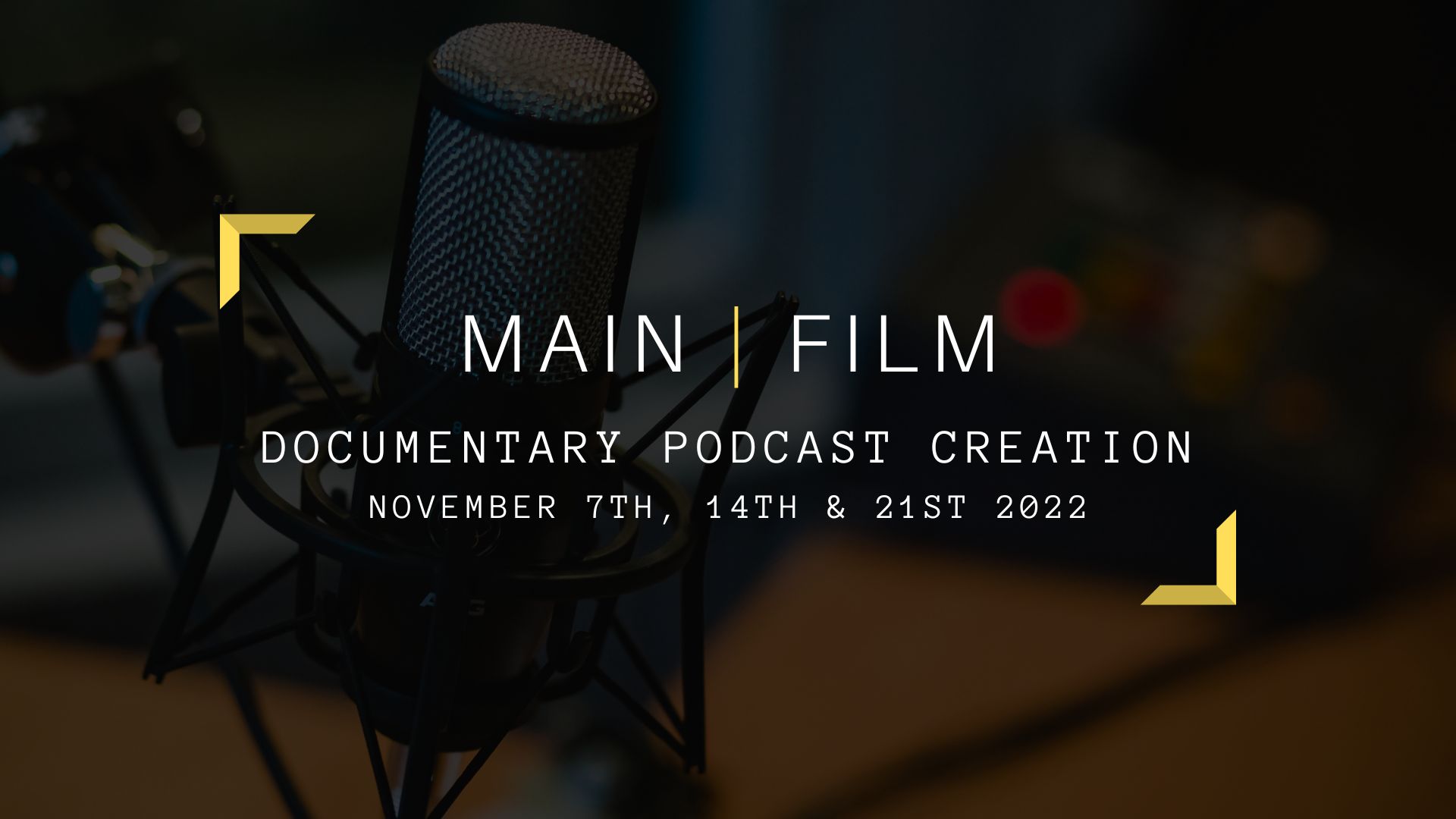 07 Nov

Documentary Podcast Creation | In person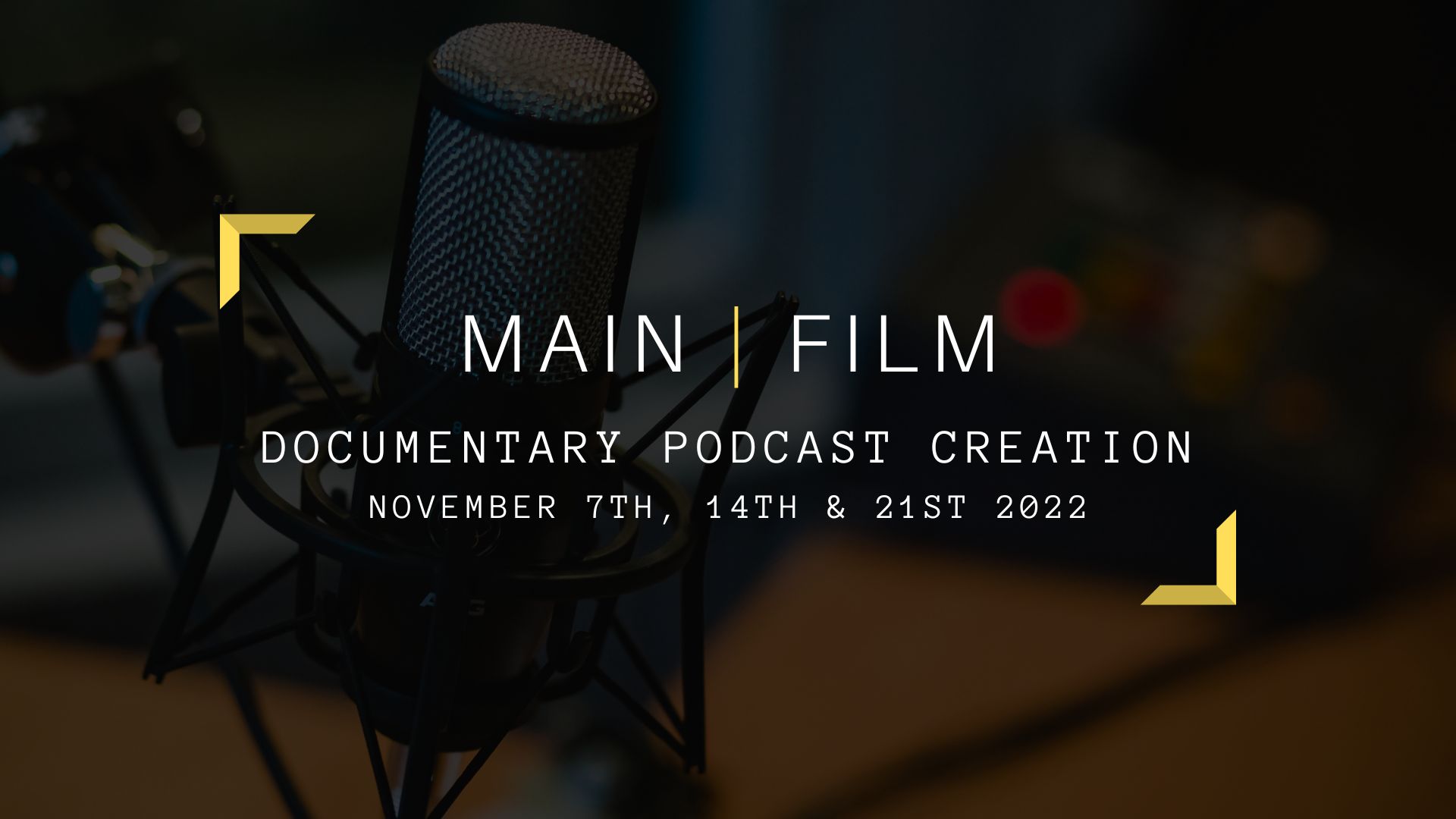 7
Nov
-
21
Nov
Documentary Podcast Creation | In person
Workshop - Documentary Cinema - Fall 2022
Monday November 7, 2022 - Monday November 21, 2022
6 pm - 9 pm
Main Film
2025 Rue Parthenais #301, Montréal, Quebec, H2K 3T2, Québec
Monday, November 7th from 6pm to 9pm (in-person theoritical part)
Monday, November 14th from 6pm to 9pm (in-person practical part)
Monday, November 21st from 6pm to 9pm (in-person practical part)
Instructor | Soraya Elbekkali (Les voix multiples, Collectif NOOR)
Member $105 | Non-member $150
LIMITED PLACES
---
If it is difficult to define the documentary podcast in an immutable way, it is nonetheless a genre in its own right. Discreet on the airwaves, sound creation is nonetheless being offered a greater place in programming schedules, on radio, at festivals or on the Internet. It allows documentary filmmakers to explore new creative avenues and to expand their storytelling. In this workshop, you will learn about the different steps involved in producing a project by integrating various narrative forms. You will learn how to prepare a short interview and choose your equipment. You will also have the opportunity to produce a short form of audio documentary between the three parts of the workshop.
Workshop is given in French but questions may be asked in English.
For more information, please send an email to: services@mainfilm.qc.ca
---
To record audio content, Main Film offers 3 recorders for rent (for a rental fee*):
– 1 Digital recorder Samson Zoom H5N
– 2 Digital recorder Sound Device 702T
– 1 Digital recorder Sound Device MixPre 6
You are free to use your own equipment if you have one, or even to use a phone recorder if you're in trouble. For all equipment rental questions at Main Film, you can contact Alexis or Gabrielle at tech@mainfilm.qc.ca.
*Workshop participants will receive a preferential rate on their equipment needs in this context.
---
Health measures related to COVID-19:
Wearing a mask is at the discretion of the participants. However, Main Film recommends that you wear it at least when you go inside.
Participants will be required to disinfect themselves upon entering the center and before touching the equipment. A hydroalcoholic solution will be provided.
Participants will be asked to limit their movements.
Participants may use the washrooms.
---
Soraya Elbekkali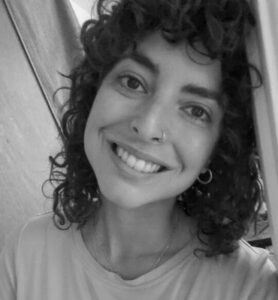 Soraya studied journalism at UQAM before quickly realizing that she felt more drawn to the community sector than to the media world. Through her career, her hobbies and her creative projects, she has always cultivated her love and fascination for stories and what they tell us about the world and about ourselves. She first explored storytelling through writing, then since 2017 through audio creation mainly with NOOR, an initiative about the social engagement of Montreal's racialized and indigenous women, that she co-founded with 3 other young women. Soraya has also collaborated, directed and written several audio projects, including Le Déclic (co-ideation, co-writing), Cultures durables (director of two episodes), Les voix de Bordeaux-Cartierville and Les voix multiples. With the NOOR team and other professional affiliations, Soraya also creates and offers various trainings (audio creation, storytelling, project management, public speaking, etc.), which she approaches as a facilitator and revealer of competencies.