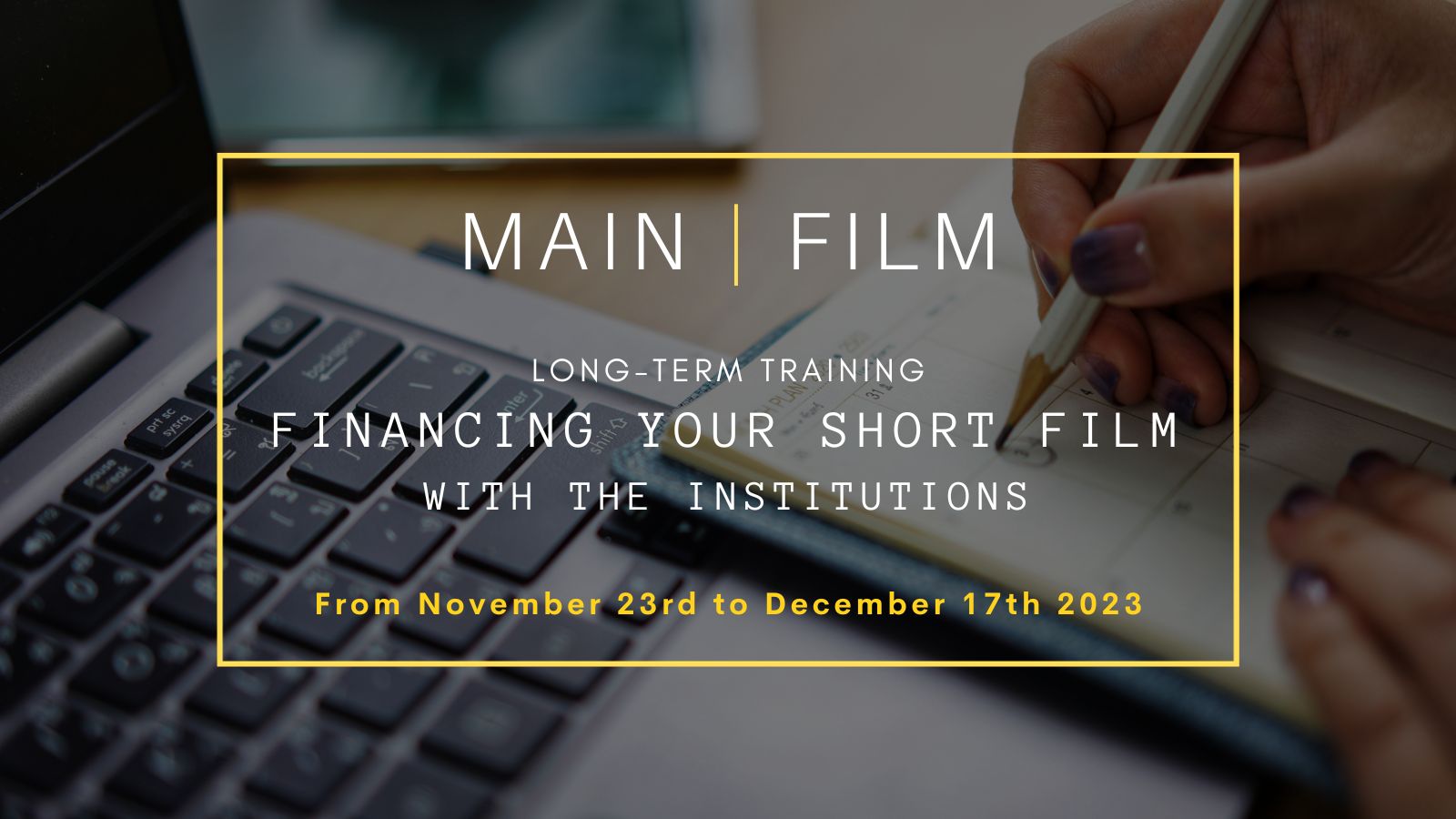 23 Nov

Financing your short film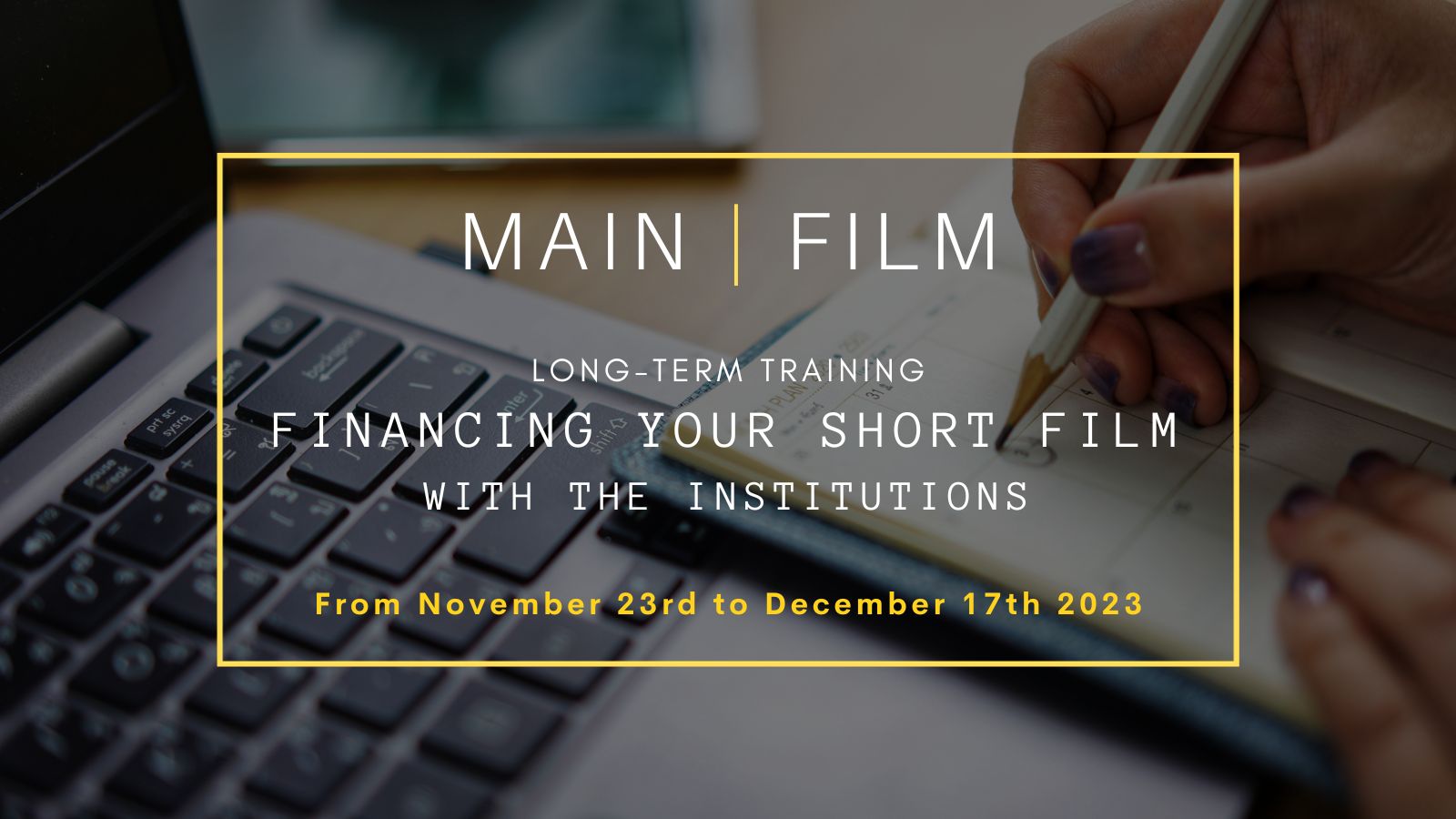 23
Nov
-
17
Dec
Financing your short film
- Formation longue durée
Thursday November 23, 2023 - Sunday December 17, 2023
6 pm - 5 pm
Main Film
2025 Rue Parthenais #301, Montréal, Quebec, H2K 3T2, Québec
Application deadline: November 15th 2023 at 11:59pm

With Maria Gracia Turgeon (Brotherhood, Fauve, PRE-DRINK)
Cost : 300$
Total duration: 33h (31h of workshop + 2h of mentoring)
In person at Main Film's office
---
With the financial support of the Quebec government, Main Film, dedicated to independent filmmaking, pursues its mission of supporting emerging filmmakers.
GENERAL INFORMATION
This practical professional training program focuses on financing short fiction films from various Quebec and Canadian institutions.
It covers the analysis of a submission, budgets and legal obligations, and the personalized study of participants' files.
---
Experienced producer Maria Gracia Turgeron will help participants master the following key elements:
The main institutions likely to support your project financially as well as the specifities of each
Study, analyze and comment on submitted applications that have either been funded or refused by these different institutions
The key elements to master for submit a relevant grant application (in particular the intent note and the budget)
As well as a two-hour personalized mentorship on each project.
---
The course emphasizes practical application to make the concepts presented more concrete and easier to assimilate.
Participants will have access to personalized project follow-up.
---
CONDITIONS OF ELIGIBILITY
The course is open to 8 people only.
It is addressed to self-employed media arts workers living on the island of Montreal.
DETAILED SCHEDULE
Module 1 | Training introduction and general presentations
Monday, November 27th from 6pm to 9pm (3h)
Module 2 | Detailed presentation of financing institutions
Saturday, November 25th from 10am to 4pm (5h) – including 1h break
Module 3 | Analysis of a grant application
Saturday, December 9th from 10am to 4pm (5h) – including 1h break
Module 4 | Budget and legal obligations
Sunday, December 10th from 10am à 5pm (6h) – including 1h break
Module 5 | Study of participants' application
Saturday, December 16th and Sunday, December 17th from 10am to 5 pm (12h) – including 1h break per day
APPLICATION
Your application must be sent via this form before November 15th at 11:59pm:
ABOUT
Maria Gracia Turgeon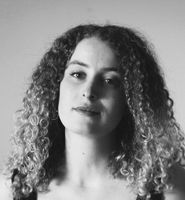 Passionate about innovative storytelling and the power of images, Maria Gracia Turgeon co-founded the production company Midi La Nuit with Annick Blanc. Twice nominated for an Oscar, she has produced, among others, Brotherhood by Meryam Joobeur (Oscar Nominee 2020, Best Canadian Short Film TIFF 2018, Sundance), La Couleur de tes lèvres by Annick Blanc (Canadian Screen Award, Best Fantastic Short – Austin Fantastic Fest 2019), Fauve by Jérémy Comte (Oscar nominee 2019, Sundance Special Jury Award 2018, Telluride) PRE-DRINK by Marc-Antoine Lemire (Best Canadian Short TIFF 2017, Iris Award 2018) and How Tommy Lemenchick Became A Grade 7 Legend by Bastien Alexandre (Tribeca 2018). She is currently developing several feature films with talented collaborators. She has also executive produced short films such as Oh What A Wonderfull Feeling by François Jaros (Semaine de la Critique Cannes) and Born In The Maelstrom by Meryam Joobeur with Sasha Lane (American Honey).