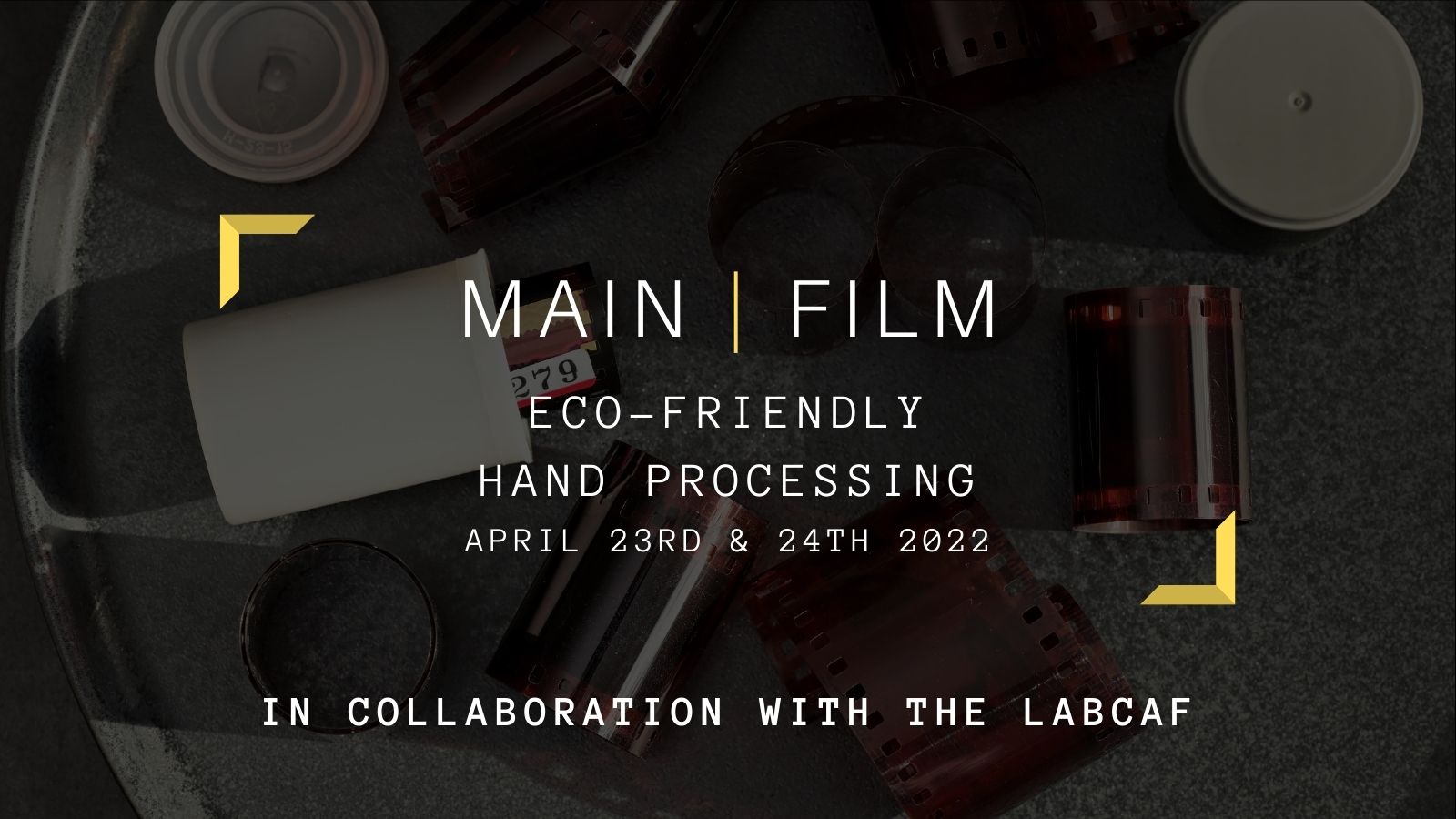 23 Apr

Eco-Friendly Hand processing | In-person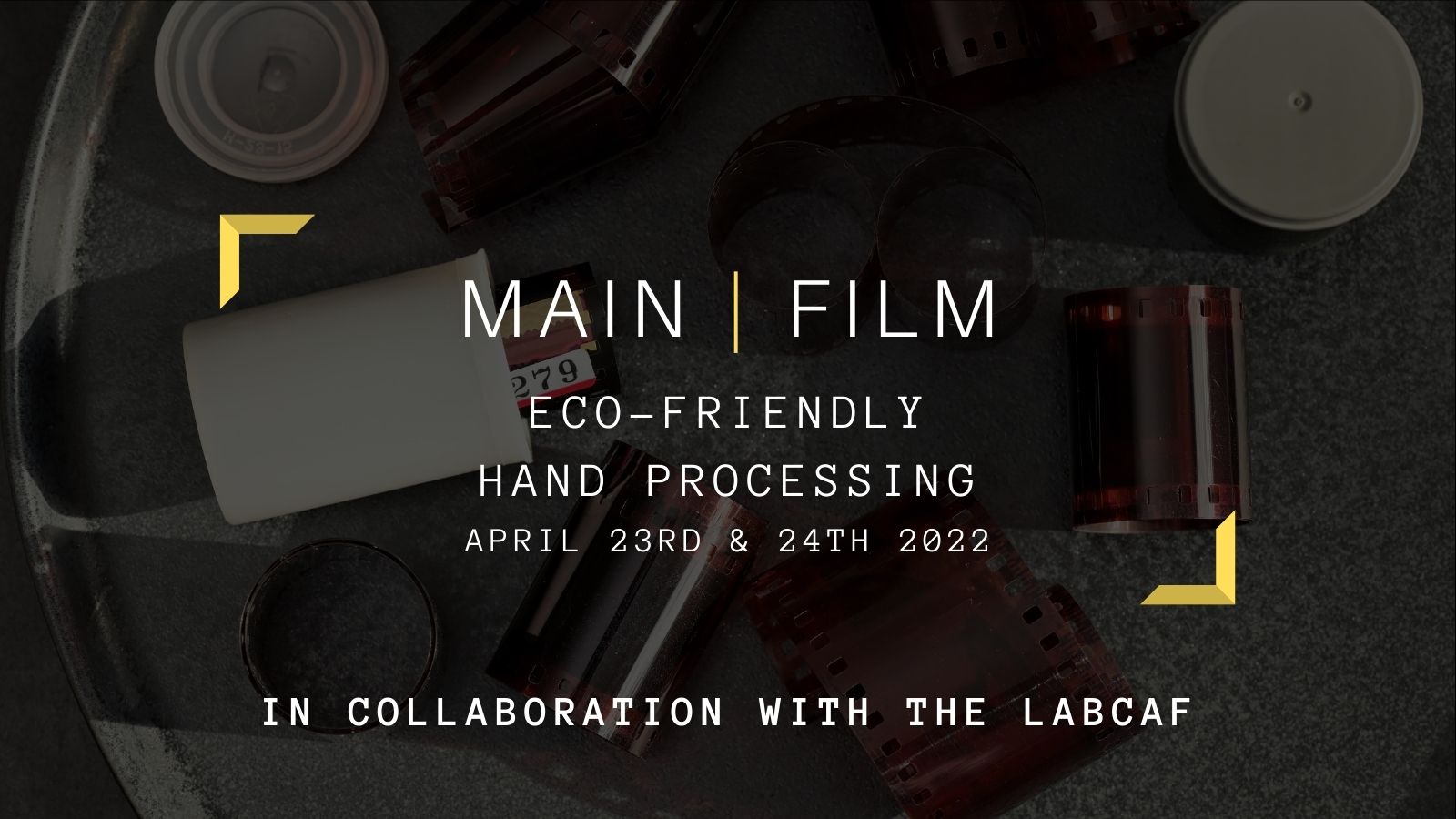 23
Apr
-
24
Apr
Eco-Friendly Hand processing | In-person
Workshop - Exploratory Cinema - Spring 2022
Saturday April 23, 2022 - Sunday April 24, 2022
10 am - 4 pm
Main Film
2025 Rue Parthenais #301, Montréal, Quebec, H2K 3T2, Québec
Saturday, April 23rd from 10 am to 4 pm
Sunday, April 24th from 10 am to 4 pm
SOLD OUT
Instructor | Elian Mikkola
Member $105 | Non-member $150
---
Workshop conducted in  collaboration with The LabCaf.
The LabCaf's eco-friendly method uses less toxic processing baths and developer recipes, containing ingredients such as instant coffee, fruits and/or herbs together with washing soda and vitamin C. As a part of this workshop you will also be introduced to the use of salt fix and organic colour tints.
The use of alternative eco-chemistry allows filmmakers to set up DIY-darkrooms in spaces that lack sophisticated ventilation systems (like an artist's studio). This hand-processing technique offers a working prototype for developing film (with inspiring results!) and workable alternatives for reinvigorating analog film in an environmentally conscious way.
In this workshop, you will learn the techniques of eco-friendly hand processing and apply them to your own film shot during the course.
The workshop fee includes 200f of Kodak 3378 b&w film and access to a Bolex camera, darkroom and Main Film facilities during the workshop hours.
Mandatory prerequisites to attend the workshop:
Know the basics of shooting in 16mm.

Have already shot in 16mm (Bolex).

Fill in the participation form.

The workshop is given in English.
For any information, send an email to: services@mainfilm.qc.ca
---
Health measures related to COVID-19:
Participants will be required to wear a procedure mask at all times upon arrival at Main Film.
Participants will be required to disinfect their hands upon entering the center and before touching the equipment. Hydro-alcoholic solution will be provided.
Participants will be spaced 1m apart during the workshops.
Participants may use the restroom.
---
Elian Mikkola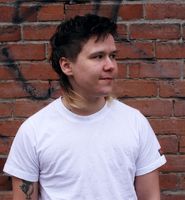 Elian Mikkola is a Finnish Moving Image Artist (of Karelian descent), and a white settler currently based between Treaty 4, Regina, and Montréal (Tiohtià:ke), Canada. Originally from Turku, Finland, Mikkola holds a BA in Journalism from Tampere University. They completed their MFA in Media Production in 2019 at the University of Regina. Mikkola works closely with both analog and digital images and explores themes such as memory, spatial dependences and queer belonging. They've done extensive research in the field of eco-processed film since 2017. Mikkola's work has been showcased in several film festivals in Canada and internationally. Their debut film SAARI (2016) was selected to TIFF's Canada's Top Ten Film Festival student program in 2017 and their latest two films premiered at International Film Festival Rotterdam 2020 and Hong Kong International Film Festival in 2021.