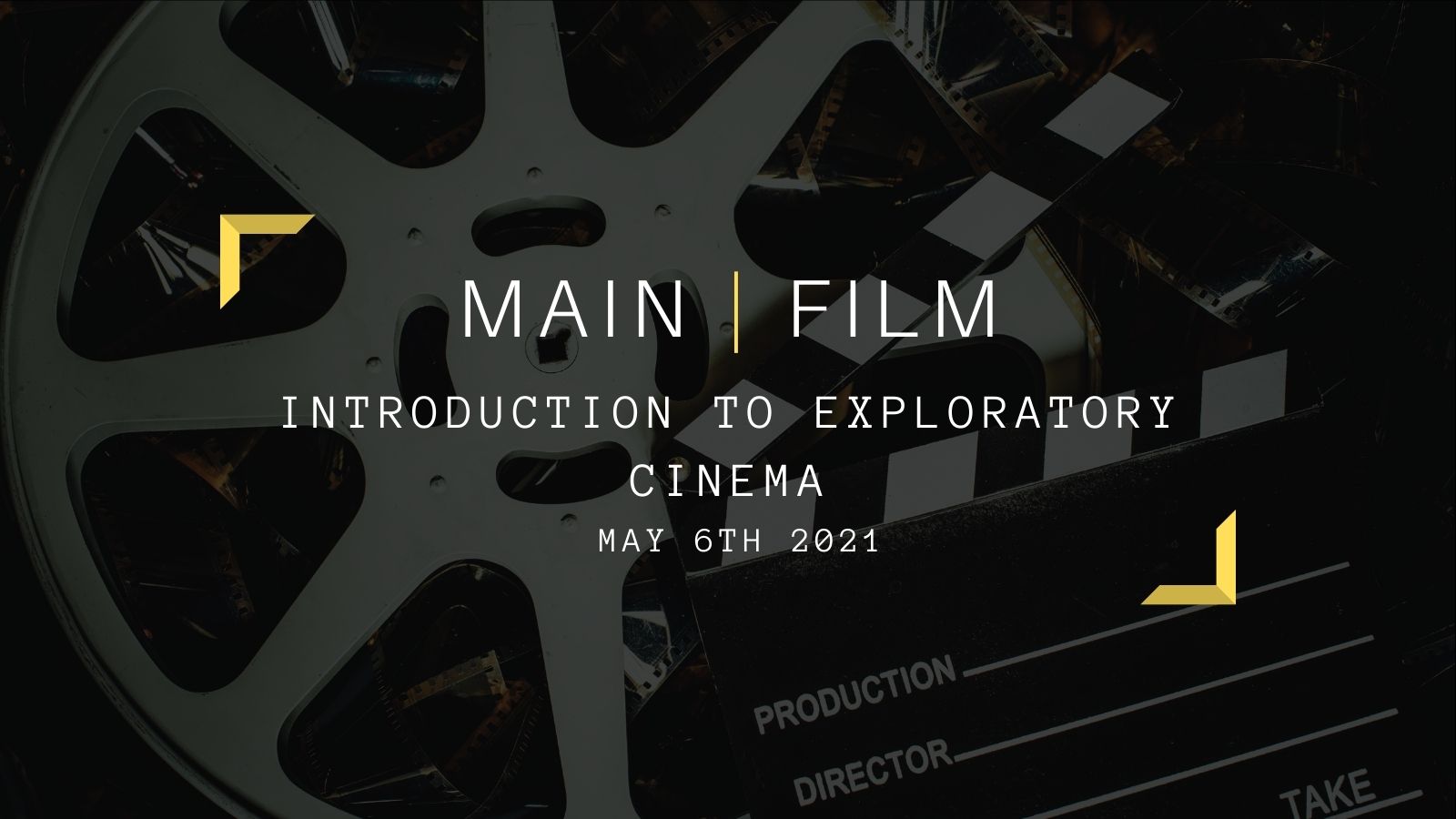 06 May

Introduction to Exploratory Cinema | Online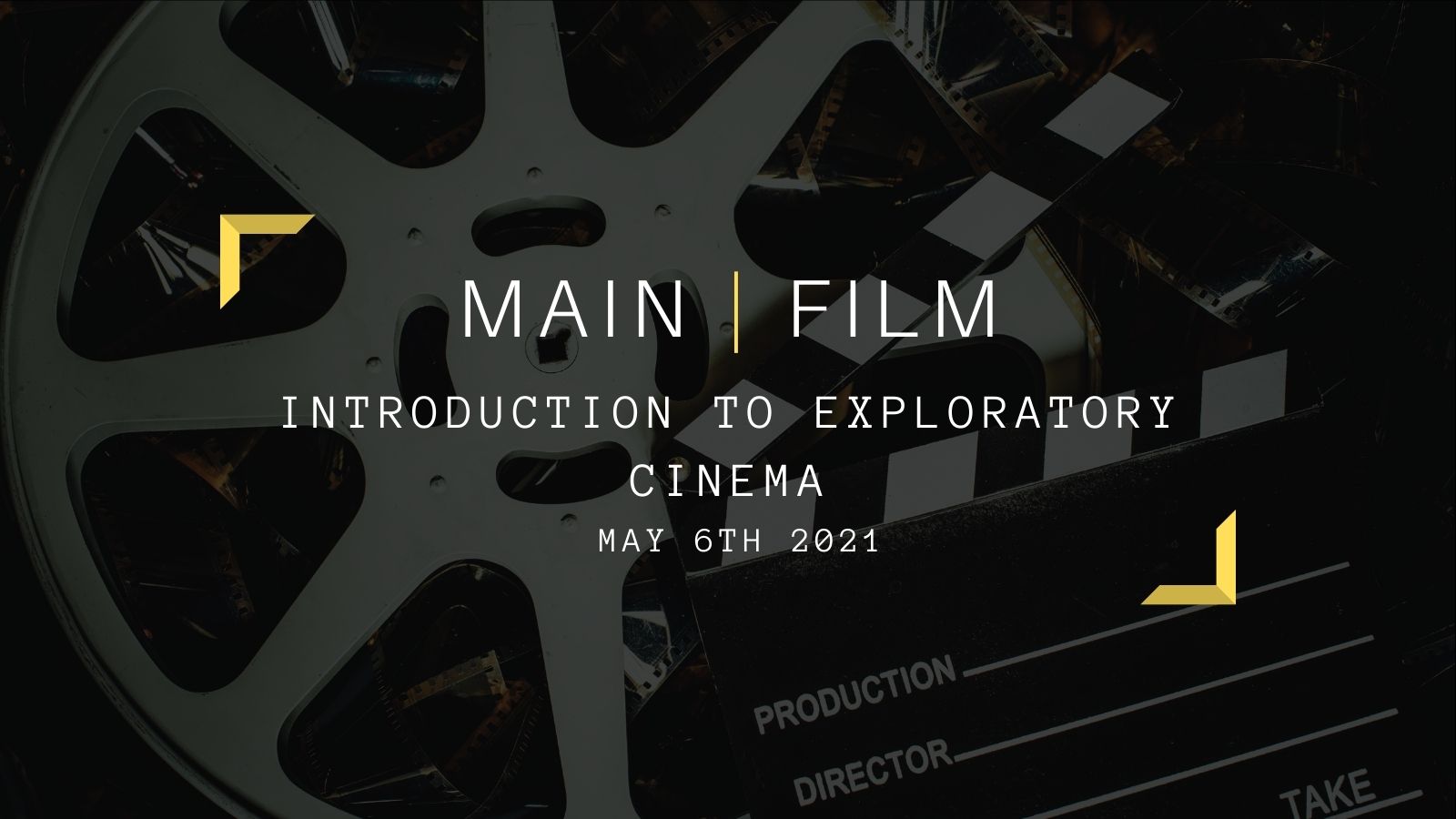 6
May
Introduction to Exploratory Cinema | Online
Workshop - Cycle Exploratoire – Printemps 2021
Thursday May 6, 2021
6 pm - 9 pm
Thursday, May 6th from 6pm to 9pm LIMITED PLACES
Instructor | Guillaume Vallée, director 
Single rate $15
---
Free of formal constraints and constantly evolving, experimental cinema can be difficult to define. From the history of the genre to current practices, this theoretical and analytical workshop presents an in-depth portrait of the creative trends in experimental cinema. The different methods and approaches used in the creation of an exploratory work will be examined. A selection of films and videos by emerging and established artists will be presented.
You are encouraged to write a short note describing your project/experience/expectations to enable the instructor to best guide you.
→ Send to services@mainfilm.qc.ca
For any information, send an email to: services@mainfilm.qc.ca
---
Guillaume Vallée
Experimental filmmaker, video artist and independant curator, Guillaume Vallée graduated from Concordia University with a Major in Film Animation and MFA in Studio Arts – Film Production option. He's interested in alternative forms of moving images in analogue forms as a way of considering the direct interaction between different mediums. His work is an exploration of materiality within the creative process. In attempts of creating a more complex relationship with his subject matter, Vallée makes use of cross-medium forms that range from camera-less techniques to optical effects, glitch, video feedback, resulting in expended & hybrid pieces. He works mainly on Super8, 16mm and VHS.
Vallée is questioning the notions of recycling & reappropriation, treating all material as found footage within a collaborative practice, in film, video & performance. His audiovisual performances have been shown in various festivals in Canada, USA, France, Italy and Japan and his experimental films and videos, distributed by and , have been screened internationally.
His work has been awarded in 2013, for The Yellow Ghost (Grand Prix Dérapage), in 2016 at the WNDX festival (Festival of Moving Image) for his short film, Le bulbe tragique (" Best Canadian Work ") and il fait gris dans ta tête, tout à coup, a videopoem co directed with Sarah Seené, as part of Festival de Poésie de Montréal (Grand Prix Video-Poésie 2018).
Vallée works in theater, with his first video design for the piece , presented at the Center du Théâtre d'Aujourd'hui in early 2019. He also produces music videos for different musicians from here and elsewhere.
Guillaume Vallée has been an artist-in-residence at La Bande Vidéo (Quebec, Canada) in 2017 and at Le Fresnoy – studio national des arts contemporains (Tourcoing, FR) & Signal Culture (Owego, USA) in 2018. He's currently an artist-in-residence at Main Film, part of the Film Factory program (2019-2020).