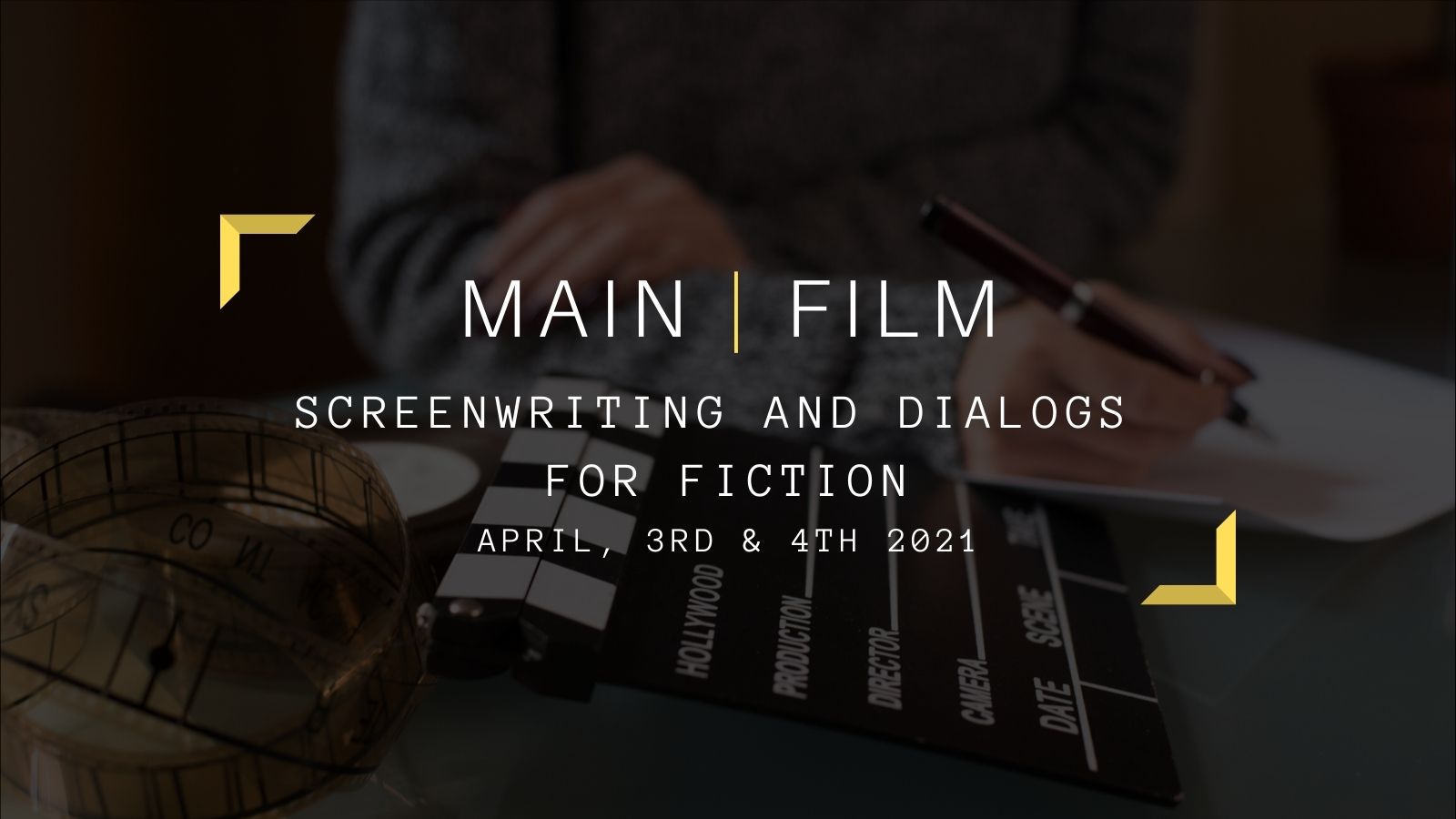 03 Apr

Screenwriting and dialogs for Fiction | In-person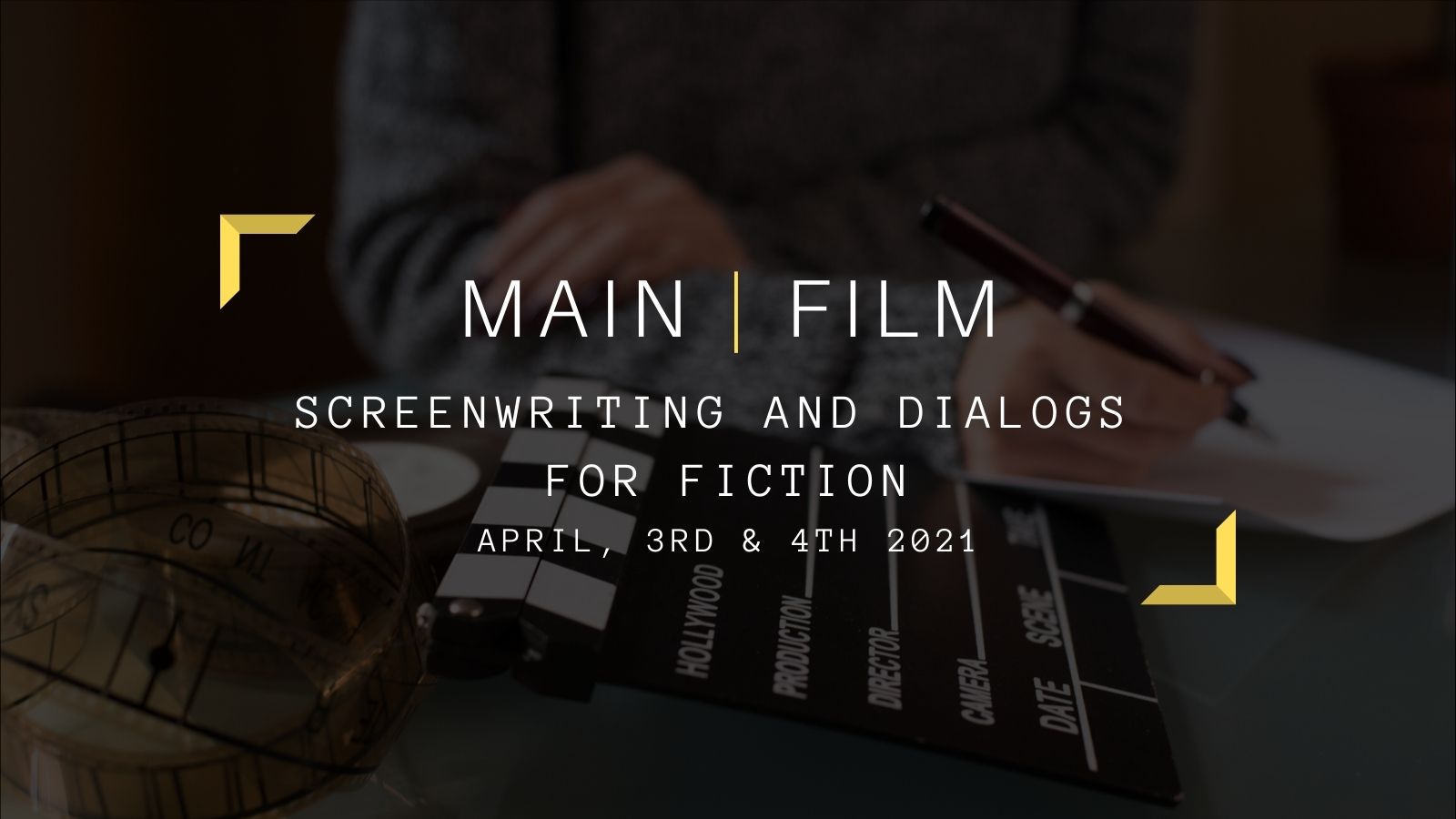 3
Apr
-
4
Apr
Screenwriting and dialogs for Fiction | In-person
Workshop - Cycle Fiction – Hiver 2021
Saturday April 3, 2021 - Sunday April 4, 2021
10 am - 5 pm
MAI
3680 rue Jeanne-Mance, bureau 103, Montréal, H2X2K5, Québec
Saturday April 3rd from 10:30 a.m. to 5:30 p.m. & Sunday April 4th from 10:30 a.m. to 5:30 p.m. | Two-part workshop FULL
Instructor | Alexandre Auger (Prank, Yo, 2×4)
Members $150 | Non-members $225
---
Scriptwriting is an essential element of the creative process. During this 12 hours workshop, you will be encouraged to structure your ideas, take a personal point of view and develop your narrative style. Particular attention will be dedicated to the validity of characters and dialogues. This course immerses you in the heart of the practice while promoting your reflection. Time will also be allocated to discuss your own projects and study how to integrate these techniques into your film.
Workshop is given in French but questions may be asked in English.
You must send a page describing your draft script to services@mainfilm.qc.ca before the start of the workshops.
For more information, please send an email to: services@mainfilm.qc.ca
---
Health measures related to COVID-19:
Participants must wear a procedure mask at all times upon arrival at MAI. No mask will be provided.

Participants will have to disinfect their hands at the entrance of the center, a hydroalcoholic solution will be provided.

Participants will be 6 feet apart during the workshops.

Participants can use the toilets.
---
Alexandre Auger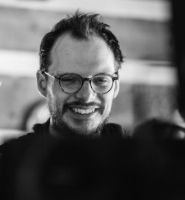 Alexandre Auger détient un baccalauréat en cinéma de l'UQAM et a rédigé les courts métrages Gaspé Copper, Pas la grosse Sophie, Une bombe au coeur et Landgraves. Il a aussi coscénarisé les longs métrages Yo (présenté au festival de Rotterdam) Prank (Semaine de la critique de la Mostra de Venise, TIFF, BAFICI) ainsi que les Barbares de La Malbaie parue à l'automne 2019. En parallèle de sa carrière de scénariste, Alexandre agit aussi à titre de conseiller à la scénarisation, où il apprécie accompagner les scénaristes et cinéastes dans leur processus créatif. Alexandre développe présentement différents projets, entre autres le long métrage Deux par quatre, réalisé par Lawrence Côté-Collins et produit par la COOP Vidéo qui sera en tournage prochainement.