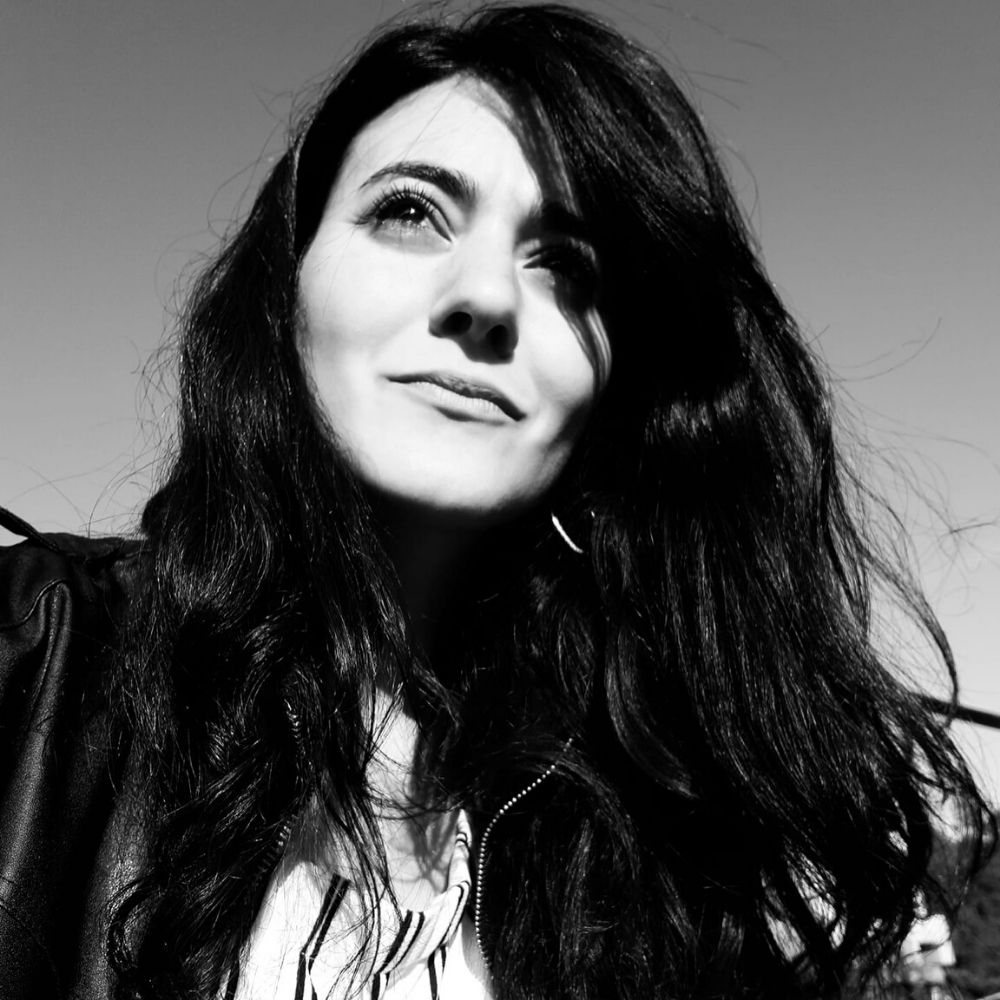 04 Jul

Lamia Chraibi

Lamia Chraibi is a member of Main Film's Board and as such serves on our organization's Equity Diversity Inclusion Committee.

Of Franco-Moroccan origin, Lamia learned at a very young age to rub shoulders with heterogeneous cultural universes. A graduate in Political Science (Sorbonne, Paris) and in Documentary Production (INIS, Montreal), she travels the world to encounter diverse stories. Lamia's cinema is based on time and the trust established with the protagonists. She is particularly interested in the themes of social justice, identity, family and territory. She also deals with subjects related to body language and social art. With a sensitive and committed approach, his camera allows him to give a voice to forgotten social actors from here and elsewhere.
Malja, short documentary film, in production
Circo, documentary film, in production
Statu Quo, short experimental film, 2021, (Regard, RVCQ),
Voix d'Amazonie, mid-lenght documentary film, 2015, (FIFEQ, FIFDH)
---
#MAINARTIST
Main Film is an artist-run center committed to supporting its community as a whole, without distinction, in the creation of independent film.
Our strength is in our members. They are our very essence.
Beyond general statements of solidarity against racism following the events of the summer of 2020, but also against more recent and historically ongoing acts of racism, it seemed essential to offer a place so our members can express their feelings towards the discrimination they experience regarding their skin color, their origins, their sexual orientation, their gender, and for them to share their reflections about the societal issues that exists in any form of rejection of the Other.
Each month, Main Film will provide a platform for its members to share their thoughts on the discrimination they face.
Our fifteenth contributing artist is Lamia Chraibi.
#MainArtist #ArtisteImportant
Because it is artists who carry both the role of representing society and making it evolve.
---
❝ As a child, I was sold a dream of which I was not a part.
My television screen was a mirror with a blurred reflection.
I didn't look like my teenage idols.
And naturally, I was on the fringe of great ambitions.
Becoming a filmmaker had never occurred to me.
No Arab woman from near or far was doing this job.
So I didn't even think about it.
To be so invisible that I forgot to dream.
When I was twenty, the crazy idea of making films materialized.
But I had no idea what it would involve.
Being convinced of the relevance of my view of the world.
To allow myself to tell the stories that live in me without taboos.
To embrace my artistic choices without perpetual doubt.
To defend my projects in an assertive manner.
To believe in myself, in my talent…
A real obstacle course,
Full of pitfalls, obstacles and turns at every turn.
But the journey is worth it.
To all those who have not had role models like themselves.
Let's allow ourselves to dream.
Let's break the ice, and make our screens a reflection of our realities. Let's not censor ourselves anymore, let's diversify our voices. Let's tell our stories, and without compromise, let's make movies. ❞
Lamia Chraibi