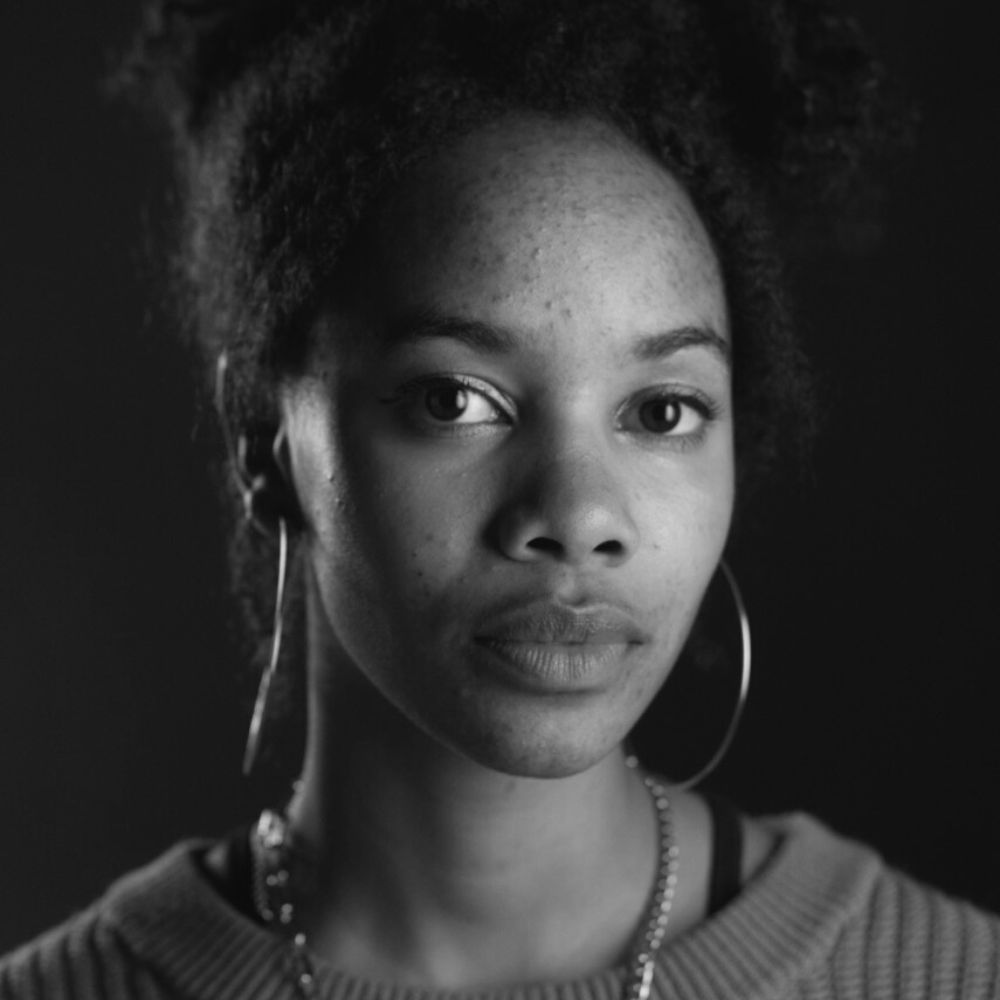 16 Feb

Nadia Louis-Desmarchais

Nadia Louis-Desmarchais is the #MainArtist of the month for February. Here she shares her reflections on her creative process, how cinema saves her and allows her to share her vision of the world, marked by beauty, realism and commitment.

Nadia Louis-Desmarchais is an Afro-feminist filmmaker who aspires to give a voice to those who are too often denied. She directed the short documentaries "Raconte-Moi mon corps", "Urban" and the controversial "Rated X", official selection of the Festival Regard, Rendez-Vous Québec Cinéma and the Festival Filministes. His first short fiction film "Dors-tu?" was shown at the Festival du Nouveau Cinéma, the VGIK International Film Festival in Moscow and at Cinema on the Bayou. Her most recent short film "Nid D'oiseau" won the jury's special mention at the FICFA for best Canadian short film. Nadia is developing her first fiction webseries "Les Météorites" in collaboration with TOU.TV. Her first medium-length documentary, "Composées", was supported by the SODEC production program for emerging creation. Director of the anthology series "Black Life: A Canadian History" soon to be broadcast on CBC, Nadia brings a deep and unique sensibility to her artistic process. It is by writing and directing intimate scripts that cinema becomes, for her, universal.

Filmography:
Le Monde Est À Elles, documentary short (21 min)
Nid d'oiseau, fiction short (9 min), 2022
Dors-tu ?, fiction short (16 min), 2021
Urban, documentary short (9 min), 2021
Rated X, documentary short (15 min), 2019
Raconte-Moi ton corps, documentary portraits (6 min), 2019
More about Nadia Louis-Desmarchais :
---
#MAINARTIST
Our organization is an artist-run center committed to supporting its community as a whole, without distinction.
Beyond the simple declarations of solidarity against racism following the events of the summer of 2020, but also against more recent racist acts and those that persist historically, it seemed essential to us to offer a place to our members so that they can express their feelings in the face of the discrimination they experience and which could be based on the color of their skin, their origins, their sexual orientation, their gender or a handicap.
We invite them to share their thoughts on this societal drama that constitutes all forms of rejection of the other.
Main Film is an artist-run center committed to supporting its community as a whole, without distinction, in the creation of independent film.
Our seventhteen contributing artist is Nadia Louis-Desmarchais.
#MainArtist #ArtisteImportant
Because it is artists who carry both the role of representing society and making it evolve.
---
❝ To have found a world in which I feel understood, seen and heard is priceless. There isn't a day that goes by that I'm not grateful to be able to bring my hypersensitivity and infinite curiosity to the forefront and let it blossom through my films. I truly believe that cinema has saved me and that it saves me every day. That it saves me from a loneliness, from a cynicism and from an overflow of existential questionings without answers.
Inhabited by an urgency of collective reflection, my films seek to address subjects that are sometimes taboo, sometimes heartbreaking, but always hopeful. My approach to filmmaking, rooted in a desire to allow viewers to see the beauty of the world through my eyes, is influenced by the work of women directors such as Andrea Arnold and Sofia Coppola, who are not afraid to delve into the lives and feelings of their protagonists in order to bring the most subjective of works to life. Their films are breathtaking and take the viewer elsewhere: into a delicate feminine imaginary and it becomes impossible to take your eyes off the image
.
Over the past few years, I have directed several short films, documentaries such as Rated X (2019), Raconte-moi mon corps (2019), Urban (2020), Dors-tu? (2021), Nid d'oiseau (2022) and my most recent Le monde est à elles (2023). Digging into these works, one discovers the heart of my questioning of the nature of the human being and one finds stories of resilience, resistance, empowerment, feminism, dazzling and inspiring existences as much as stories of erasure, of alienation from identity.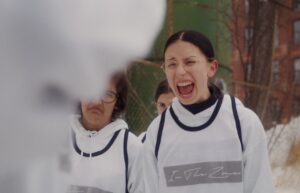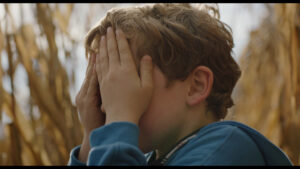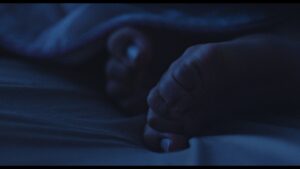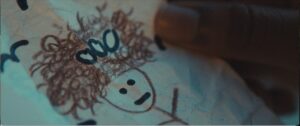 As I am currently in the midst of developing an upcoming film, I wanted to share some snippets of my particularly material creative process for this Main Film contribution. I feel a strong connection to paper, physical creation. To bubble and create, my brain needs texture. My walls become my canvas, my hands my synapses and the movement of all these little pieces of paper, the promise of a living film.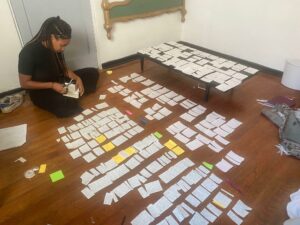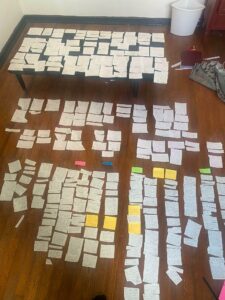 Nadia Louis-Desmarchais