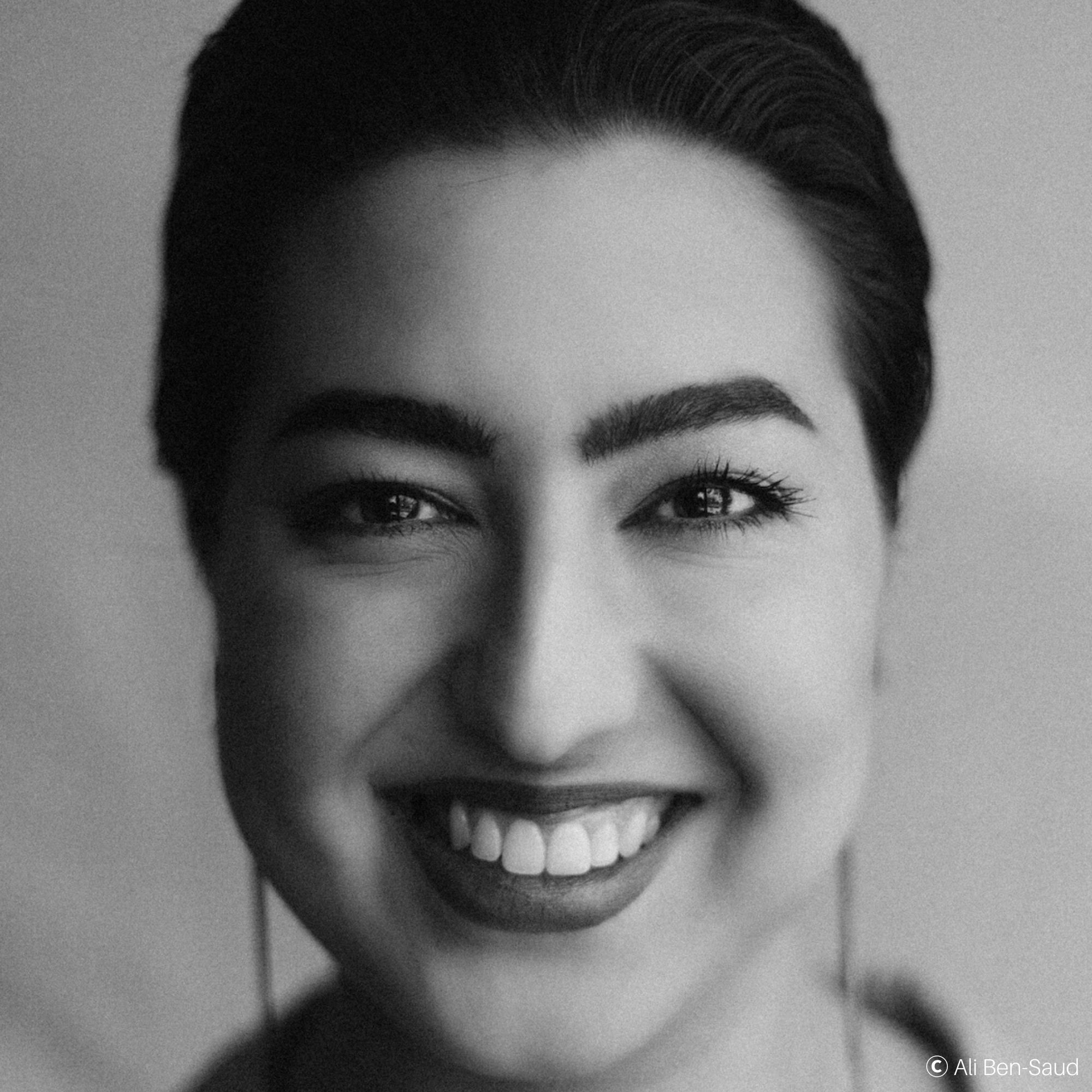 31 May

Sara Ben-Saud

Sara Ben-Saud was a member of the first cohort of the P.R.I.S.M.E program in 2021.
As the #MainArtist of the Month of June, she shares with us her reflections, through an audio story, on her journey through accepting and embracing her multiple identities, as well as the obstacles she has faced due to the others's understanding.

Winner of Culture Outaouais' Emerging Artist of the Year Award (2020), Sara's artistic curiosity is nourished by her Quebec-Libyan-Tunisian origins. Her thirst to meet her roots and different cultures inspires her in the conception of her productions. Sara Ben-Saud has worked as a director and writer on the documentary series Skindigenous about indigenous tattooing traditions around the world. She has just completed an intensive training in directing at L'inis in the new mixed program – fiction and documentary with a grant from Netflix (2021). At the same time, she is shooting the documentary À toi Jeddi about her Libyan roots, produced by Nish Media and funded by SODEC and CALQ. She has just completed a short documentary, 5:1, about her family during the confinement as the producer, writer and director with the financial support of Reel Canada and Netflix, selected at the RIDM festival. Navigating between fiction and documentary, TV and film, at a young age she worked with major broadcasters such as Radio-Canada, PBS and APTN. Sara wishes to change the Quebec audiovisual landscape on the matter of diversity. The young director firmly believes that this change begins with the subjects she decides to tackle in front of the camera, but also with the team behind and in front of the camera. Representation being at the heart of her practice, she hopes that future generations will be able to recognize themselves on our screens and in this industry.
Skindigenous (2018)
Mina (2018)
5:1 (2021)
J'suis pas raciste j'ai un ami noir (2021)
Blanchissage (2021)
À toi Jeddi (2022)
---
#MAINARTIST
Main Film is an artist-run center committed to supporting its community as a whole, without distinction, in the creation of independent film.
Our strength is in our members. They are our very essence.
Beyond general statements of solidarity against racism following the events of the summer of 2020, but also against more recent and historically ongoing acts of racism, it seemed essential to offer a place so our members can express their feelings towards the discrimination they experience regarding their skin color, their origins, their sexual orientation, their gender, and for them to share their reflections about the societal issues that exists in any form of rejection of the Other.

Each month, Main Film will provide a platform for its members to share their thoughts on the discrimination they face.
Our fourteenth contributing artist is Sara Ben-Saud.
#MainArtist #ArtisteImportant
Because it is artists who carry both the role of representing society and making it evolve.