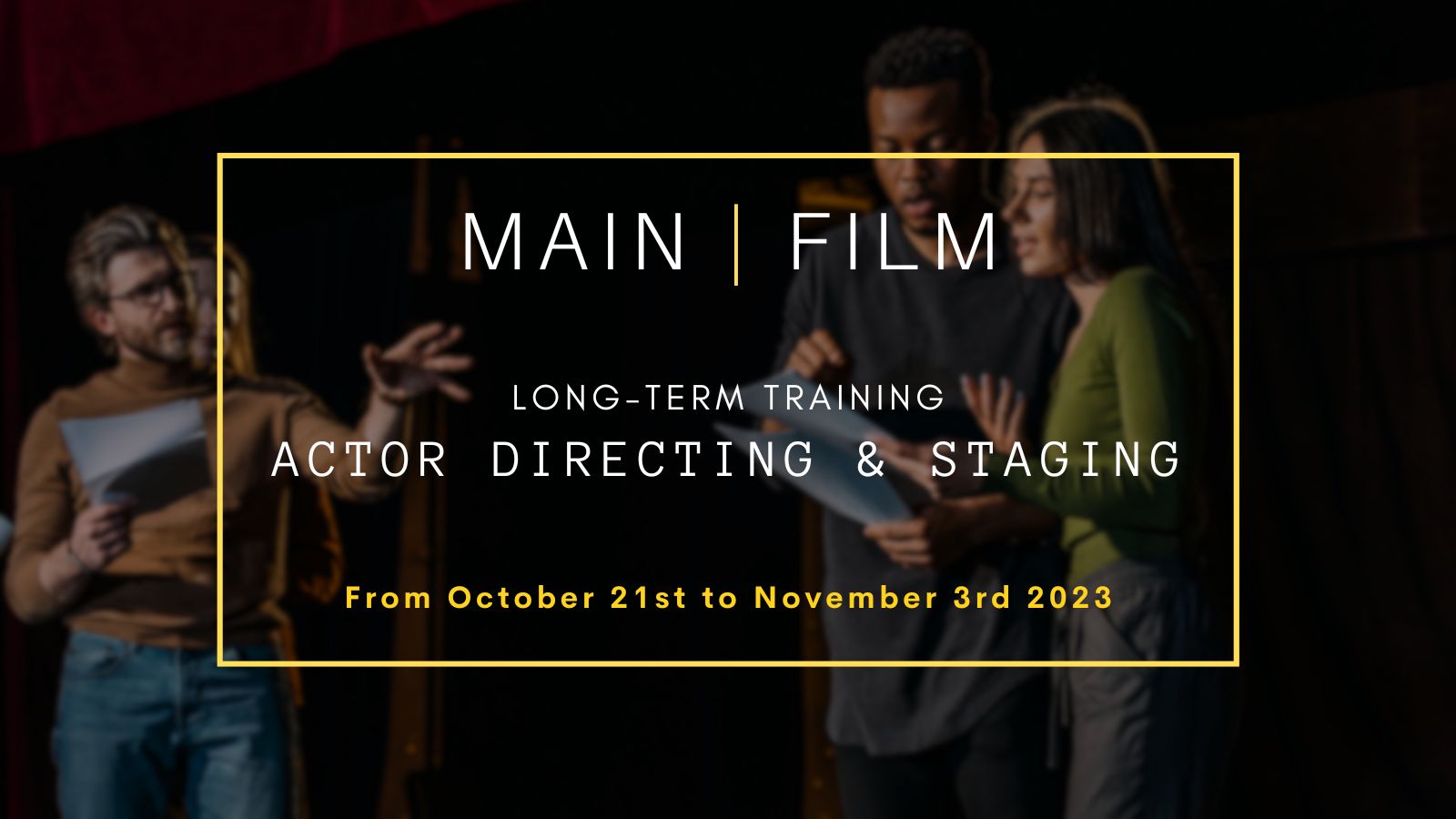 21 Oct

Actor directing & Staging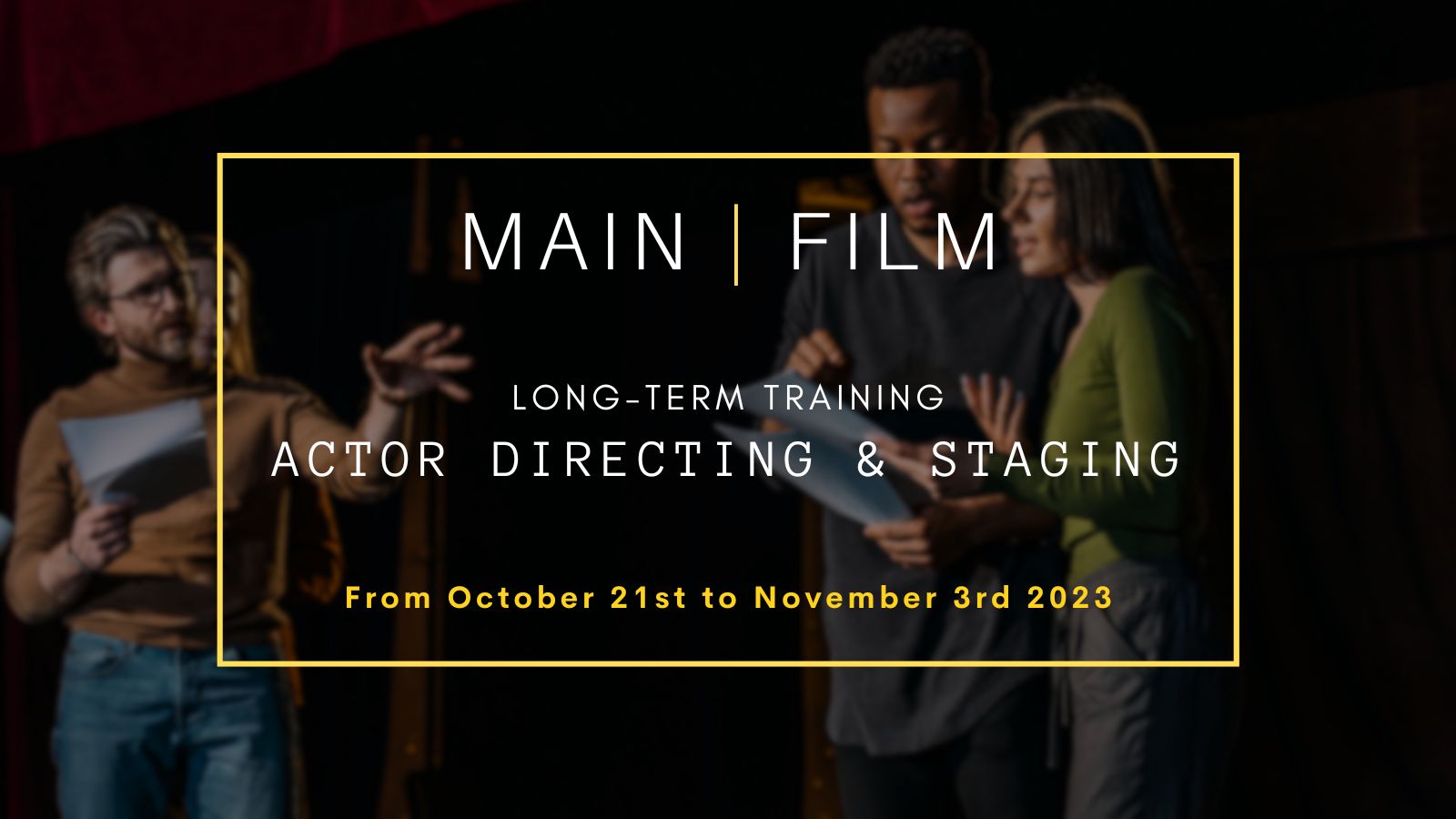 21
Oct
-
3
Nov
Actor directing & Staging
- Formation longue durée
Saturday October 21, 2023 - Friday November 3, 2023
1 pm - 4 pm
Main Film
2025 Rue Parthenais #301, Montréal, Quebec, H2K 3T2, Québec
Application deadline for actors: October 13th 2023 at 23h59
Call for application for directors is closed
Cost : 250$
Total duration: 25h
In person at Main Film's office
---
With the financial support of the Quebec government, Main Film, dedicated to independent filmmaking, pursues its mission of supporting emerging filmmakers.
GENERAL INFORMATION
This practical workshop on directing actors and actresses offers a rare opportunity for directors and actors to learn how to work together and understand each other's roles.
It covers directing, table reads, casting, representation institutions and related legal obligations, as well as the coordination of intimacy. It provides an understanding of both artistic and regulatory issues.
---
Talented director Kristina Wagenbauer and renowned actress Charlotte Aubin will help participants master the following key elements:
Preparing for a shoot: analyzing the narrative structure of a script, establishing your directing/acting intentions, table rehearsals, etc.
For directors: skills in communicating your intentions to actors and translating them into framing.
For actors: modulate your performance according to the indications expressed and the staging.En parallèle, les participant·e·s appréhendront également les sujets suivants :
---
The training emphasizes practical application to make the concepts presented more concrete and easier to assimilate. Participants will have access to personalized project follow-up and will be strongly encouraged to interact with the trainers.
---
CONDITIONS OF ELIGIBILITY
The course is open to 8 people only – 4 directors and 4 actors.
It is addressed to self-employed media arts workers living on the island of Montreal.
DETAILED SCHEDULE
Module 1 | Table reads
Saturday, October 21st from 2pm to 6pm (4h)
Kristina Wagenbauer and Charlotte Aubin
Module 2 | Representation institutions
Monday, October 23rd from 5pm to 9pm (4h)
ACTRA – UDA – GCR – ARRQ
Module 3 | Actor directing and staging
Saturday, October 28th and Sunday, October 28thfrom 10am to 5 pm (12h) – including 1h break
Kristina Wagenbauer et Charlotte Aubin
Module 4 | Intimacy coordination
Friday, November 3rd from 10am à 12pm (2h) – Zoom
Stéphanie Breton
Module 5 | Casting preparation and process
Friday, November 3rd from 1pm à 4pm (3h)
Tania Arana
APPLICATION
Your application must be sent via this form before October 13th at 11:59pm:
ABOUT
Kristina Wagenbauer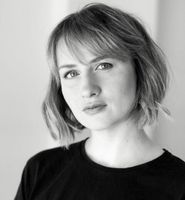 Kristina is a Canadian screenwriter and director of Russian and Swiss descent. After writing and directing several festival-winning shorts, she co-wrote and directed her first feature film, Sashinka, financed by Telefilm Canada's Talent in Sight fund. Her films have been selected for 100+ festivals, including the Locarno Festival, the Oberhausen Festival, the Festival du nouveau cinéma and the Seattle International Film Festival. Noted for her sensitivity, offbeat humor and excellent directing, Kristina Wagenbauer's work has won numerous awards. In 2021, in parallel with the release of her documentary film, Babushka, in competition at RIDM, Kristina will travel to Switzerland to shoot episodes of the series Avoir l'âge for RTS. She is currently developing Superluminal, a feature-length fiction film produced by Art&Essai, as well as several other fiction and documentary projects.
Charlotte Aubin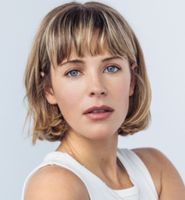 Revealed in 2006, at the age of 14, thanks to her performance in the Quebec adaptation of the film Romeo and Juliet, Charlotte Aubin has since taken a very personal and thoughtful path. She embarked on a four-year training program at the National Theatre School to perfect her culture and acting skills. Upon graduating in 2015, Charlotte landed a variety of roles, including leads in the Blue Moon series, directed by Yves-Christian Fournier, as well as in filmmakers Mathieu Denis and Simon Lavoie's latest film, Ceux qui font les révolutions à moitié n'ont fait que se creuser un tombeau. Charlotte also returned to cinema with a surprising performance in Renaud Lessard and Jonathan Beaulieu-Cyr's Mad Dog Labine, where she acted as acting coach for the film's non-actors. She will soon be seen in the series Virage, directed by Catherine Therrien and produced by KOTV, where she plays the lead role of Frédérique Lessard, an Olympic speed skating athlete, as well as in Ken Scott's feature film Au Revoir Le Bonheur.
Tania Arana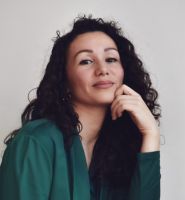 A self-taught casting director, I made my debut in 2014 after studying communications and training as an actress in Paris (Cours Florent, Laboratoire de l'acteur). I collaborated on Maïmouna Doucouré's first films (Maman(s) and Mignonnes), which gave me a great rise. I then continued my adventure in Quebec, where I've been living since 2016, while continuing to work on a few projects in France. Very comfortable with non-agency casting, I like to get off the beaten track and discover new talent. With my multicultural background, I make it a point of honor to put forward profiles that are still under-represented on defensible projects. Specializing in short and feature films, my expertise has also led me to organize castings for documentaries and web series. I attach great importance to respecting and caring for actors, working hand in hand with directors.
Stéphanie Breton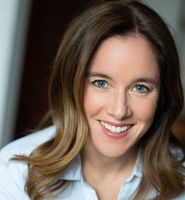 Stéphanie is currently working on several projects, including La Cordonnière (Réal François Bouvier), Lignes de Fuite (Réal: Myriam Bouchard/Catherine Chabot-Cinemaginaire) and Disappointment BLVD (Dir:Ari Aster- prod A24/Maman Sait mieux). She began studying intimacy direction in 2018 with the pioneering IDC (Intimacy Directors and coordinators) and since 2021 for the screen with ICC (intimacy coordinators canada) accumulating over 100 hours of various studies to make this profession. Bilingual actress (member of UDA, ACTRA and Equity) with over 20 years' experience on screen, stage and in video games. She has directed over a dozen plays, in French and English, as well as having credits in dramaturgy and as co-artistic director of the Festival Tout'Tout court. She also taught figure skating for 20 years, and intimacy education for stage and screen is her new passion.