18 Mar

Mentoring application: Fiction Filmmakers | Online
Mentoring application: Fiction Filmmakers | Online
Mentorat, Mentorship - Fiction - Winter 2022
Friday March 18, 2022
12 am - 11 pm
Application until March 18th 2022 at 11:59 p.m. LIMITED PLACES
Mentors | Dominique Dussault (Nemesis Films), Miryam Charles (Production Cheminée Deux), Joëlle Arseneau (Le Pied Marin Production) and Sarah Mannering (Colonelle Films)
Members $90 | Non-members $120
---
Main Film offers mentorship opportunities to filmmakers in the process of developing a fiction project. A selected producer will read your proposal and meet with you in person for a one-hour discussion to go over the project's creative and logistical issues. Guidance will also be offered to develop and successfully pitch your project to potential investors in just a few words.
Mentoring sessions will be held along the month of April.
Workshop is given in French but questions may be asked in English.
Please send your composed file:
– CV (3 pages),
– Note of direction (1 page),
– Synopsis (1 page),
– Scenario (if applicable),
– Budget (if applicable).
→ To be sent to services@mainfilm.qc.ca
For more information, please send an email to: services@mainfilm.qc.ca
---
Dominique Dussault (Nemesis Films)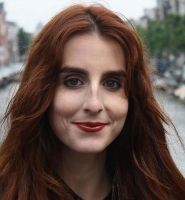 Dominique is a producer and co-founder of Nemesis Films. She has a Master's degree in Management from HEC Montreal with a specialization in Arts and Entertainment Marketing. She has worked in distribution for Films Séville.
Her second feature film, Nadia, Butterfly, directed by Pascal Plante, was part of the 2020 official selection of the Cannes Film Festival and was selected in several international festivals, including Busan, Karlovy Vary and Warsaw. Dominique has produced several short films that have been featured at TIFF, Sundance and SXSW, among others. She has won the Kevin Tierney Award for Best Emerging Producer from the Canadian Media Producers Association (CMPA) and the EVS Award for Best Emerging Producer at the Fantasia International Film Festival.
Dominique currently has various projects in fiction, animation and documentary at various stages of production. In particular, she is producing director Pascal Plante's upcoming feature film entitled Les chambres rouges.
Miryam Charles (Production Cheminée Deux)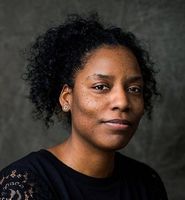 Miryam Charles is a director and producer living in Montreal. She has produced and photographed several short fiction films as well as feature films. She is also the director of several short films. Her films have been presented in various festivals in Quebec and internationally. She is currently working on her first feature documentary film This House (Talents en vue, SODEC) and is in development on a short fiction film Au crépuscule (SODEC créateurs émergents), a drama series Jou va, jou vien (Banff/Netflix Diversity of Voices + Trio Orange) as well as a feature fiction film Le marabout (La forge Québec cinéma/Netflix + Voyelles Films).

Joëlle Arseneau (Le Pied Marin Production)
Director, producer and editor, Joëlle Arseneau's cinematographic journey is one in which human beings and encounters hold a central place.  After completing her university studies in film and management in Montreal, Joëlle founded Le pied marin in 2009 to produce films in complete creative independence, with the utmost respect for the vision of their creators. She was also awarded the Academy of Canadian Cinema and Television's National Apprenticeship Program Scholarship, which allowed her to do numerous internships in editing with various productions. Her instinctive interest in documentary gradually broadened to include fiction. En tête de ligne (2020) is the first feature film she co-directs and produces.
Sarah Mannering (Colonelle Films)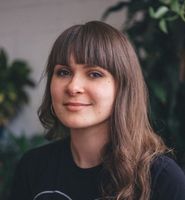 Sarah completed her bachelor's degree in film at the École des médias de l'UQAM in 2010. She then accumulated various work experiences in the film industry before co-founding her own company, Colonelle films, with her two sidekicks Fanny Drew and Geneviève Dulude-De Celles in 2012. Since its creation, the company has produced more than twenty films that have been shown in several international festivals such as Sundance, Locarno, Berlin, Rotterdam, TIFF, winning various awards such as Best International Short Film at Sundance (The Cup, 2014), the Crystal Bear at the Berlinale or the Best Film at the Canadian Screen Awards (A Colony, 2018) The producers of Colonelle films have also won the Emerging Documentary Filmmakers Award at HOT DOCS 2018 as well as the Emerging Producers Award presented by the AQPM in 2019. Sarah has also attended various training courses such as the Rotterdam Producers Lab, Berlinale Talents, Cannes producers Network, Doc Accelerator Lab at Hot Docs and is a member of the Board of Directors of the Union des Producteurs et Productrices de Cinéma du Québec (UPPCQ).