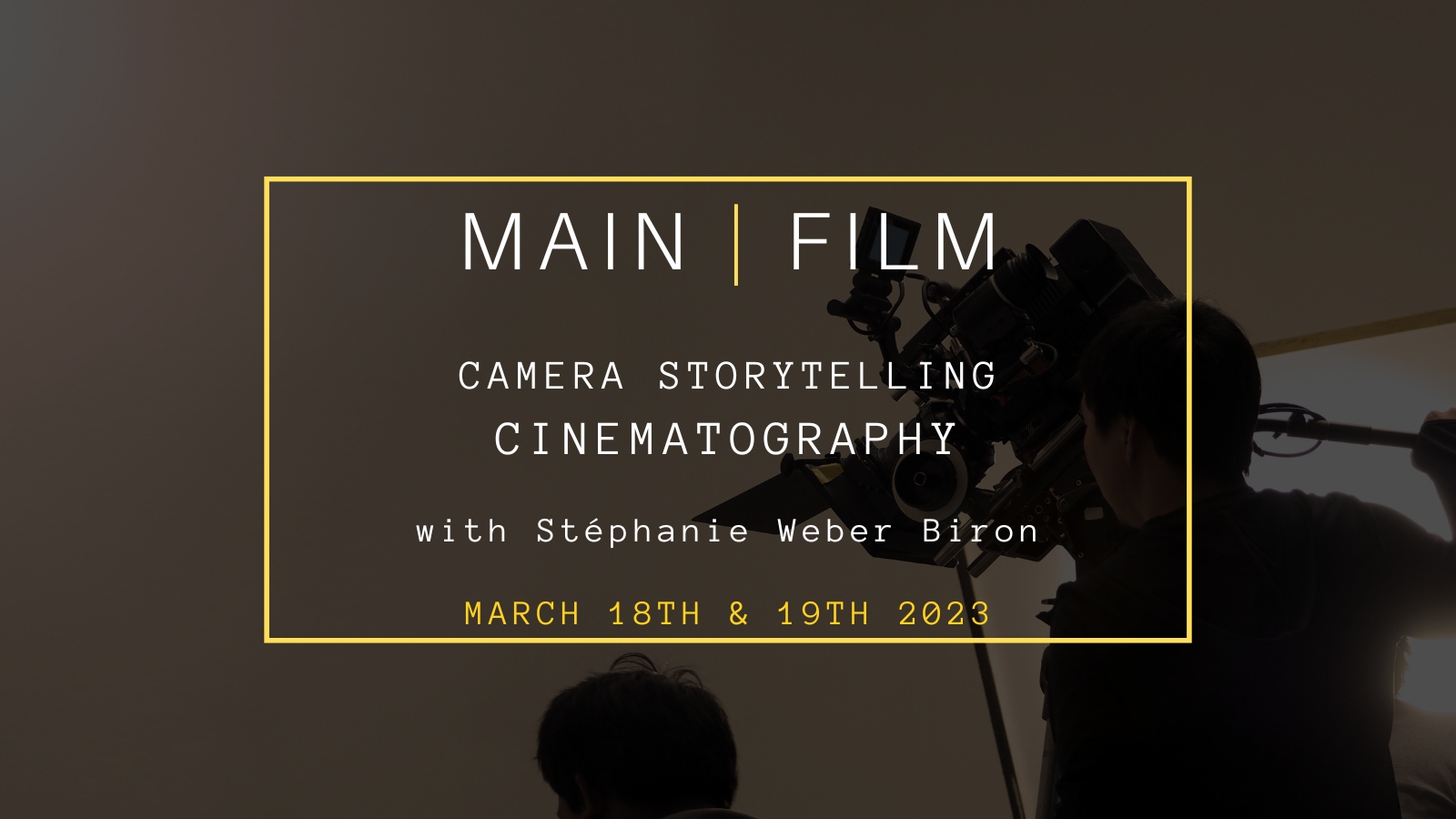 18 Mar

Camera storytelling : cinematography | In person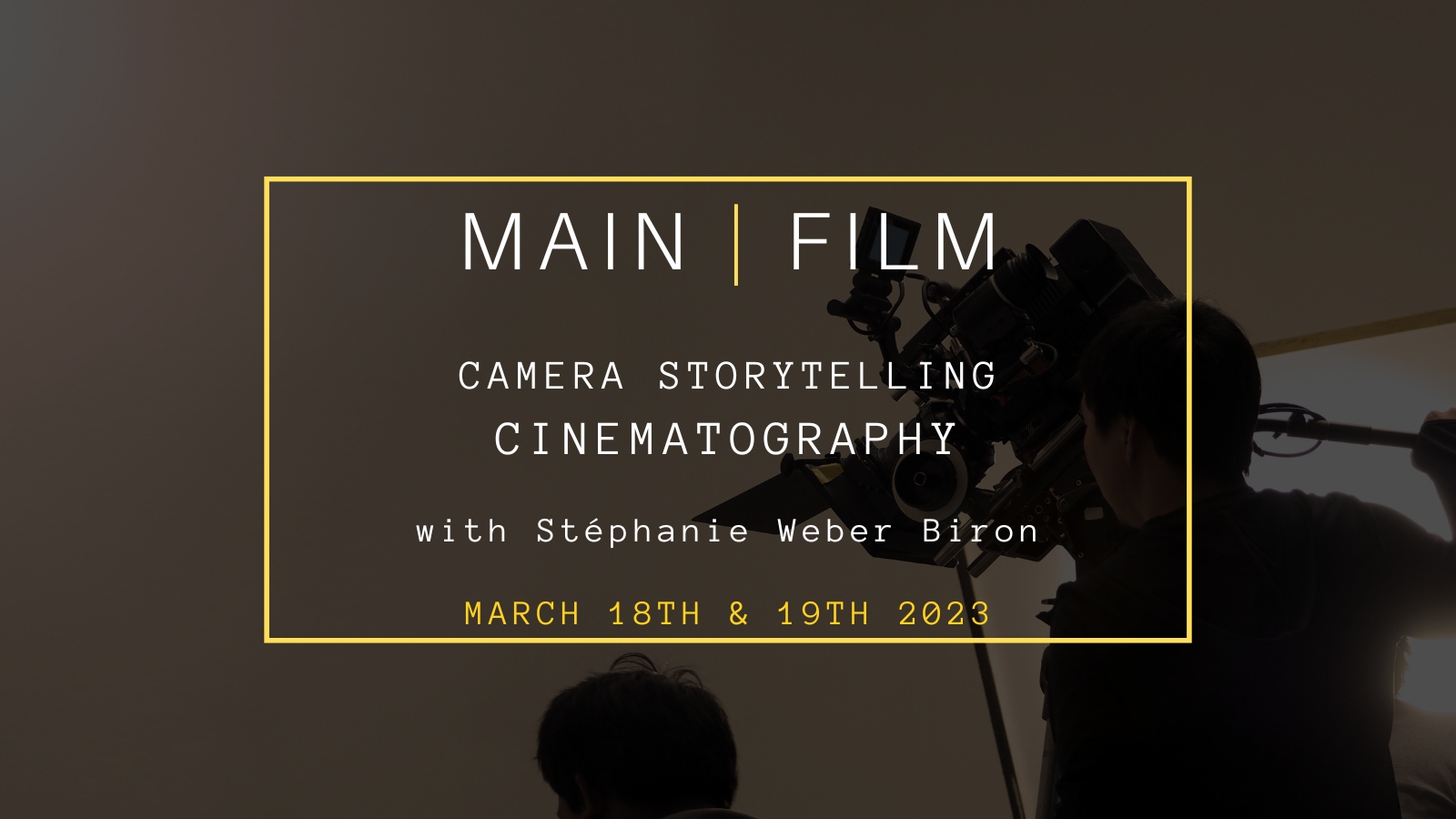 18
Mar
-
19
Mar
Camera storytelling : cinematography | In person
Workshop - Fiction - Winter 2023
Saturday March 18, 2023 - Sunday March 19, 2023
10 am - 5 pm
Main Film
2025 Rue Parthenais #301, Montréal, Quebec, H2K 3T2, Québec
Instructor | Stéphanie Weber-Biron (Les amours imaginaires, Lignes de fuite & Nadia Butterfly)
Members $210 | Non-members $280
FULL – WAITING LIST OPEN AT SERVICES@MAINFILM.QC.CA
---
This workshop on direction of photography is both theoretical and practical. The instructor will teach you how to effectively compose your images in order to orient the viewer's gaze and produce the expected aesthetic effect. Framing, scale of shots and camera movements will give you a complete overview of the cinematographic vocabulary and make you learn to translate your intentions into images with more dexterity.
No time will be allocated to learning how to use a camera.
Workshop is given in French but questions may be asked in English.
You are encouraged to write a short note describing your project / your experience / your expectations for the instructor to guide you best.
→ Send to services@mainfilm.qc.ca
For more information, please send an email to: services@mainfilm.qc.ca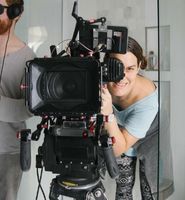 Stéphanie Weber Biron is a very experienced cinematographer who has won several awards and honors, notably for the cinematography of Xavier Dolan's first two feature films: J'ai tué ma mère and Les amours imaginaires. For the latter, she won the Kodak Award at the Hamptons Film Festival and her cinematography was nominated for a Genie Award. In 2021, she participated in the film Nadia Butterfly by Pascal Plante which had its world premiere at the Cannes Film Festival. Her work will be nominated in the best images category at the Canadian Screen Awards. She is also the director of photography for Lignes de fuite, a feature film by Catherine Chabot and Myriam Bochard. She was recently nominated for a Gemini award for best cinematography for the series M'entends-tu (season 3). Her credits also include Jason Buxton's Blackbird and Guy Maddin's The Forbidden Room, which was screened at Sundance and as the opening film at the Berlin Film Festival. Stephanie's cinematography has attracted the attention of international filmmakers, giving her the opportunity to shoot films in Germany, New York, Paris, London and across Canada.
---
Health measures related to COVID-19:
Wearing a mask is at the discretion of the participants. However, Main Film recommends that you wear it at least when you go inside.
Participants will be required to disinfect themselves upon entering the center and before touching the equipment. A hydroalcoholic solution will be provided.
Participants will be asked to limit their movements.
Participants may use the washrooms