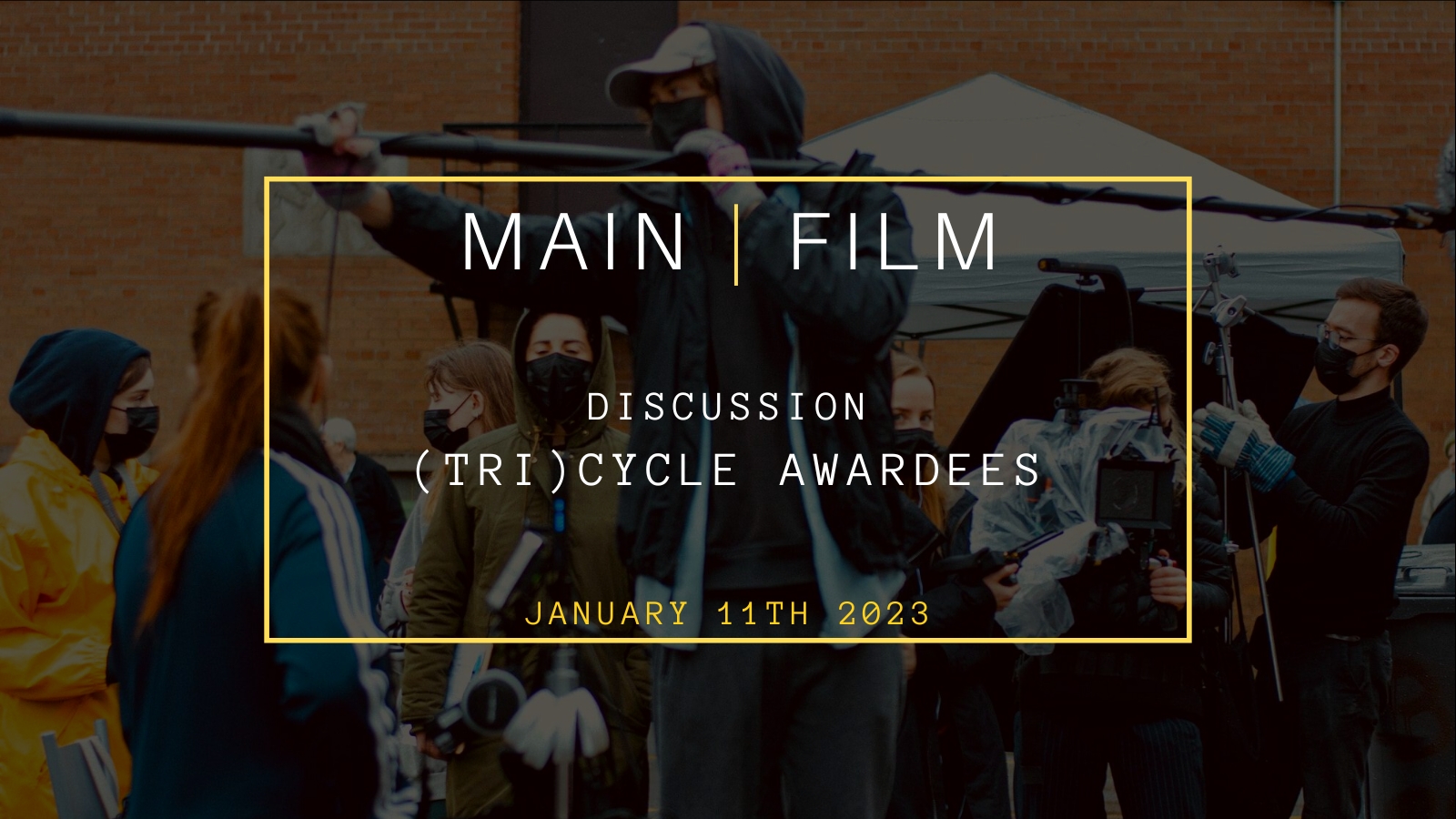 11 Jan

Discussion: (tri)Cycle awardees | Hybrid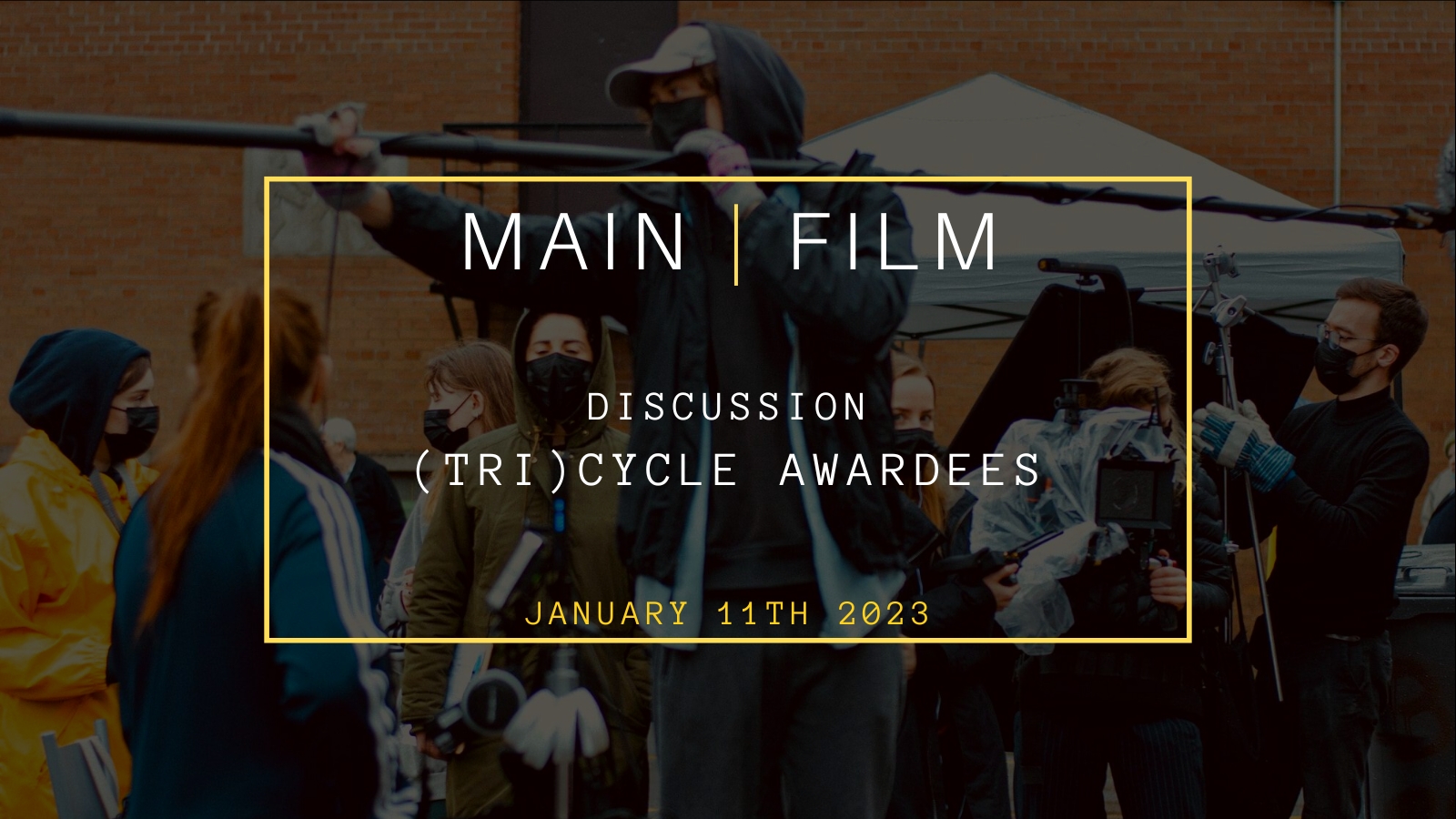 11
Jan
Discussion: (tri)Cycle awardees | Hybrid
Meetup - Fiction - Winter 2023
Wednesday January 11, 2023
6 pm - 8 pm
Main Film
2025 Rue Parthenais #301, Montréal, Quebec, H2K 3T2, Québec
Guests | Gaëlle Graton (L'autre rive), Nancy Pettinicchio (Falena) & Julien Falardeau (Moi, Soleil)
Moderator | Miryam Charles
Free upon registration
---
Meet three emerging filmmakers who have received support from Main Film for their short fiction films through (tri)Cycle!
From the application process to the screening of their film in numerous festivals, discover the different stages of work and the benefits of the program through their experience.
Next application deadline: February 1st, 2023 at 11:59 pm
Content of the application :

Artistic CV (3 pages max)
Presentation document including :

the short synopsis
the cinematographic treatment and the artistic approach (5 pages max)
the script

List of equipment and installation needs (catalog of our equipment)
Production schedule
Optional: support materials (2 maximum) – video/audio (web link) or visuals
More information on the (tri)Cycle program
Meeting will be in French but question may be asked in English
For more information, please send an email to: services@mainfilm.qc.ca
---
Gaëlle Graton – (tri)Cycle 2020-2021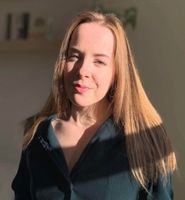 Gaëlle Graton studied sociology, feminist studies and film production at Concordia University. In 2021, she directed the short film L'AUTRE RIVE which travelled to several festivals around the world, and won several awards following its world premiere at the Festival Regard. At the Fantasia International Film Festival and Cinéfest Sudbury International Film Festival, Gaëlle was awarded the prize for Best Emerging Canadian Filmmaker. In 2022, she developed the short film JUPONS produced by Ugo Media and the feature film SOIF co-written with Judith Baribeau. She also works as a distribution coordinator for feature films at h264.
Nancy Pettinicchio – (tri)Cycle 2018-2019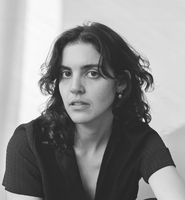 Nancy Pettinicchio is an emerging filmmaker based in Montreal. Falena (2022) is her first short film as a writer and director (Regard, Palm Springs ShortFest, IMAGE+NATION, Whistler Film Festival). Nancy also works in podcasting, notably as an audio producer for Détours, the first French-language program on the CANADALAND network. She is currently collaborating with the Portail VIH/sida du Québec on a short documentary that explores art and activism around HIV in Quebec.
Julien Falardeau – (tri)Cycle 2020-2021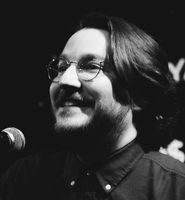 Julien Falardeau began his career as a film director through documentaries. At the end of his studies at the École des Médias de l'UQAM in Cinema, he directed two short documentaries, De sang et d'urine (2019) and 9000 TOURS (2019), which distinguished themselves in the Quebec festival circuit as well as internationally. Since graduating, Julien has been working as an assistant director on various film sets, in addition to expanding his cinematic practice with the direction of music videos. Moi Soleil (2022) is his first work of fiction.
---
Health measures related to COVID-19:
Wearing a mask is at the discretion of the participants. However, Main Film recommends that you wear it at least when you go inside.
Participants will be required to disinfect themselves upon entering the center and before touching the equipment. A hydroalcoholic solution will be provided.
Participants will be asked to limit their movements.
Participants may use the washrooms.