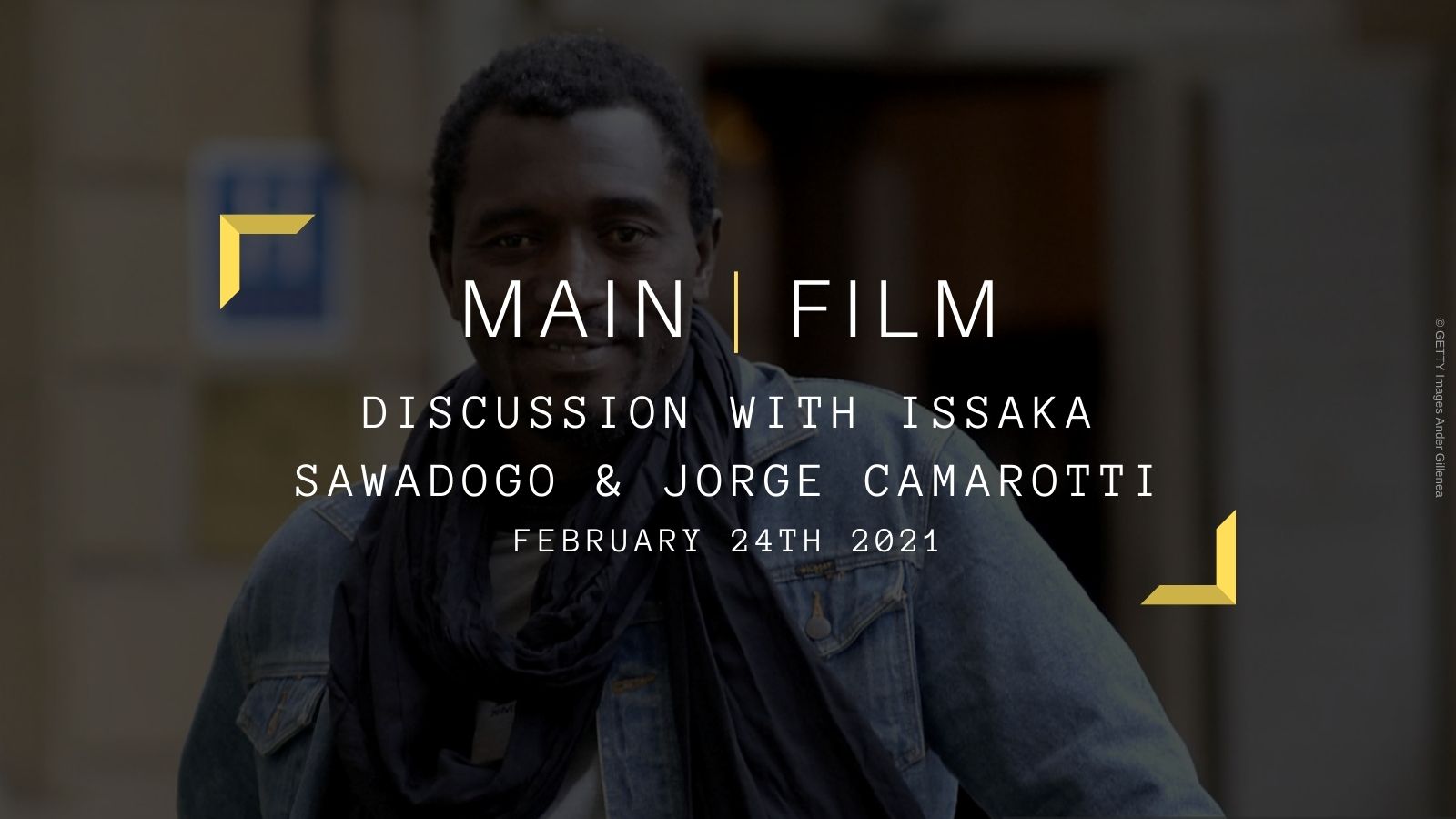 24 Feb

Discussion with Issaka Sawadogo & Jorge Camarotti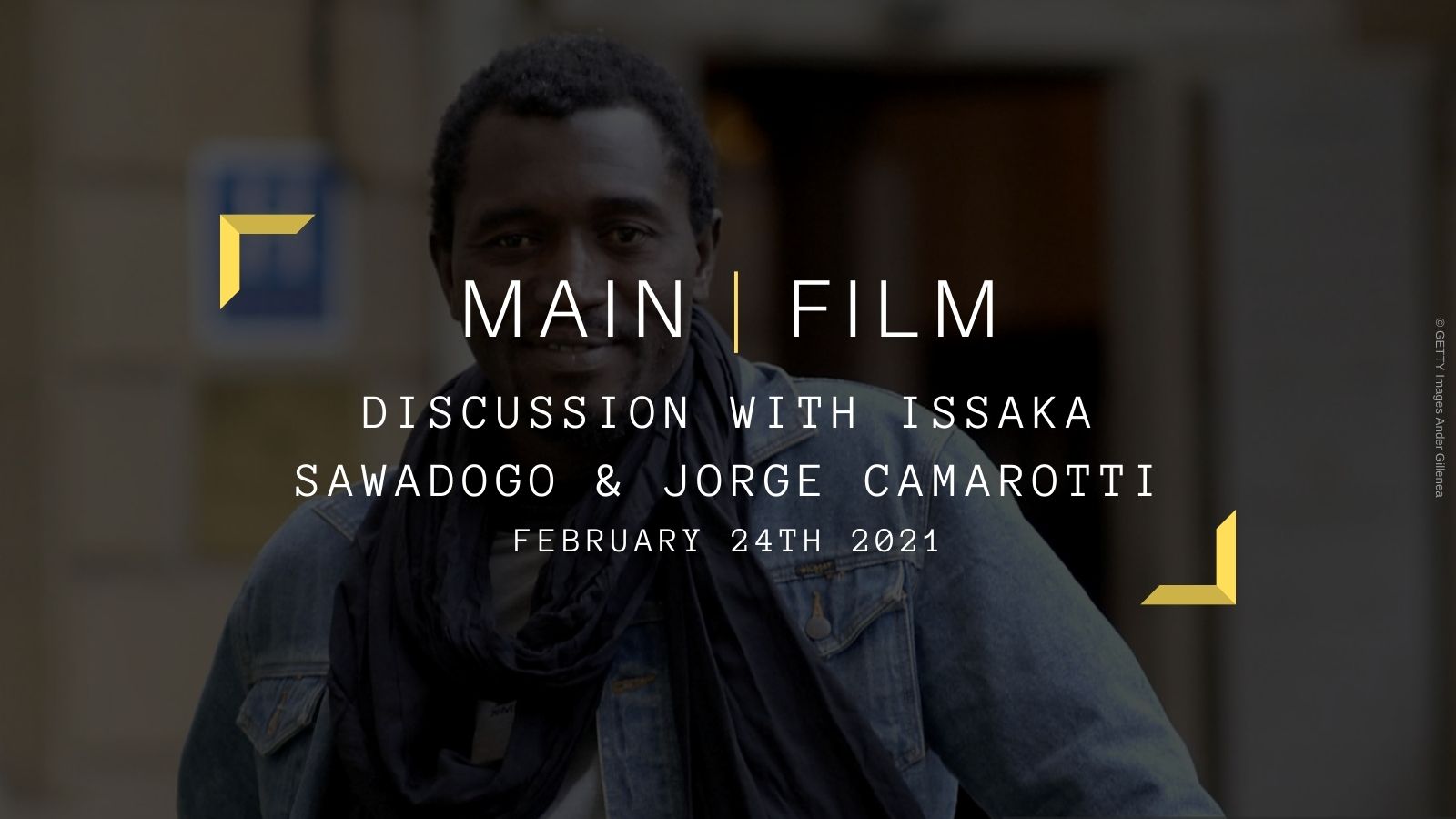 24
Feb
Discussion with Issaka Sawadogo & Jorge Camarotti
Meetup - Cycle Fiction – Hiver 2021
Wednesday February 24, 2021
6 pm - 9 pm
Wednesday February  24th from 6 p.m. to 9 p.m.  LIMITED PLACES
Animator |  Bachir Bensaddek
Free upon registration
---
On the occasion of the exceptional coming of the actor Issaka Sawadogo to Montreal for the next shooting of the film Ousmane by Jorge Camarotti, Main Film offers an open discussion between the actor and the director. This discussion will address the themes of the work between the director and the actor as well as the personal growth of the actor into his character. These themes will be approached through the example of the work done between Issaka and Jorge in their current collaboration, as in each other's past experiences. This discussion is a must if you want to know more about the relationship between director and actor, and also to have a look back on the remarkable acting career of Issaka Sawadogo.
For more information, please send an email to: services@mainfilm.qc.ca
---
Issaka Sawadogo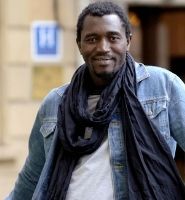 Président de l'association Africasting International Management (AAFRIMAN), directeur général de Christall Production, acteur, metteur en scène et producteur, Issaka est impliqué dans l'émergence de talents et la création de films et séries en Afrique. Il est initiateur et membre fondateur du Carrefour International du Théâtre de Ougadougou (CITO). Issaka Sawadogo incarne avec brio le rôle de Louis dans la série Guyane, une création originale de CANAL+. Il est coopté par la suite par Arte pour la série Maroni dans laquelle il joue le rôle du commissaire. Issaka est consacré par un Veau d'Or du meilleur acteur aux Pays Bas en 2016. En 2018, il coproduit le film burkinabè A bout de souffle dont il est l'acteur principal. Il a en outre incarné des rôles dans plusieurs films et séries tant au Burkina Faso qu'à l'extérieur. Toutes ses actions en faveur de l'essor de la culture burkinabè lui ont valu une reconnaissance des autorités qui l'ont élevé au grade de Chevalier de l'Ordre du Mérite des Arts et des Lettres avec agrafe Cinématographie. Issaka Sawadogo a construit sa carrière entre le Burkina Faso, dont il est originaire, la Norvège, la Suède, la Belgique, Le Pays-Bas et la France.
Jorge Camarotti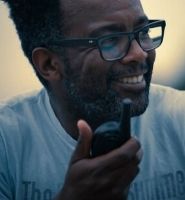 Né à Sao Paulo au Brésil, Jorge amorce son parcours artistique très jeune. Au fil des 15 années où il travaille comme photographe, son parcours lui a permis de se rapprocher de sa première passion : le cinéma. Sa formation en scénarisation à l'Université de Montréal lui permet d'explorer davantage ce langage des images en mouvement. Il décide d'apprivoiser le rôle de comédien pour renforcer son approche comme réalisateur et s'inscrit à une école d'art dramatique menée par Jacqueline McClintock (Neighborhood Playhouse, à New York). Ce travail intime auprès des comédiens lui permet de se découvrir avec encore plus de profondeur. C'est à ce moment qu'il conçoit l'un de ses plus récents projets, Kinship. Soutenu par la SODEC, et produit par François Delisle et Maxime Bernard (Films 53/12), son film a fait la tournée des festivals. Film primé et sélectionné dans plus d'une dizaine de festivals, incluant le renommé Palm Springs International film festival, et nominée aux Prix de l'Académie canadienne du Cinéma et de la télévision 2020. Jorge prépare en ce moment le tournage de son prochain film Ousmane avec notamment l'acteur Issaka Sawadogo.