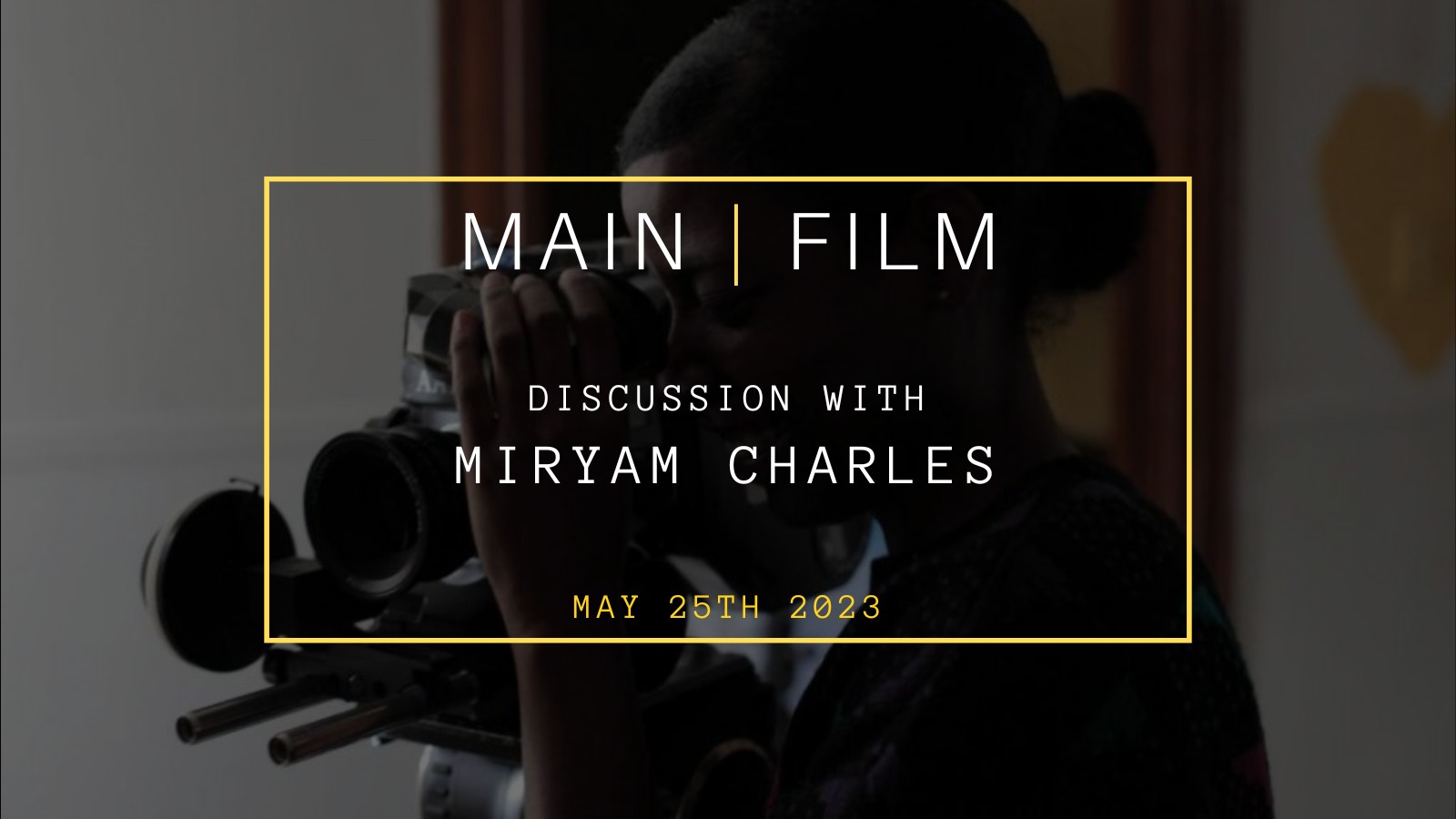 25 May

Discussion with a filmmaker: Miryam Charles | In person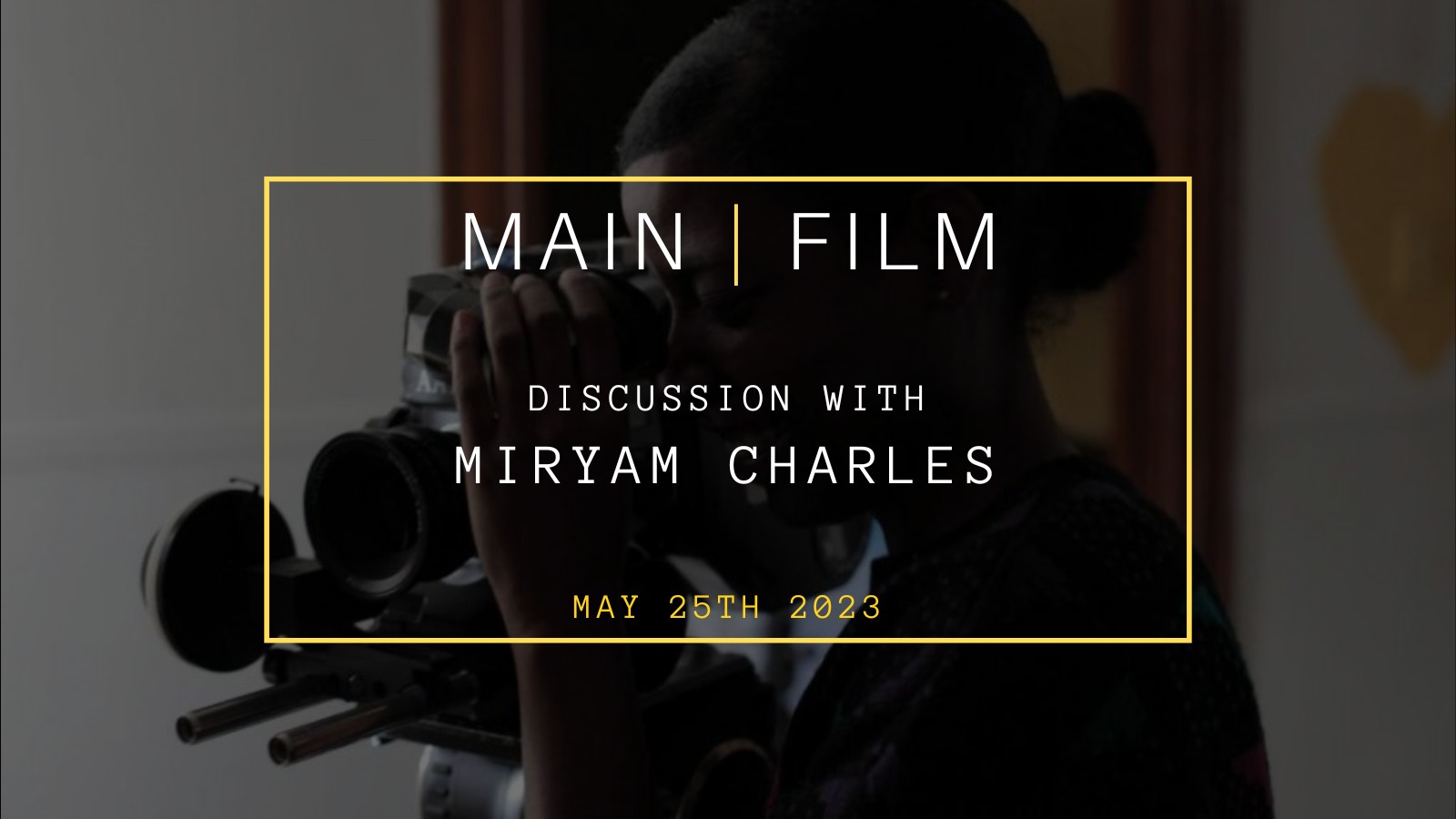 25
May
Discussion with a filmmaker: Miryam Charles | In person
Meetup - Exploratory Cinema - Spring 2023
Thursday May 25, 2023
6 pm - 8 pm
Main Film
2025 Rue Parthenais #301, Montréal, Quebec, H2K 3T2, Québec
With | Miryam Charles (Cette Maison, Chanson pour le Nouveau Monde, Drei Atlas)
Moderator | Félix Dufour-Laperrière (Embuscade films)
Free upon registration
---
(Re) Discover the renowned Miryam Charles, director, producer and cinematographer mixing all cinematic genres. Her filmography includes Towards the Colonies (2016), Drei Atlas (2018), Second Generation (2019), Song for the New World (2021) and This House (2022), among others. His films have been shown internationally, including at prestigious festivals such as the Berlinale, the Toronto International Film Festival and the Locarno International Film Festival.
This meeting is a privileged opportunity to look back on his career, to review his key works, as well as to understand his creative process and his artistic approach over the years. An event not to be missed!
Meeting will be in French but question may be asked in English
For more information, please send an email to: services@mainfilm.qc.ca
---
Miryam Charles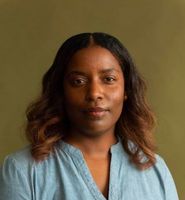 Miryam Charles is a Haitian-born director, producer and cinematographer living in Montreal. She has produced several short and feature films. Her films have been presented in various festivals in Quebec and internationally. Her first feature film This House was presented at the Berlinale, the AFI film festival and was part of the TIFF Top 10 in 2022. She also launched the short film Au crépuscule at the Locarno Film Festival. As a producer, she is currently working on the post-production of the series Après le déluge.
Trailer of This House
Trailer of Chanson pour le Nouveau Monde

Félix Dufour-Laperrière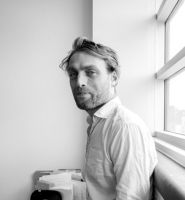 Né en 1981, à Chicoutimi, au Québec, Félix Dufour-Laperrière est cinéaste, scénariste et producteur. Ses films, TRANSATLANTIQUE (2014), 
VILLE NEUVE (2018)
 et ARCHIPEL (2021), ont été présentés dans de nombreux festivals, musées et événements nationaux et internationaux d'importance, où ils ont remporté plusieurs prix et distinctions. Il entame maintenant la fabrication de son troisième long métrage d'animation, LA MORT N'EXISTE PAS. En tant que producteur, en plus de ses propres films, il a récemment produit le premier long métrage de Miryam Charles, CETTE MAISON, lancé en 2022 à la Berlinale.