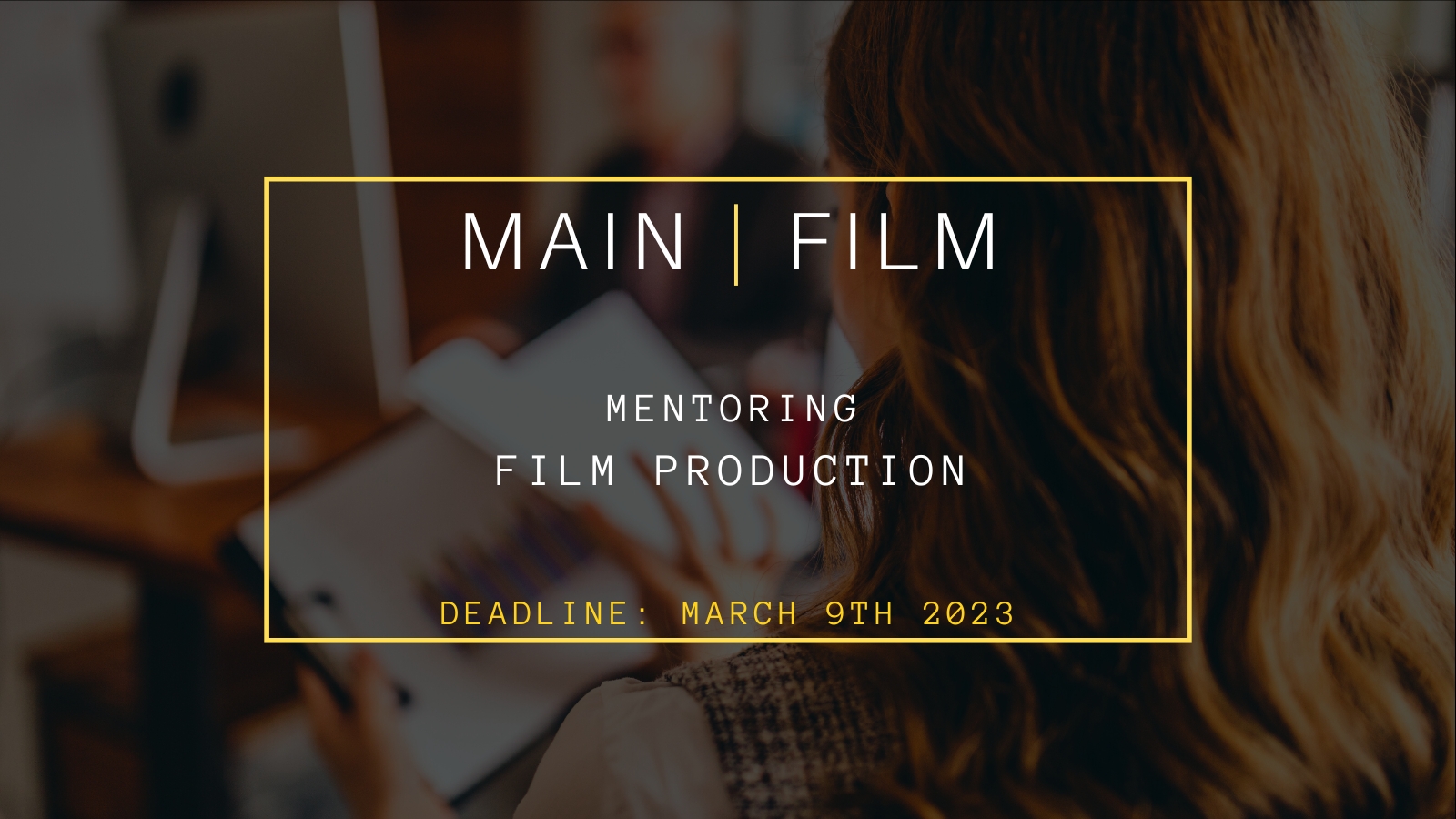 09 Mar

Mentoring: Film production | Online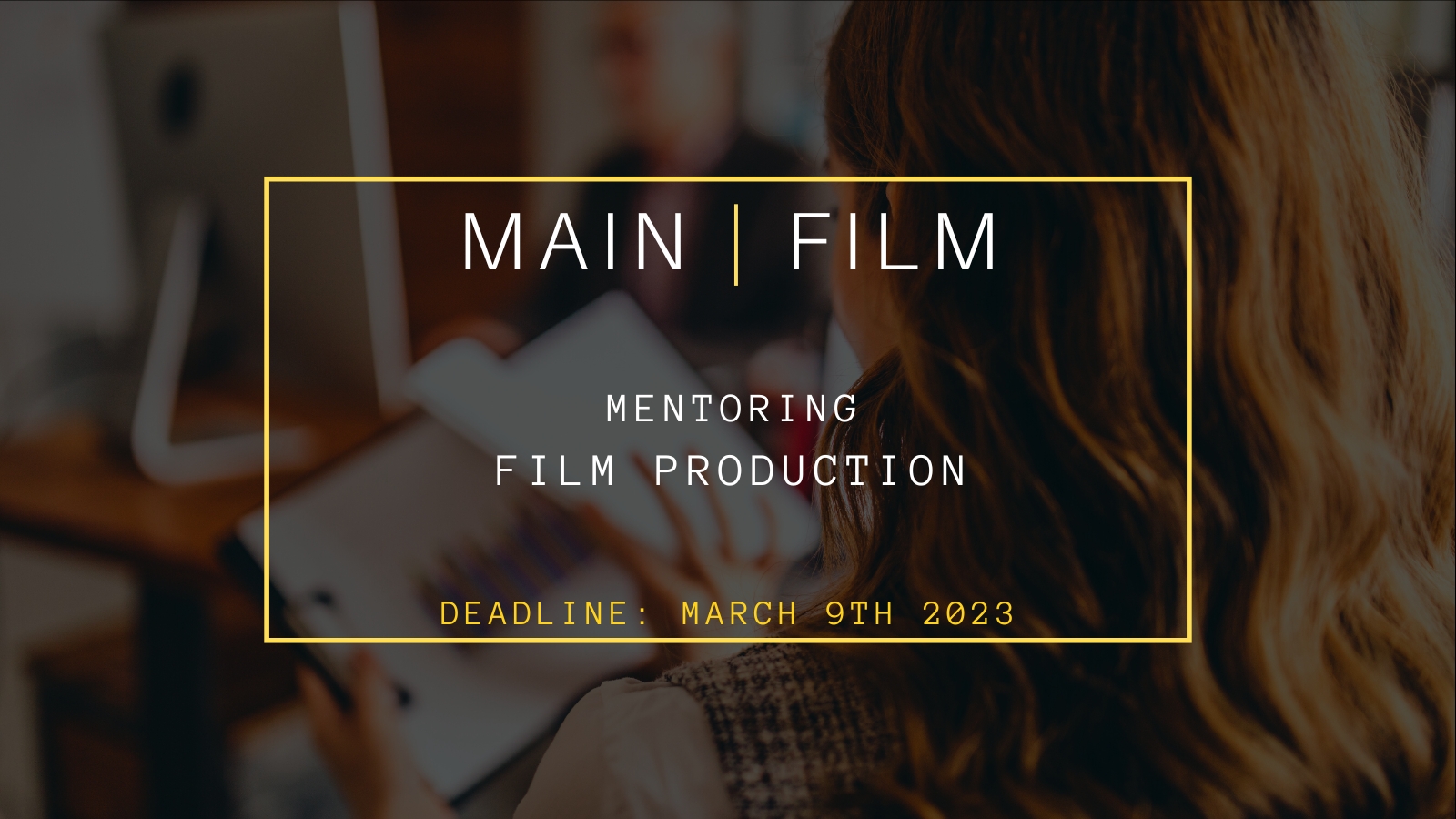 9
Mar
Mentoring: Film production | Online
Mentorat, Mentorship - Fiction - Winter 2023
Thursday March 9, 2023
12 am - 11 pm
Application until March 9th 2022 at 11:59 p.m.

Mentors | Maria Gracia Turgeon (Midi La Nuit) & Miryam Charles (Production Cheminée Deux)
Members $90 | Non-members $120
LIMITED PLACES
---
Main Film offers mentorship opportunities to filmmakers in the process of developing a fiction project. A selected producer will read your proposal and meet with you in person for a one-hour discussion to go over the project's creative and logistical issues. Guidance will also be offered to develop and successfully pitch your project to potential investors in just a few words.
Mentoring sessions will be held along the month of April.
Workshop is given in French but questions may be asked in English.
When enrolling to the mentorship, please send your supporting documents:

CV (3 pages)
Note of direction (1 page)
Synopsis (1 page)
Scenario (if applicable)
Budget (if applicable).
→ To be sent to services@mainfilm.qc.ca
For more information, please send an email to: services@mainfilm.qc.ca
---
Miryam Charles (Production Cheminée Deux)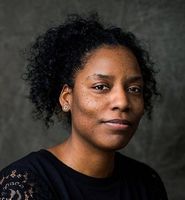 Miryam Charles is a director and producer living in Montreal. She has produced and photographed several short fiction films as well as feature films. She is also the director of several short films. Her films have been presented in various festivals in Quebec and internationally. She is currently working on her first feature documentary film This House (Talents en vue, SODEC) and is in development on a short fiction film Au crépuscule (SODEC créateurs émergents), a drama series Jou va, jou vien (Banff/Netflix Diversity of Voices + Trio Orange) as well as a feature fiction film Le marabout (La forge Québec cinéma/Netflix + Voyelles Films).
Maria Gracia Turgeon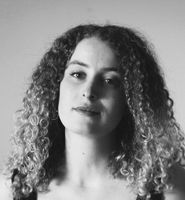 Passionate about innovative storytelling and the power of images, Maria Gracia Turgeon co-founded the production company Midi La Nuit with Annick Blanc. Twice nominated for an Oscar, she has produced, among others, Brotherhood by Meryam Joobeur (Oscar Nominee 2020, Best Canadian Short Film TIFF 2018, Sundance), La Couleur de tes lèvres by Annick Blanc (Canadian Screen Award, Best Fantastic Short – Austin Fantastic Fest 2019), Fauve by Jérémy Comte (Oscar nominee 2019, Sundance Special Jury Award 2018, Telluride) PRE-DRINK by Marc-Antoine Lemire (Best Canadian Short TIFF 2017, Iris Award 2018) and How Tommy Lemenchick Became A Grade 7 Legend by Bastien Alexandre (Tribeca 2018). She is currently developing several feature films with talented collaborators. She has also executive produced short films such as Oh What A Wonderfull Feeling by François Jaros (Semaine de la Critique Cannes) and Born In The Maelstrom by Meryam Joobeur with Sasha Lane (American Honey).