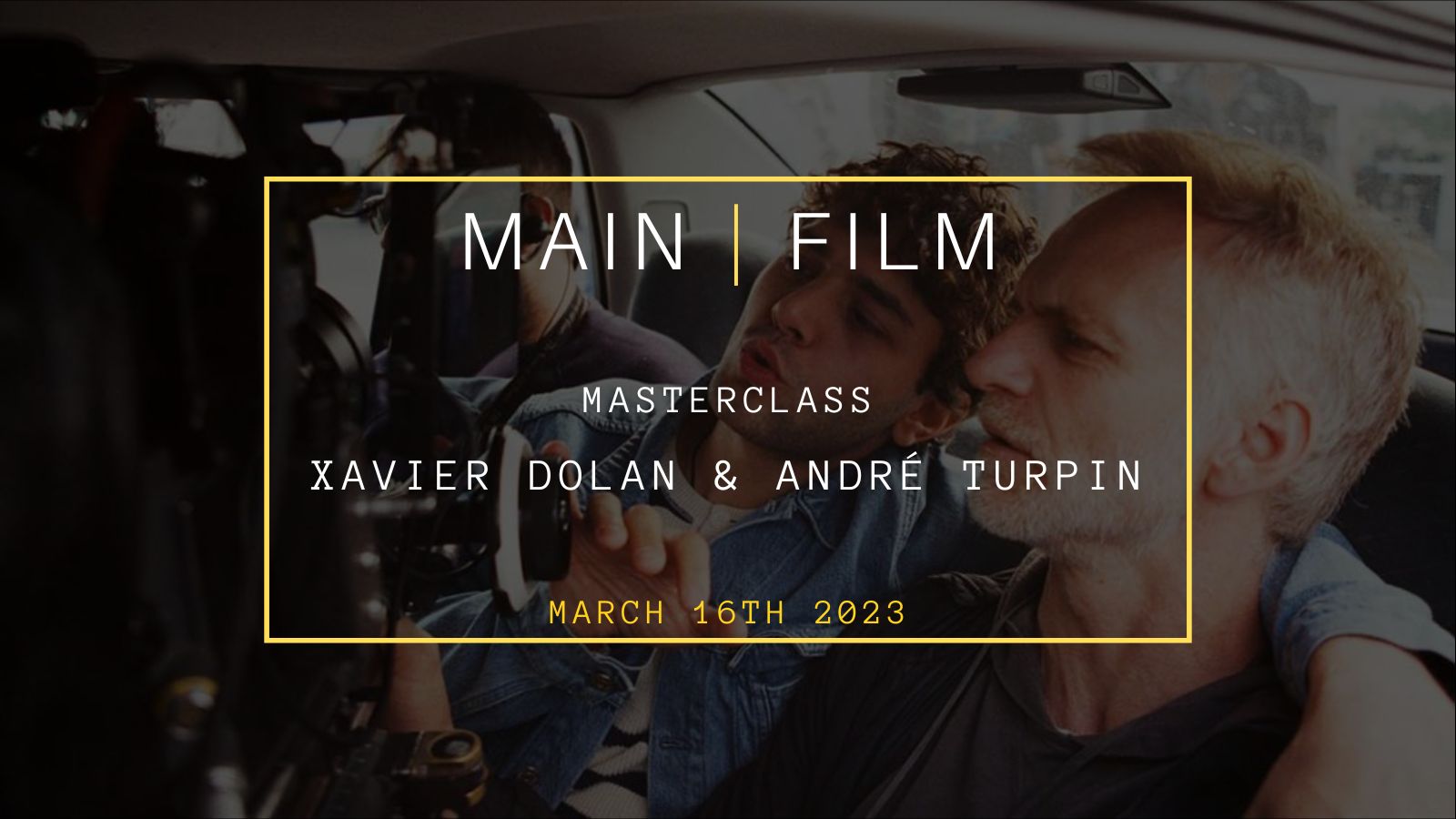 16 Mar

Meeting Series : Production Design | In person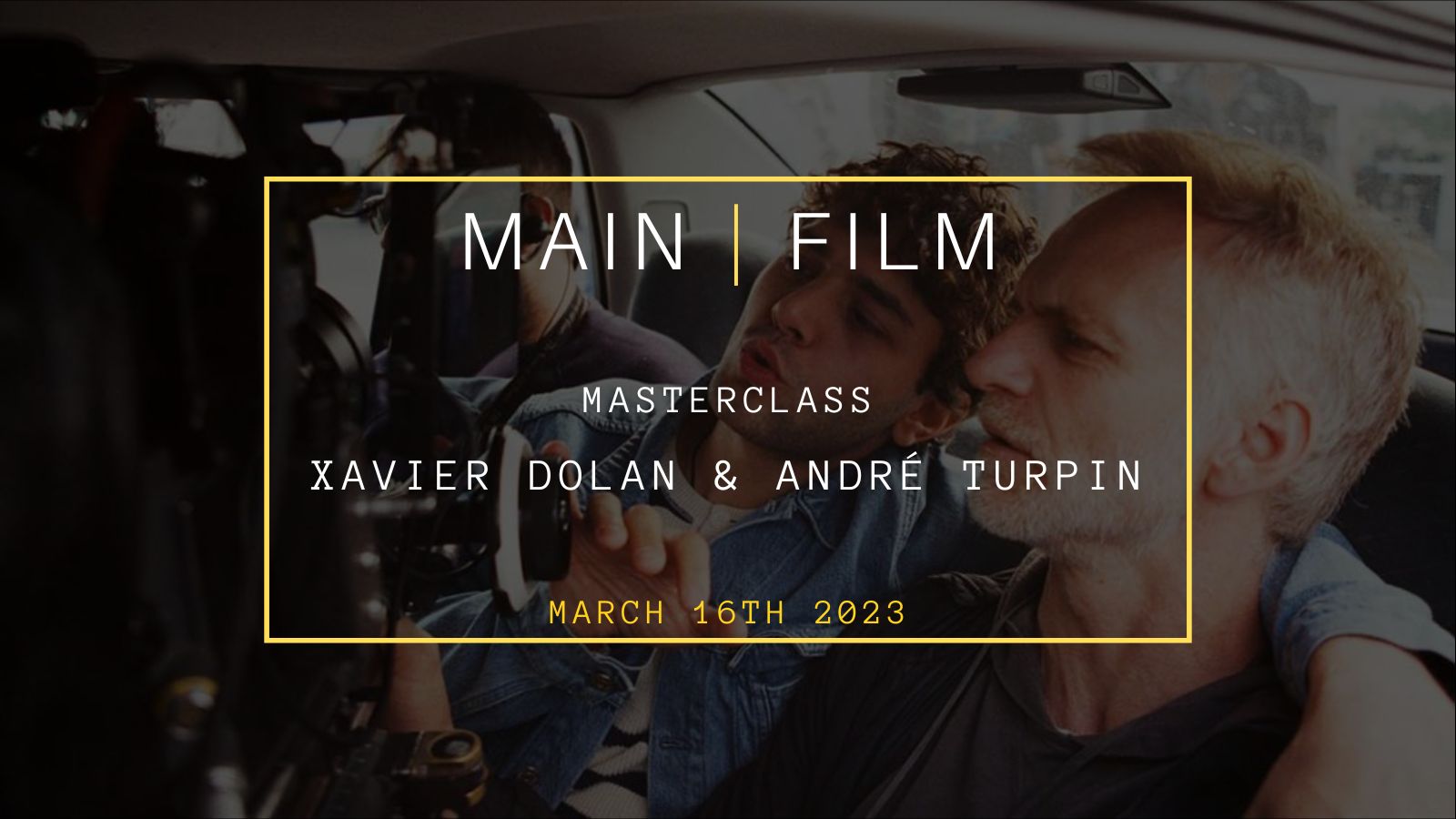 16
Mar
Meeting Series : Production Design | In person
Meetup - Fiction - Winter 2023
Thursday March 16, 2023
6 pm - 9 pm
Association des réalisateurs et réalisatrices du Québec (ARRQ)
5154 Rue St-Hubert, Montréal, Québec, H2J 2Y3
Moderator | Miryam Charles
Member 10$ | Non-member 20$
SOLD OUT
---
To close our 40th anniversary year, we are honored to welcome Xavier Dolan and André Turpin for a master class on the relationship between a DOP and a director!
This event is part of the Meeting series, a series of meetings on various current issues and themes in independent cinema. This year, we've chosen the theme of "Les métiers du cinéma" to focus on various artistic professions that are all too often in the shadows.
Meeting #2 : The DOP / Director relationship
André Turpin and Xavier Dolan have collaborated on numerous projects over the past 10 years. From Tom à la ferme to the recent series La nuit où Laurier Gaudreault s'est réveillé and Mommy, this duo has accumulated cinematographic successes on various levels, especially internationally. Find out how this particular relationship is articulated? More generally, how do you define the artistic and human relationship between a DOP and a director? How is a common vision built, nourished by the artistic sensitivity of each?
Don't miss this exclusive master class!
For any information, please send an email to: services@mainfilm.qc.ca
---
Xavier Dolan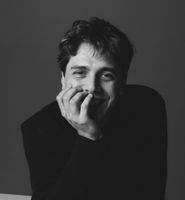 Xavier Dolan is a Quebec director, screenwriter and actor from Montreal. It is in these three roles that he became known to the public with his first feature film J'ai tué ma mère at the 41st Directors' Fortnight of the 2009 Cannes Film Festival, at the age of just 20. Since then, at the rate of nearly one film a year, all presented in major film festivals, he is regularly described as the "young prodigy of Quebec cinema". In 2017, he notably received the César for Best Director and Best Editing for Just the End of the World, released the previous year. His works include 8 feature films (Tom at the Farm, Les Amours imaginaires, Laurence Anyways, Mommy, Just the End of the World, Matthias and Maxime and The Death and Life of John F. Donovan), several successful music videos (Adèle's Hello) and most recently a series The Night Laurier Gaudreault Woke Up.
André Turpin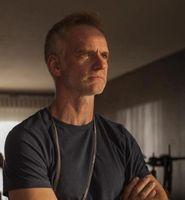 André Turpin, born in 1966 in Gatineau, is a cinematographer, director and screenwriter. He received his training in film at Concordia University. As a cinematographer, he won two Genie Awards for Maelström (Denis Villeneuve) at the 21st Genie Awards Gala, 2001, and for Incendies (Denis Villeneuve) at the 31st Gala in 2010. At the Jutra Awards Gala, he received the Jutra Award for Best Cinematography for the five feature films: Maelström, Incendies, C'est pas moi, je le jure! (Philippe Falardeau), Un crabe dans la tête and Mommy (Xavier Dolan). André has collaborated on several of Xavier's films including Tom à la ferme, Just the End of the World (Cannes 2016), My Life with John F. Donavan and Matthias and Maxime (Cannes 2019). As a director, he represented Canada in the Oscar selection for Best Foreign Language Film at the 75th Academy Awards with Un crabe dans la tête. André Turpin has four feature films in all with Zigrail (1995), the collective film Cosmos (1996) selected at Cannes and awarded the CICEA prize at the Directors' Fortnight, the film was also selected to represent Canada at the Oscars in 1997 and Endorphine (2015) selected at TIFF and winning several Canadian Screen Awards. In 2015, with director Xavier Dolan, he shot the video Hello for singer Adele, which became one of the most popular on YouTube. In total, he has received over 10 awards.
Moderator : Miryam Charles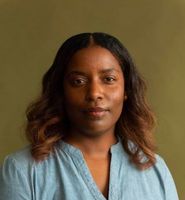 Miryam Charles is a Haitian-Canadian director, producer and cinematographer living in Montreal. She has produced several short and feature films. Her films have been presented in various festivals in Quebec and internationally. Her first feature film This House was presented at the Berlinale, the AFI film festival this year and was also included in the TIFF Top 10 of the year. She also launched the short film At Dusk at the Locarno Film Festival. As a producer, she is currently working on the post-production of the series Still I Rise.