02 Feb

Meeting around the first fiction films | Online
Meeting around the first fiction films | Online
Meetup - Fiction - Winter 2022
Wednesday February 2, 2022
6 pm - 9 pm
Wednesday February 2nd from 6 p.m. to 9 p.m.
Guests | Katherine Jerkovic (Les routes en février), Philippe Grégoire (Le bruit des moteurs), Jérémie Picard (Small Talk), Chloé Cinq-Mars (Oublier Charlotte) et Daniel Daigle (Cimes)

Moderator | Bachir Bensaddek
Free upon registration
---
Many directors have gone through the experience of making a short film before making a feature. Making a first feature film involves real strategic, artistic and human challenges that are difficult to anticipate. What are the major challenges to be met during this transition which sometimes requires several years and often must be made with a limited budget.
Come meet directors Katherine Jerkovic, Philippe Grégoire, Jérémie Picard, Chloé Cinq-Mars and Daniel Daigle who will share their visions and personal experiences of a crucial stage in a filmmaker's career. You will share their views on the writing of the script, the experience on the set, the preparation of the production and the distribution of their work.
A precious moment of exchange for any filmmaker or film lover who wants to know what goes on behind the scenes.
Meeting will be in French but question may be asked in English
For more information, please send an email to: services@mainfilm.qc.ca
---
Katherine Jerkovic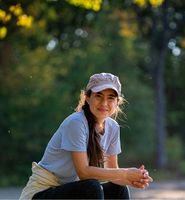 Katherine Jerkovic spent her childhood in Belgium and her adolescence in Uruguay. At 18, she moved to Montreal to study film at Concordia University. She made several experimental and fictional short films, as well as a video installation, before moving on to feature films. Her short works have been presented in many contexts, such as the Festival international du film sur l'art de Montréal (FIFA), the Festival Images de Toronto, the Instants vidéo de Marseille, the Anthology Film Archive in New York, the Rendez-vous du cinéma québécois, among others, and they were the subject of a retrospective by the Ministry of Culture in Montevideo, Uruguay. Scripted over a period of 7 years and produced on a very small budget, his first feature film entitled The Roads in February, was released in 2018. It won the Best Canadian First Feature Award at the 2018 Toronto International Film Festival1 (TIFF) and the One to Watch Award from the Vancouver Film Critics Circle; and was included in the Canadian Top Ten.
Philippe Grégoire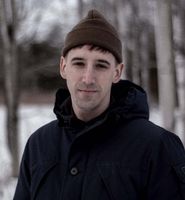 Philippe Grégoire holds a B.A. in Film Studies and Comparative Literature from the Université de Montréal and a M.A. in Communication from UQAM in the research-creation profile in experimental media. He is also a graduate of L'inis in screenwriting. His first feature film, "Le bruit des moteurs" (2021), was awarded the Special Prize of the International Jury at the International Film Festival of La Roche-sur-Yon, the Best Newcomer of the National Competition at the Festival du Nouveau Cinéma and the Competition Prize at the Los Cabos International Film Festival.
Jérémie Picard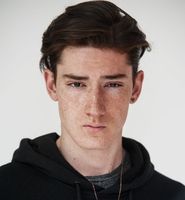 Jérémie Picard is French Canadian filmmaker known for Casting Nelly (2021), Small Talk (2021), and Midsummer's Dream (2020).
Chloé Cinq-Mars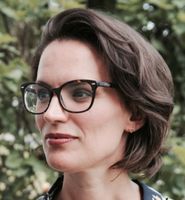 Chloé Cinq-Mars has been writing for cinema and television for over 15 years. Her films have screened around the world at 300 + film festivals and have received numerous awards. She wrote the screenplay to « The Far Shore » (2018), a feature film directed by her long time collaborator David Uloth. She was nominated at the Gala Quebec Cinema for her role as a casting director on the film. She recently directed « The Cut » (Best Quebec Short Film at Longue vue sur le court in 2020, Best Short Film at 20 MinMax in Germany, Best International Short at St-Louis International Film Festival USA, etc.). Chloé also works as a script consultant for screenwriters, at L'inis, L'Atelier Grand Nord, Jeune Création Francophone, etc. She is preparing to direct her first feature film as a director : « Forgetting Charlotte » (1976 Productions).
Daniel Daigle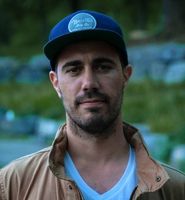 Daniel Daigle is a writer and director who graduated from the Film Production program at Concordia University. In 2016, he directed "C'est mon kid", his first short film, and the following year, he made his second, " Garage de soir " (2017), which was nominated for a Canadian Screen Award and won the Audience Award at the Festival de Cinéma en Abitibi-Témiscamingue, the Audience Award at the Festival Plein(s) Écran(s) and Best Narrative Short at the RiverRun International Film Festival, and is selected in more than 20 festivals worldwide. His first feature film, "Cimes" was premiered at the Festival de cinéma de la ville de Québec (FCVQ) and is currently playing on Crave and Super Écran.