07 Feb

Meeting Series : Producing a movie in an eco-friendly way | Online
Meeting Series : Producing a movie in an eco-friendly way | Online
Meetup - Fiction - Winter 2022
Monday February 7, 2022
6 pm - 7 pm
Monday February 7th from 6 p.m. to 7:30 p.m.
Guests | Mylène Corbeil (Le dernier rhinocéros) and Pascal Bascaron (Falcon Lake)

Moderator | Valérie Daigneault (BCTQ) and Caroline Voyer (CQEER)
Free upon registration
---
A first for Main Film, the Meeting Series is a new monthly event that we are offering for free on various current issues and themes raised by independent cinema. For this new activity of 3 events, we have chosen the theme of Responsible Filmmaking.
Several professionals from the field will come and share their practices, visions and commitments to make their profession more fair and respectful of their environment. It is an invitation to discuss and reflect together on the cinema of tomorrow.
See you every 7th of the month during the fiction session (registration required)!
Meeting #1: Producing a movie in an eco-friendly way
The climate crisis is a global issue that is present in our daily lives and is destined to disrupt societies in the coming years. Although lifestyles and consumption patterns are changing, what about those of film creation?
Meeting with Mylène Corbeil, Pascal Bascaron, Valérie Daigneault and Caroline Voyer about the eco-responsible shooting of The Last Rhinoceros and Falcon Lake as part of the Rolling Green plan of action.
For any information, please send an email to: services@mainfilm.qc.ca
---
Mylène Corbeil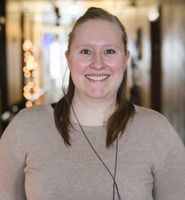 Mylène Corbeil completed her Bachelor's degree in Cultural and Media Production Strategies at UQÀM in 2013. She is also a graduate of the Cinéma program at L'inis (2015 cohort), producer profile. After graduating from L'inis, she founded La Créative Films with her associate, Estelle Champoux. She has produced eighteen (18) short films, nine (9) of which were produced within La Créative Films. Mylène is a producer who likes first and foremost to invest in content and to accompany filmmakers through the various stages and turmoil of creation. When it comes to choosing a project, she is driven by the veracity, authenticity and depth of the characters and the angle with which a subject is approached. She is an energetic young woman who is passionate about her craft. Thus, to put a script in her hands is to know that it will be carried, loved and defended as much as by its creators.
Considering the environmental impact of audiovisual productions, La Créative Films has decided to undertake a sustainable development approach and to implement eco-responsible practices in its audiovisual productions. The first project to benefit from this green shift was the short film "Le dernier rhinocéros" by Guillaume Harvey shot in July 2021.
Moderator: Valérie Daigneault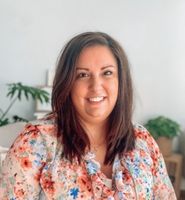 During her career, she has held the positions of production manager and director of the events and shows department at Productions J, a well-established Quebec production company. She has contributed to the Quebec tours of Marie-Mai, La Voix, Ludovick Bourgeois, Emmanuel Bilodeau as well as to several shows by French-speaking artists, including Johnny Hallyday, Michel Sardou and ZAZ. Over the years, Valérie has also distinguished herself through her commitment and passion for philanthropy with various social organizations, notably through her position as director of the events department of the Fondation du CHUM (Centre Hospitalier de l'Université de Montréal). She joined the Bureau du cinéma et de la télévision du Québec (BCTQ) in 2020, where she currently manages the activities of the Audiovisual Cluster Secretariat. In this role, she works to support the economic development of companies so that they remain competitive and attractive at the international level.
Moderator: Caroline Voyer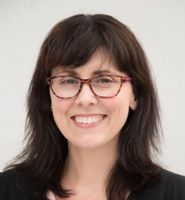 Caroline has been specializing in eco-responsibility for events and cultural activities since 2001.  She works with major festivals, sports events and business conferences, cultural venues and directs the Les Vivats competition. She works with the partners of On tourne vert to equip the filming community for more sustainable practices. She has accompanied film sets and coordinated the On tourne vert accreditation committee.