12 May

Presentation of the Film Factory | Online
Presentation of the Film Factory | Online
Meetup - Cycle Exploratoire – Printemps 2021
Wednesday May 12, 2021
6 pm - 9 pm
Wednesday, May 12th from 6pm to 9pm  LIMITED PLACES
Guests | Alisi Telengut & Yen Chao Lin animated by hosted by Guillaume Vallée
Free with registration
---
During this dedicated session, former recipients of the Film Factory residency program will come and present their experience, the progress of their work and give a feedback on the residency and what it brought them. You will be able to learn more about the projects supported by Main Film in experimental cinema and ask all your questions about the program of the Film Factory in order to, perhaps, become one of its future representatives!
For any information, send an email to: services@mainfilm.qc.ca
---
Alisi Telengut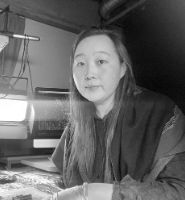 Alisi Telengut is a Canadian artist of Mongolian origin. Alisi creates animation frame by frame under the camera, with painting as the medium, to generate movement and explore hand-made and painterly visuals for her films. Her works received multiple international awards and nominations, including the Best Short Film Award at Stockholm Film Festival (Sweden), Best Animated Film at Mammoth Lakes Film Festival (USA), and at the Toronto Reel Asian International Film Festival (Canada). They have been exhibited internationally at galleries and festivals, such as at Sundance (USA), Slamdance (USA), and the Canadian Cultural Centre at the Embassy of Canada (France). They have not only been presented as animation and moving image artworks with the unique visual style, but have also contributed to ethnographic and ethnocultural research. Her recent work has been added to the permanent collection of Art Science Exhibits Berlin (Germany) that represents the leading-edge of art making with dedication to positive action for Earth's recovery.
Yen-Chao Lin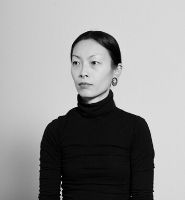 Yen-Chao Lin is a Taipei-born Montreal-based multidisciplinary artist. A self-described postmodern archivist and natural history enthusiast, her work explores divination arts, occult sciences, oral history, religion, power and social permaculture through means of intuitive play, craft techniques, collaboration, scavenging and collecting. Her current research is focused on dowsing, psychic mapping and resource extraction. Yen-Chao has been invited to give public presentations at Artexte (Montreal), Centre A (Vancouver), GAX Asian Indigenous Relations in Contemporary Art (Montreal), PHI Foundation (Montreal), among others. Her works have been shown at Art Metropole (Toronto), Berlinale (Berlin), Edinburgh International Film Festival (Edinburgh), Hong-gah Museum (Taipei), OBORO (Montreal), SAVVY Contemporary (Berlin), SBC Gallery of Contemporary Art (Montreal), among others. Yen-Chao currently serves on the Board of articule (Montreal), her most recent installation The Eroding Garden is featured at Musée d'art contemporain de Montréal until April 2021.