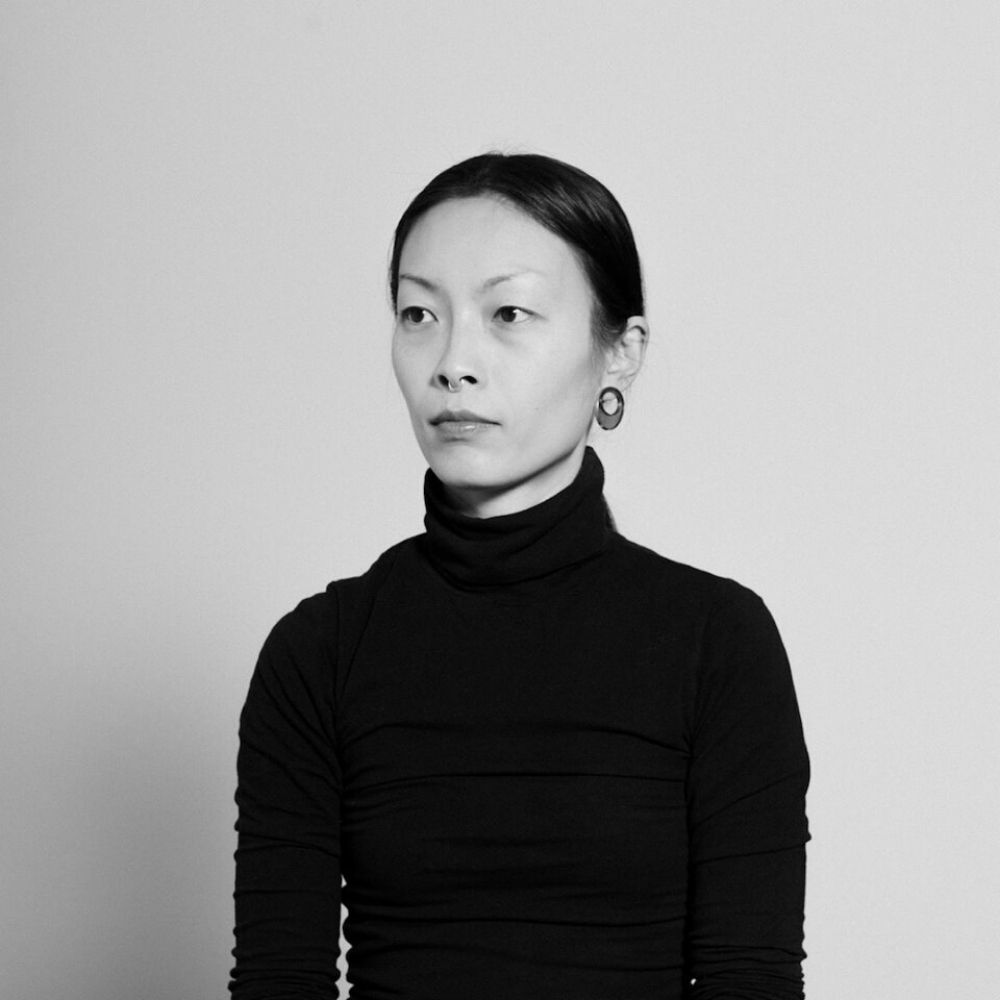 02 May

Yen-Chao Lin

Yen-Chao Lin was the 2018 recipient of Film Manufacture for her project The Spirit Keepers of Makuta'ay, among others, selected in 2019 competition at the Berlinale (short films).
We are pleasedto highlight her artistic work in our May #MainArtist through a series of photos from her immersive installation and performance DIY Haunt (2017)

Yen-Chao Lin is a Taipei-born Montreal-based multidisciplinary artist. A self-described postmodern archivist and natural history enthusiast, her work explores divination arts, occult sciences, oral history, religion, dowsing, power and social permaculture through means of intuitive play, craft techniques, collaboration, scavenging and collecting. Her current research is focused on dowsing, psychic mapping and resource extraction.
Yen-Chao has been invited to give public presentations at Artexte (Montreal), Concordia University (Montreal), GAX Asian Indigenous Relations in Contemporary Art (Montreal), PHI Foundation (Montreal), among others. Her works have been shown at  Art Metropole (Toronto), Berlinale (Berlin), Edinburgh International Film Festival (Edinburgh), Musée d'art contemporain de Montréal, OBORO (Montreal), SAVVY Contemporary (Berlin), SBC Gallery of Contemporary Art (Montreal), among others. She has attended residencies at Adélard (Frelighsburg), Cepo' Art Center (Hualien), and Banff Centre for The Arts (Banff).
The Spirit Keepers of Makuta'ay (2019)
DIY Haunt (2017)
---
#MAINARTIST
Main Film is an artist-run center committed to supporting its community as a whole, without distinction, in the creation of independent film.
Our strength is in our members. They are our very essence.
Beyond general statements of solidarity against racism following the events of the summer of 2020, but also against more recent and historically ongoing acts of racism, it seemed essential to offer a place so our members can express their feelings towards the discrimination they experience regarding their skin color, their origins, their sexual orientation, their gender, and for them to share their reflections about the societal issues that exists in any form of rejection of the Other.

Each month, Main Film will provide a platform for its members to share their thoughts on the discrimination they face.
Our tthirteenth contributing artist is Yen-Chao Lin.
#MainArtist #ArtisteImportant
Because it is artists who carry both the role of representing society and making it evolve.
---
❝As a first generation immigrant, I am grateful to live in Tiohtiá:ke, an unceded Aboriginal territory also known as Montreal. My practice is connected to the lived experiences of a racialized and gendered body, I am aware of the discrimination that artists underrepresented by mainstream media production face. For me, equity cannot exist without diversity. ❞
Yen-Chao Lin
DIY Haunt, 2017
Installation immersive & performance
OBORO, Montréal, Canada
Commissaire / texte: Alice Ming Wai Jim
Design sonore: Oliver Lewis
"DIY Haunt reflects the balancing act required to navigate her (Lin's) social justice activities and political activism across various cultural geographies and temporal disjunctions. The performance focuses on inversion and stillness, using ritualized endurance as a metaphor for different forms of resistance to cultural conditioning past and present, here in Canada, as elsewhere. Ultimately,
DIY Haunt considers a paradoxical return to unfulfilled or failed past utopias and no longer even imaginable or reconcilable futures so that we can envision a moment that is yet to come but is already now."
– Alice Ming Wai Jim