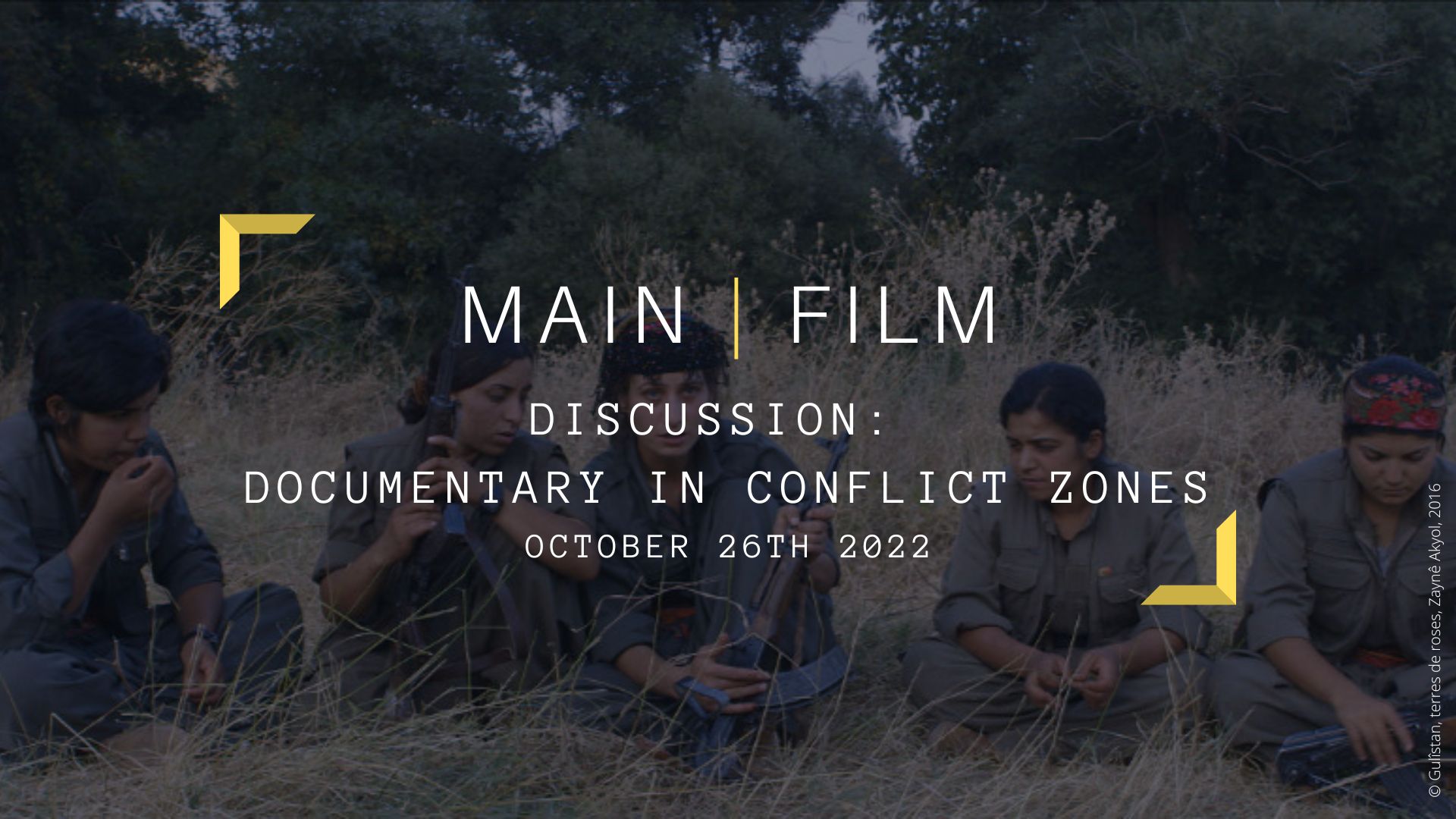 26 Oct

Discussion: Documentary in conflict zones | In person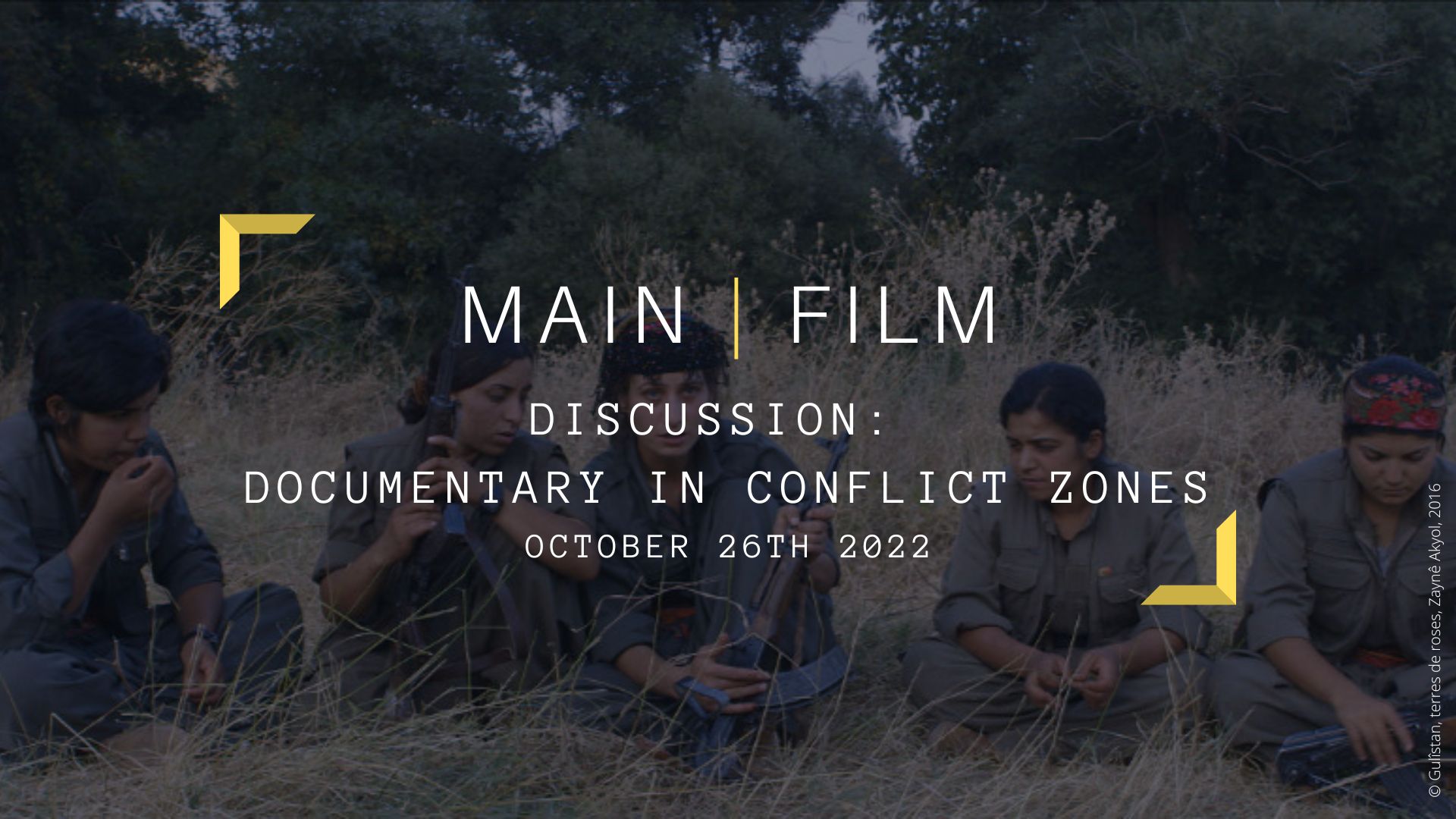 26
Oct
Discussion: Documentary in conflict zones | In person
Meetup - Documentary Cinema - Fall 2022
Wednesday October 26, 2022
6 pm - 9 pm
Main Film
2025 Rue Parthenais #301, Montréal, Quebec, H2K 3T2, Québec
Guests | Marlene Edoyan (La mer entre nous), François Jacob (Under The Same Sun), Olivier Higgins (Wandering, a Rohingya Story) and Zaynê Akyol (ROJEK & Gulîstan, land of roses)
Moderato | Bruno Boulianne
Free upon registration
---
New exclusive meeting around 4 documentaries made in various conflict zones around the world.
Come and meet Marlene Edoyan, director of La mer entre nous, a documentary set in Beirut, Lebanon, a country still torn by political and religious ideologies 25 years after the end of the civil war, François Jacob, director of Under The Same Sun dealing with the mountainous region of Nagorny Karabakh disputed by Armenia and Azerbaijan for more than 25 years, Olivier Higgins, co-director of Wandering, a Rohingya Story shot in the world's largest refugee camp, Kutupalong, in Bangladesh and Zaynê Akyol, director of ROJEK about the recovery of Kurdistan after the Rojava-Islamist conflict through interviews with imprisoned former members of the Islamic State and Gulîstan, Land of Roses about a group of revolutionary women in the mountains of Kurdistan fighting the Islamic State.
The discussion will address the particularities of documentary creation in conflict zones as well as the various artistic and cinematographic approaches of the invited filmmakers.
A precious moment of exchange to discover or know more about the realities of filming in the heart of geo-political conflicts.
Discussion will be in French but questions may be asked in English.
For more information, please contact services@mainfilm.qc.ca
---
Health measures related to COVID-19:
Wearing a mask is at the discretion of the participants. However, Main Film recommends that you wear it at least when you go inside.
Participants will be required to disinfect themselves upon entering the center and before touching the equipment. A hydroalcoholic solution will be provided.
Participants will be asked to limit their movements.
Participants may use the washrooms.
---
Marlene Edoyan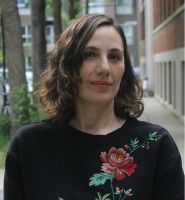 Marlene Edoyan is a Montreal-based documentary film director and producer. With a background in media studies, Marlene started her career as a production director and an artistic director for internationally co-produced animated films. For the last sixteen years, Marlene has been working in the Canadian Film industry creating and producing documentaries for festivals, theatrical release and broadcast. She has participated in several international workshops and labs such EURODOC and the Doc Corner of the Marché du Film – Festival de Cannes. Marlene created Fauve Film Inc. in 2017, to produce creative documentary productions with a unique vision. With a focus on telling stories of lesser-known communities, the films explore complex issues by combining original point of view with strong cinematographic storytelling. Marlene joined RIDM in 2021 as a programmer.
François Jacob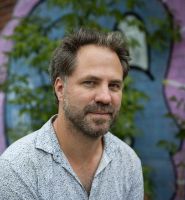 François Jacob dedicated his career to literature until he discovered the Kino network. He then directed short fictions before working on indie documentaries abroad. He subsequently produced A Moon of Nickel and Ice (Visions du Réel 2017) and Under The Same Sun (2020), set in the South Caucasus.
Olivier Higgins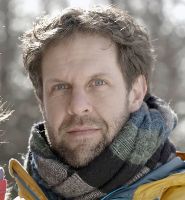 Olivier Higgins is a Québec film director and producer. Awarded many times, his work, conceived in close collaboration with his lifelong partner, Mélanie Carrier, is dedicated to documentary cinema and is interested in issues related to identity, the social fabric, the territory, the environment and social justice. Together, Mélanie and Olivier founded MÖFILMS, an independent film production company. His documentaries Asiemut, Encounters, Québékoisie and Wandering, a Rohingya Story have been broadcast in several countries in addition to receiving numerous international awards. In 2021, Wandering, a Rohingya Story received the Canadian Screen Award for Best Documentary Feature and in Quebec, the Iris Awards for Best Documentary Feature, Best Editing and Best Cinematography.
Trailer: Wandering, a Rohingya Story
Zaynê Akyol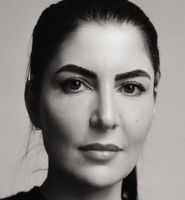 Graduated from the École des médias at the Université du Québec à Montréal, Zaynê Akyol received the award for the most promising documentarist, at the end of her bachelor's degree, from the René-Malo Chair, in association with the National Film Board of Canada. She also finished a master's degree with a cinema concentration, basing her research on relational and creative matters in documentary. Balancing practice with theory, Zaynê directed her first feature-length documentary, Gulîstan, Land of Roses in 2016, which depicts Kurdish women fighters in war against Daesh (the Islamic State). This personal work is noticed by several international festivals, and it collects more than 80 selections, 50 nominations and 12 awards, including the prestigious Doc Alliance Award given at Locarno Film Festival. Zaynê also produced The Guests (2018) and two other documentaries expected in 2023. Her interest in images and politics has also led her to photography. Her first widely seen exhibition, Rojekê, One Day (2016), tells the story of resistance through females' faces. The filmmaker offers a second series of photographs anticipated with the release of her second feature documentary ROJEK.
Trailer: ROJEK
Trailer: Gulîstan, land of roses
Modération : Bruno Boulianne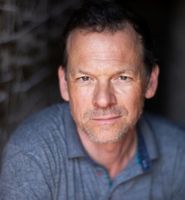 Trained in architecture and cinema, Bruno Boulianne won the Best Newcomer Award at the Rendez-vous du cinéma québécois '94, with the film Un cirque sur le fleuve. Particularly interested in the relationship between humans and their territory, he has directed more than twenty single documentaries and more than forty-five hours of documentary series that have won several awards. His feature film Bull's eye, un peintre à l'affût won the Prix tremplin pour le monde ARTV, at the Festival international du film sur l'art de Montréal 2010 and his film Le chant de la brousse won the NFB/ACIQ Award for best Canadian film at the Festival Vues d'Afrique 2012. Filmed with singer-songwriter Damien Robitaille, Un rêve américain was a critical and public success in 2014. In 2018, he presented two films: Claude n'est pas mort – winner of two Gémeaux Awards – and the feature documentary L'homme de l'Isle; before moving on in 2019 with two productions at the Festival international du film sur l'art de Montréal (FIFA): the portrait Jean-Pierre Larocque, le charcoal et l'argile and L'art de la chasse : Chantal Harvey, the second episode of a documentary miniseries focusing on the relationship between art, territory and environment. Since then, he has pursued a fruitful collaboration with the Centre d'art international 1700 La Poste where his two most recent documentary films were produced: Julie Ouellet, les chemins éphémères and Raymonde April: Traversée(s).